The Loop
Gary Player, 77, will appear nude in ESPN The Magazine's "Body Issue"
Gary Player displayed plenty of guts on the course during a brilliant career that included nine major championships. But his latest decision off the course might be the South African's most stunning exhibit of courage.
It's definitely the most skin he's ever shown.
Player will appear in ESPN The Magazine's "Body Issue," set to hit newsstands July 12, according to the Associated Press. In case you aren't familiar with the annual issue, it's the one in which athletes appear naked. In case you don't know, Gary Player is 77.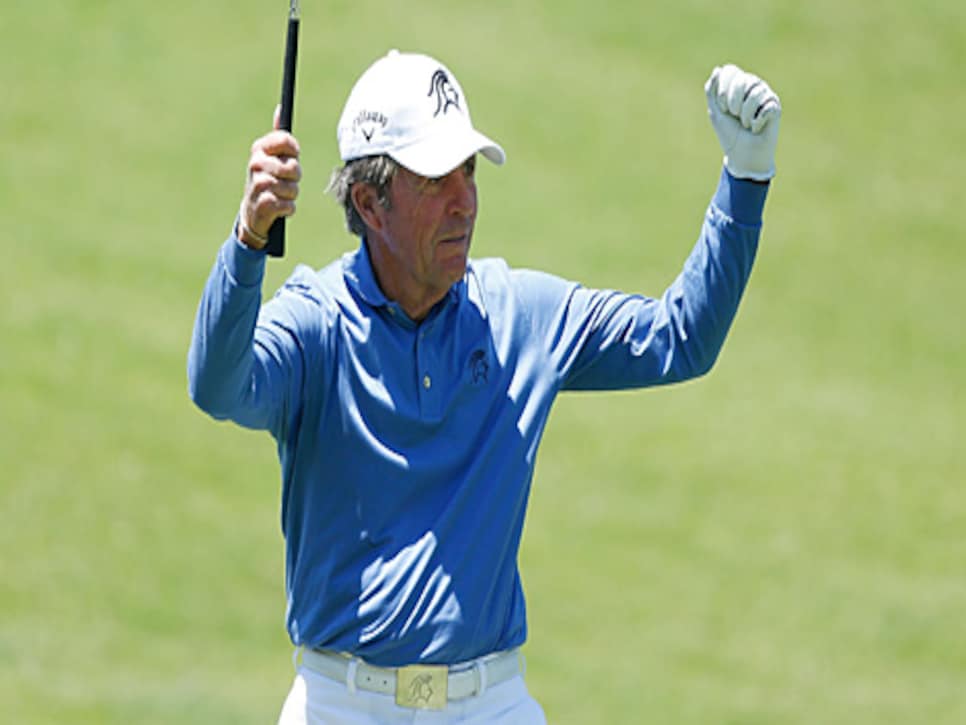 Other athletes in this latest issue include San Francisco 49ers stars Colin Kaepernick and Vernon Davis, Washington Wizards point guard John Wall and New York Mets phenom pitcher Matt Harvey. Olympic volleyball gold medalist Kerri Walsh Jennings will be pictured both before and after her recent pregnancy.
The diminutive Player is largely credited for bringing physical fitness to golf and still keeps up with a grueling exercise regimen that includes 1,000 situps per day. Something tells us he may have been training even harder than usual for his clothesless photo shoot. Good for you, Gary. Good for you.