The Loop
Gary McCord might lose course record to riparian habitat
Course records aren't particularly meaningful, save for those that win PGA Tour events (see David Duval, 59 at the Arnold Palmer Private Course at PGA West, 1999). But they are often interesting.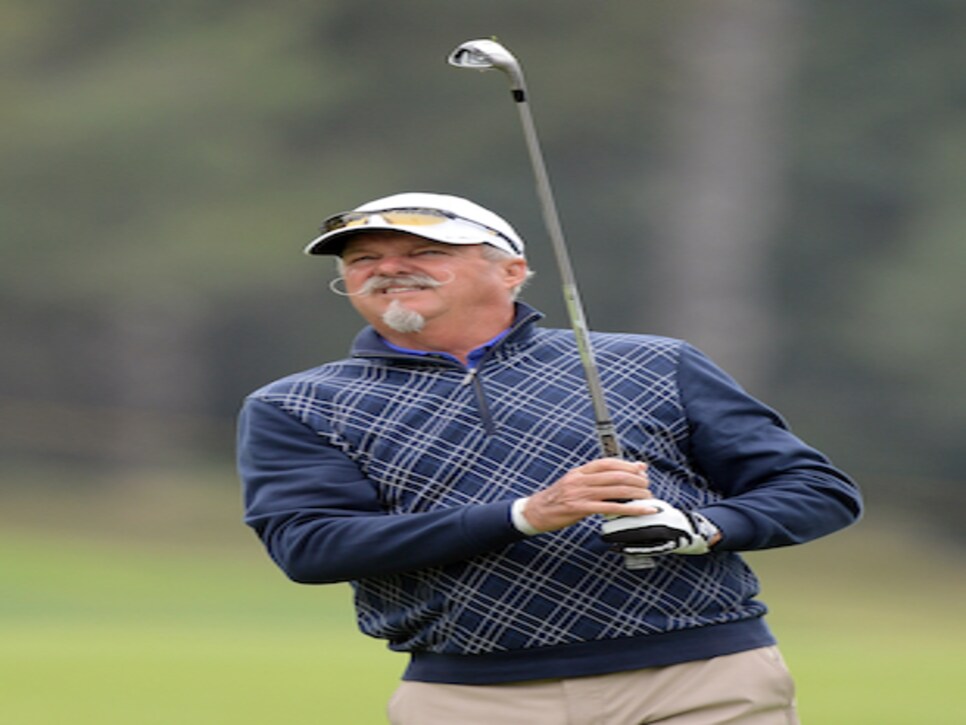 A few years ago, I noticed that Tim Mickelson, now the golf coach at Arizona State and a quality player in his own right, held more course records in Southern California than brother Phil, three to two. I asked Tim about it. He was surprised, he said, then recounted a round he played with Phil at the Grand Golf Club in San Diego, where Phil holds the course record, an eight-under par 64.
"I'd gotten it to nine under through 12," Tim said. "And then he realized what was going on, and he got in my head on purpose, because he didn't want me breaking his record. I ended up shooting 65."
This brings us to Gary McCord, the CBS analyst whose self-deprecating humor about his golf game and lack of PGA Tour success has been a running gag, including the vanity license plate that read, "NO WINS."
McCord holds a course record, in fact, at San Luis Rey Downs Golf and Country Club in the San Diego County town of Bonsall, a 64 he shot there in 1986. And now there seems a likely chance that the course will close, a fitting metaphor for McCord's playing career, as though the golf gods just won't allow it to stand any longer.
A mitigation bank is interested in buying it and turning it into a riparian habitat.
McCord once lived in nearby Escondido and made San Luis Rey Downs his golf home and once threatened to move into a caboose that sits on the golf course for no apparent reason (OK, it once served as a snack bar there). He was one of a group of apparent misfits that included Unemployed Lloyd and Fairway Louie, characters he alluded to in his books, "Just a Range Ball in a Box of Titleists," and "Golf For Dummies."
"This course is the place where I plagiarized most of my weird TV lines," he wrote in the "Dummies" book. "Everybody had a nickname, and a few golfers had served time."