The Loop
Garment bag company makes creative, emotional video pitch to green jacket winners
"Help us end the nightmare."
That's the plea one company is making this Masters. And it's an impassioned one, especially when you consider the cause. Garment bags. Yep, garment bags.
But when you're in that business, you take the matter more seriously. Hudson Sutler, which makes high-quality duffle bags and accessories, is in that business. And it wants to help.
Apparently, the company was horrified at the garment bag given to Jordan Spieth to transport his green jacket after winning the 2015 Masters. In response, Hudson Sutler started a website, respectthegreenjacket.com, which features this simple explanation: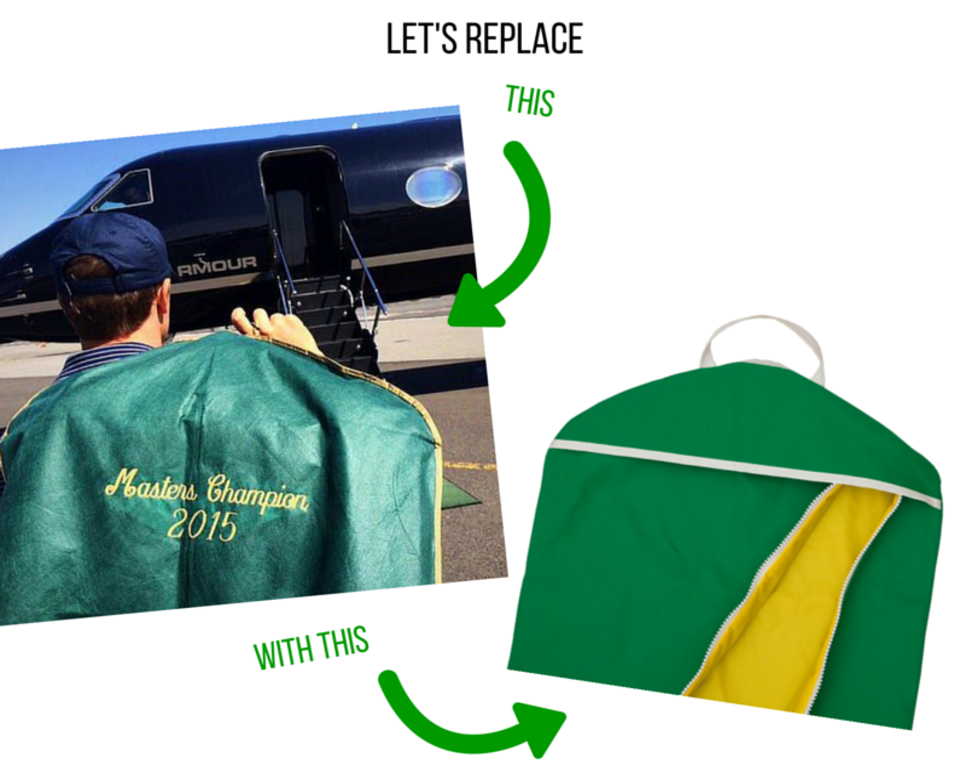 Hudson Sutler is offering to give every former, current and future Masters champ a custom-made garment bag. One that's "truly worthy to hold the glory that is the Augusta National green jacket." The website also contains this funny video in which employees spread the message of "cloaking golf's ultimate prize in something other than shame."
At least, there is a garment bag now. The site links to a golfchannel.com story from last year in which Zach Johnson takes credit for that. Johnson says there was no garment bag when he won the tournament in 2007, so he had to used a (gasp!) garbage bag instead -- a thought that must give Hudson Sutler employees a serious case of the night sweats. Hopefully, just starting this noble movement will help them sleep a little better at night.