The Loop
Gap wedges, virtually a must for tour pros, can greatly benefit everyday players
Adhering to expert advice is almost always a solid play. So when two of the game's more knowledgeable people agree on something, it's probably worth a listen.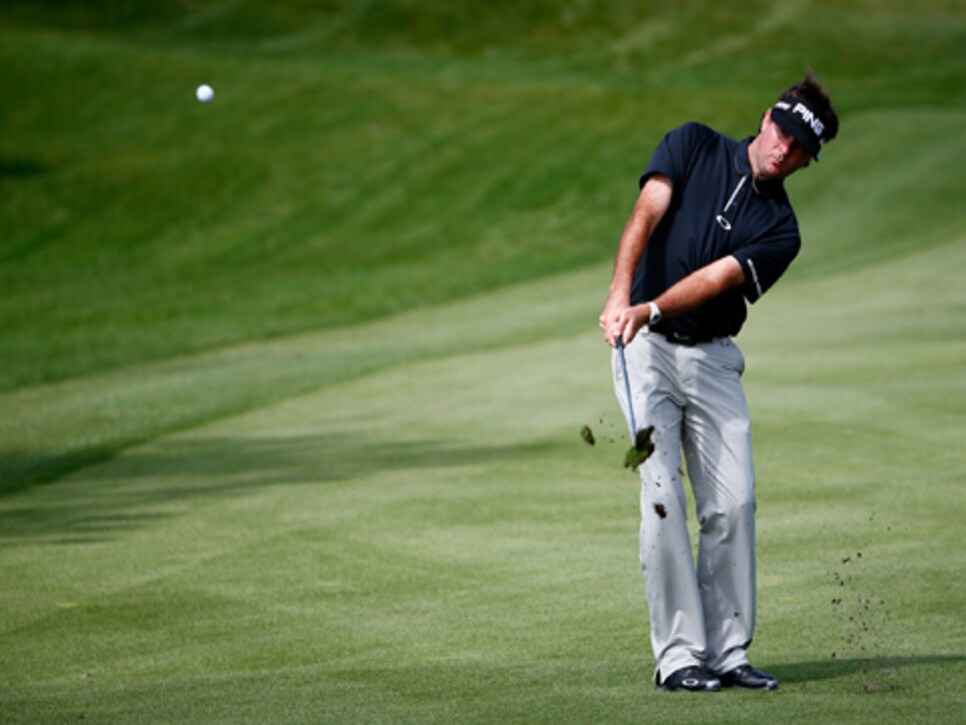 Photo: Sam Greenwood/Getty Images
In this instance I'm thinking of the late instructor Jim Flick and Titleist master wedge craftsman Bob Vokey. Flick once said that everyday players had such a difficult time with the half-shot that they would only hit the green one out of three tries from 40 to 70 yards. Vokey shares Flick's assessment of the half-shot's degree of difficulty and offers a solution.
"I can't begin to tell you how crucial gapping in wedges is," said Vokey. "Most everyday players have little idea about the loft gaps with their wedges. They just take a pitching wedge and sand wedge and go. In the old days that was OK because most pitching wedges were around 51 degrees. But now they're 45 to 47 degrees while the sand wedge has stayed at 56. That's a two-plus club difference because now the pitching wedge is essentially the loft of a 9-iron."
To combat that, Vokey recommends a loft gap between 4 and 6 degrees. So if you have a 46-degree pitching wedge, you would want to add wedges with either 52 and 58 degrees of loft or 50, 54 and 58 degrees depending on whether you wanted 4- or 6-degree spacing.
Gap wedges generally range in loft from 50 to 54 degrees. In short, they are a compromise between a pitching wedge and a sand wedge. At last week's Arnold Palmer Invitational, only seven players (Aaron Baddeley, Robert Garrigus, Brian Gay, Danny Lee, Davis Love III, George McNeill and Rory Sabbatini) in the 120-player field did not have a wedge between 50 and 54 degrees in their bag, meaning 94 percent of the field did. A decade ago that number was about 60 percent.
Getting these clubs in players' bags, said Vokey, has not been a hard sell. Players have learned to embrace the importance of gap wedges.
"The last thing they want is that kind of space between their scoring clubs," said Vokey. "Why would you keep a 3-iron in the bag that you might use once a round when you can have a wedge you might use five times or more? In the beginning 52-degree wedges were popular, but then it started going all over -- 49, 51, 52, 54, you name it."
As players got longer, wedges became more important. A look at ShotLink data reveals that in 2004 the average proximity from the hole on fairway shots from 50 to 125 yards was 19 feet, 6 inches while in 2013 it was more than a foot closer at 18 feet, 5 inches. The number of players able to average inside 17 feet from that distance more than doubled between 2004 (13) and 2013 (34).
In recent years shots hit with gap wedges -- or shots that should have been hit with them -- have been among the more notable on tour. Bubba Watson's playoff boomerang with a 52-degree gap wedge that led to his Masters win in 2012 comes to mind. Then there's Phil Mickelson, who might own the career Grand Slam instead of the record for most runner-up finishes in U.S. Open history if he had pulled a gap wedge from his bag on the 13th hole at Merion GC during the final round of last year's U.S. Open.
"I hit a pitching wedge, and when I was drawing that shot I had too much club," said Lefty of the tee shot he hit at the 115-yard par 3. "I needed a gap wedge, and it would have been a better fit."
All of which points to the benefit of gap wedges for tour players. But what about you, the everyday amateur? Vokey contends the advantages are even greater. "Tour pros hit 11 to 12 greens a round on average," said Vokey. "Everyday players don't want to admit it, but most are lucky to hit between two and four. That leaves a lot of shots inside 100 yards. Having specific clubs for those yardages is critical to being able to score."
In other words, if you haven't done so already, it's time to close the gap.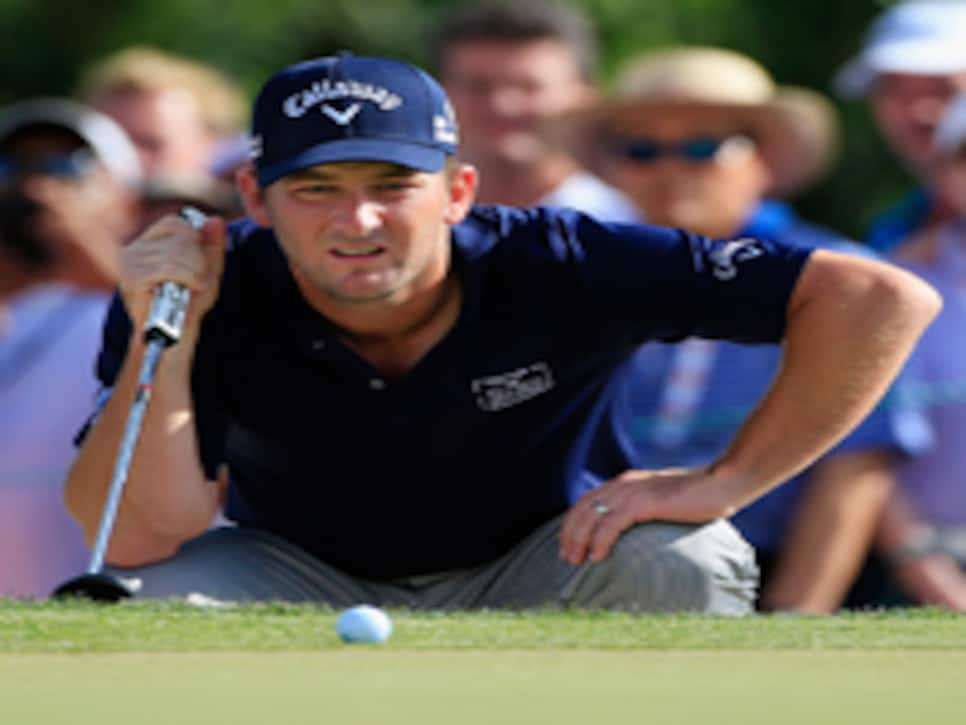 During his first few years on tour, Matt Every was like a lot of players struggling on the greens. He constantly switched putters, looking to find a "magic wand." That search included his using the memorable Orion Black Hawk to contend at the 2012 Sony Open in Hawaii -- a club with a mammoth rectangular-shaped head that weighed 440 grams (normal is between 340 and 365 grams) in an effort to increase stability through the stroke.
But like most putter changes, it was just a quick fix. Every ranked 87th in strokes gained/putting in 2012 and dipped to 120th last year. That led him to work on mechanics and setup, specifically abolishing his open stance, which often led to pushed putts, and adopting a more square setup. Doing so required him to find a putter he could release more easily. That led him to Odyssey's White Hot Pro #9 -- a semi-mallet that is 34 inches long with 2.5 degrees loft -- at the Honda Classic. The putter features a heavy toe hang that helps Every release the head through the ball. Every now stands fifth on tour in strokes gained/putting and with a win at the Arnold Palmer Invitational, his putter search may be over for a while.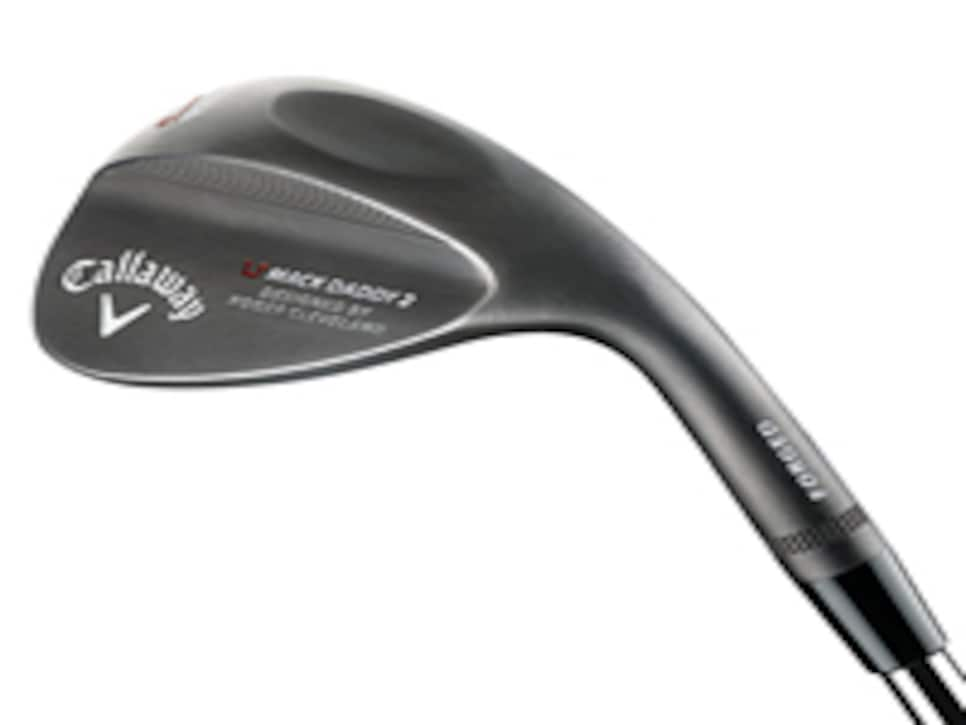 PRICE: $120 (Lofts: 16 loft/bounce options)
The lower lofts have narrower grooves for less spin on full shots. Higher lofts have larger grooves for more spin. Matt Every used three of these wedges at Bay Hill.
](http://callawaygolf.com/)
Arnold Palmer Invitational champ Matt Every switched to a version of Callaway's Speed Regime 3 ball at Bay Hill. The five-piece ball, which is designed for those with swing speeds over 105 mph, worked well for Every, whose swing speed is 116 mph. . . . Patrick Reed has taken to using an old Ben Hogan persimmon driver as a practice tool. "It gives you good feedback on where you are with your swing," Reed said. . . . After switching to Odyssey's Versa Jailbird at the WGC-Cadillac Championship, Keegan Bradley returned to the Odyssey White Hot XG Sabertooth belly putter he won the 2011 PGA Championship with at the Arnold Palmer Invitational. Bradley finished second at Bay Hill, ranking 19th in strokes gained/putting (he was ranked 96th in that stat coming into the event). . . . Paul Casey switched to Nike's VRS Covert 2.0 driver, saying the new club is "a little more forgiving" than his previous driver.