The Loop
Game Improvement: Time to upgrade your khakis
No matter who you are, chances are you've got some gear in your game that could use an update. While we don't advise retooling everything at once, trading up a few staples at a time is the ticket to solid style. Each week we'll pull a dud from the deep, dark depths of every man's collection and suggest a simple substitute. Check your nostalgia at the door -- it's time for your tune up.
If your khakis look like Jim Harbaugh's, it's time for a new pair...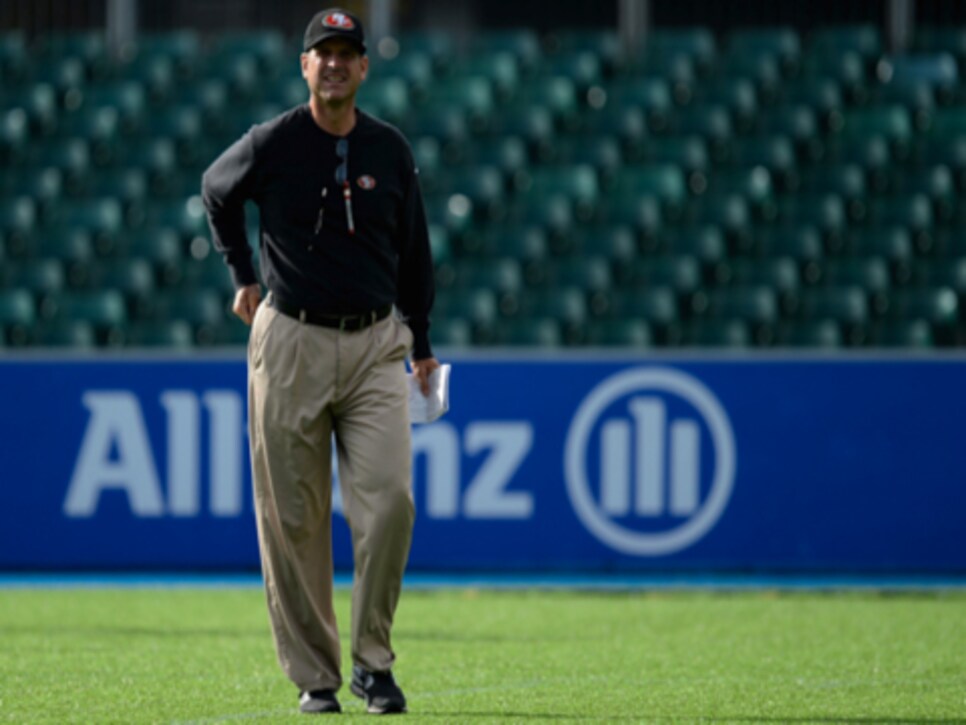 Try these...[#image: /photos/55ad7774add713143b42808e]|||02style-blog-khakis.jpg|||
From left: Uniqlo Slim Fit Flat Front Chino, $39.90; J. Crew Classic Flat Front Chino, $69.50; UNIS Gio Vintage Khaki, $198.00
Lose the pleats, slim down the leg and pick them up in Navy before you buy another pair of jeans.