The Loop
Game improvement: Bring on the rain with this waterproof bucket
No matter who you are, chances are you've got some gear in your game that could use an update. While we don't advise retooling everything at once, trading up a few staples at a time is the ticket to solid style. Each week we'll pull a dud from the dark depths of every man's collection and suggest a simple substitute. Check your nostalgia at the door -- it's time for your tune up.
After such a long, brutal winter we're not about to let a few April showers keep us off the course. Yet while the market is a plenty with rain gear from manufacturers A to Z, the inclement headgear game is a little soft. Sure, you'll find buckets hats from classic golf brands but big logos and chin drawstrings make the look a bit limited (i.e fine around the course but look a little strange on the street on a rainy workday).
So, as we endeavor to slim down your wardrobe and give you pieces that look good on and off the course, might we suggest a hat made by a hat company? A hat company steeped in style and tradition and made in Italy for over the last 150 years.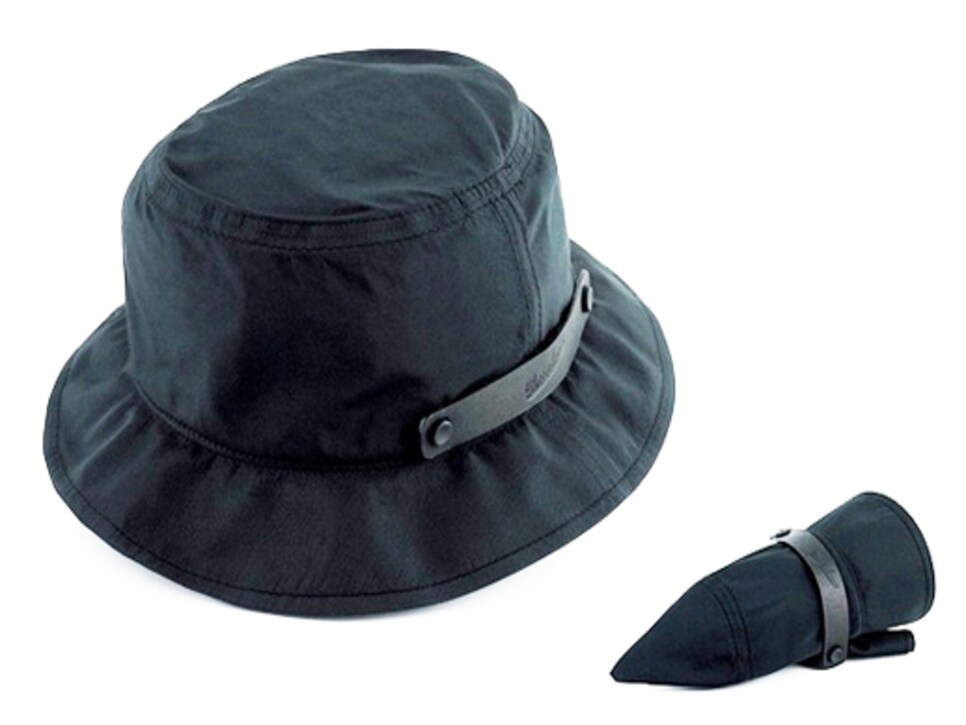 The simple, sophisticated Borslino rain bucket is 100 percent waterproof and rolls up smaller than a hand towel. Stick it in your bag or your brief case if the weather looks dicey and get on your way in style.