The Loop
Game improvement: A cool, civilized alternative to sweatpants
No matter who you are, chances are you've got some gear in your game that could use an update. While we don't advise retooling everything at once, trading up a few staples at a time is the ticket to solid style. Each week we'll pull a dud from the dark depths of every man's collection and suggest a simple substitute. Check your nostalgia at the door -- it's time for your tune up.
The mad menswear scientists at J. Crew have somehow successfully mated your most comfortable sweatpants with your classic chinos and developed a casual hybrid they call the "side-line pant." It's a slim fit, woven trouser with a drawstring waistband and banded ankles that says, "Yes, I'll be binge-watching multiple hours of the World Cup this weekend but I refuse to look like a complete bum when I run to the corner store to pick up some more beers." OK, that's not taken verbatim from the J. Crew campaign but, that's the way I read the overall message.
In all seriousness, the side-line, or jog/track pant as other retailers refer to it, is popping up all over the menswear market for good reason. They're the most casual way to knock around all your casual weekend activities without going full Sopranos and rocking the head-to-toe Adidas track suit. They also make for the perfect travel pant, too. (I wore the black side-lines while writing this from my middle seat in coach on an eight-hour flight to Milan.)
So, whether you plan to leave your couch or not this weekend, retire the 1990s gym gear and step up your style with a pair of joggers.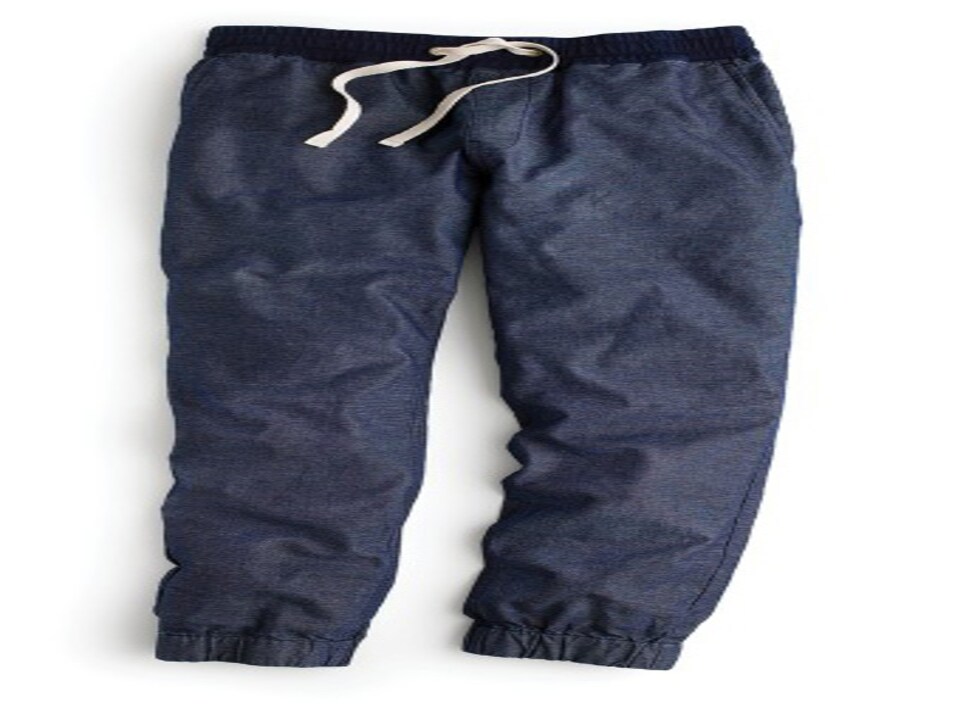 ](http://jcrew.com/)Available in chambray, blue and black