Game Changers
Remembering John Shippen, the diminutive pro who was a giant
John Shippen was the first Black golf professional to compete in the U.S. Open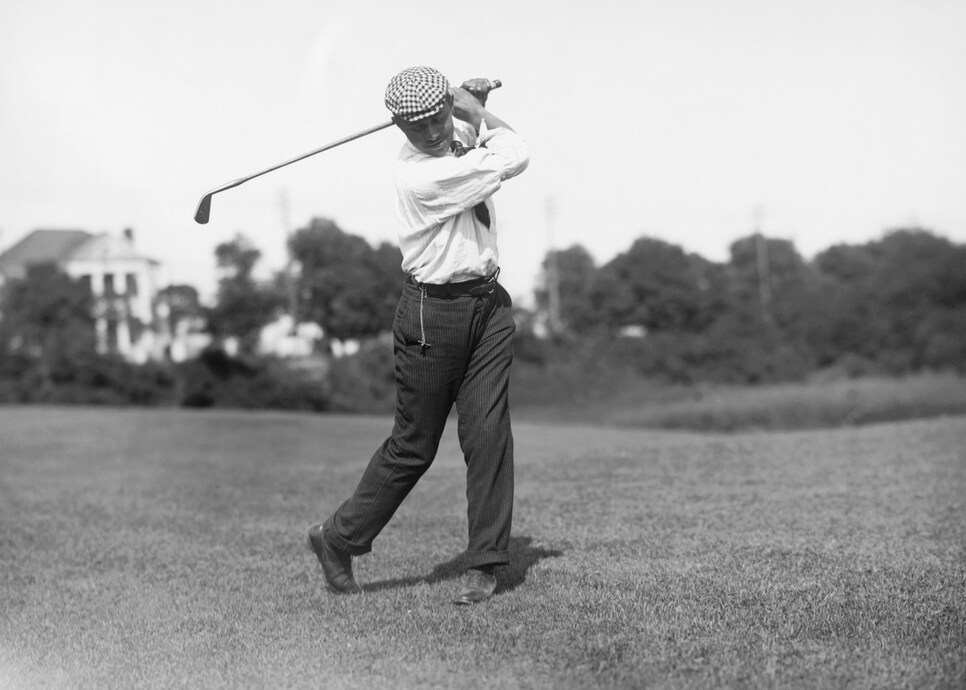 Washington, D.C. has produced a legion of luminaries and pioneers. From Duke Ellington to Elgin Baylor, Marvin Gaye to Kevin Durant, the Nation's Capital has reared more than its share of famous figures. And then there are the pioneers who go largely unnoticed and unrecognized, leaving unmarked footprints that lead the way forward. John Shippen, the first African-American golf professional to compete in the U.S. Open, is one of those silent heroes.
Though we lived almost a century apart, I have a lot in common with Shippen. Like me, Shippen, who was born on Dec. 2, 1879, is a native of Washington, D.C. His early years were spent about a par 5 away from where I spent mine in the communities east of the Anacostia River known to golfers as the current location of Langston Golf Course, the track where I started my own golf journey. We both come from church families, with John Shippen's father finding his calling as a minister. It was the elder Shippen's relocation to be the local clergyman at the Shinnecock Reservation when John Jr. was only 9 that set into motion a series of events that would change the arc of golf history.
At age 14, young John helped contribute to the family's income by working at Shinnecock Hills Golf Club, clearing brush around from the course. Willie Dunn, the club's professional, recognized Shippen's work ethic and soon expanded his duties to include caddieing, caring for the course, club repair, and scorer and starter duties for member tournaments. Shippen, a natural athlete, started playing on his own and quickly showed an aptitude for it, prompting Dunn to begin instructing him. The mentoring took so well that Shippen was soon giving lessons himself to members at the club in addition to his other duties. Only two years later, at 16, Shippen had enough confidence in his game to enter the 1896 U.S. Open at his home course, Shinnecock Hills. Shinnecock members who had been taught by the young man chipped in to pay his entry fee.
His participation was met with resistance from the Scottish and English professionals in the field, who were the most influential bloc in the game at the time. They submitted a letter threatening to boycott the event rather than play with people of color. The ugly revolt was brought to the attention of the first USGA president, Theodore Havemeyer, who responded with conviction to the threatening letter: "Gentlemen, you can leave or stay as you please. We are going to play this tournament tomorrow—with or without you." Shippen competed against the British pros and finished tied for fifth place, seven strokes behind winner James Foulis. He won $25 for his efforts and wrote his name in the history books forever.
Shippen died of natural causes in 1968 after a long career as an accomplished and beloved club professional. In 2009, when the PGA of America granted posthumous membership to a group of African-American professionals who had been denied the opportunity, John Shippen headed the list.
Shippen is remembered for his pioneering spirit, his excellence in all facets of golf and his enduring passion for the game. But perhaps the most remarkable thing about him was his humility. When the U.S. Open returned to Shinnecock Hills in 1986, the broadcast included a feature about Shippen and his contributions to golf history. For many of the members at Shippen's longtime home of Shady Rest Golf Course, it was the first time that they heard that the quiet, diminutive pro they had come to know was in fact a giant.