The Loop
Galen Rupp wins bronze medal in Olympics marathon, credits watching "Happy Gilmore" (Seriously)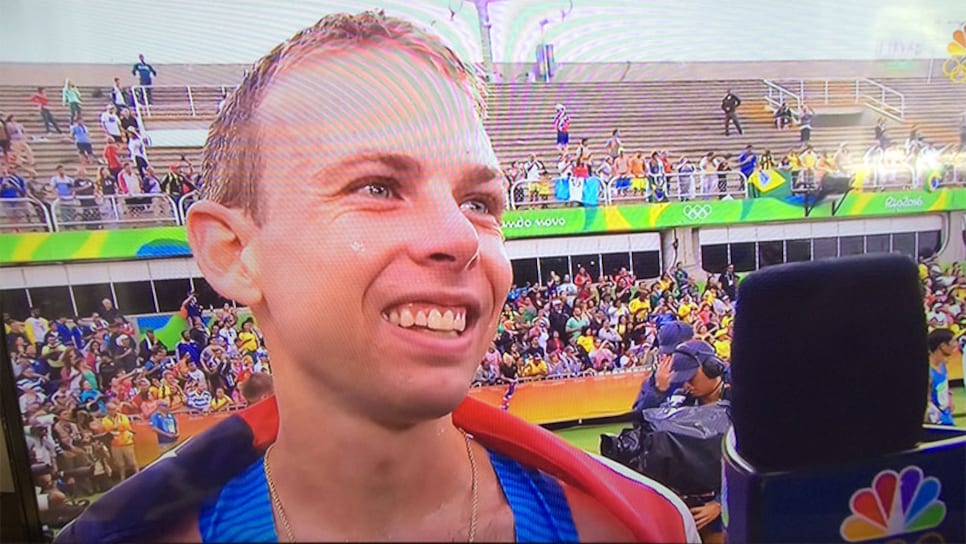 Galen Rupp's ascension in the ranks of the world's best marathoners has been astounding. The 30-year-old American won the U.S. Olympic trials in February in his debut at running the grueling distance. And his second attempt in the event on Sunday produced an Olympic bronze medal in Rio.
Much more surprising, though, was the movie he referenced/credited in his post-race interview: Happy Gilmore. And no, he wasn't making a joke.
You see, Rupp can identify with Adam Sandler's character, a hockey player who only reluctantly becomes a golfer in the movie to make some much-needed money. Rupp didn't have the same motivation, but for a man who has been the U.S. champ in the 10,000 meters for seven consecutive years, he needed some convincing to add the marathon to his repertoire. He did, though, and just days after finishing a disappointing fifth in the 10,000 meters in Rio (he was a silver medalist at the London Games in 2012), Rupp came through with a bronze.
"I was watching Happy Gilmore the other day and you know, he fights being a golfer for awhile," Rupp told NBC's Lewis Johnson. "He said he's a hockey player. I fought being a marathoner. I wanted to run on the track, but maybe this is my best event."
OK then. Sadly, Johnson didn't take the opportunity to ask him a follow-up question about the classic comedy.