Let Him Eat Cake
Gabe Kapler refused to eat his own birthday cake for the second year running for the weirdest reason ever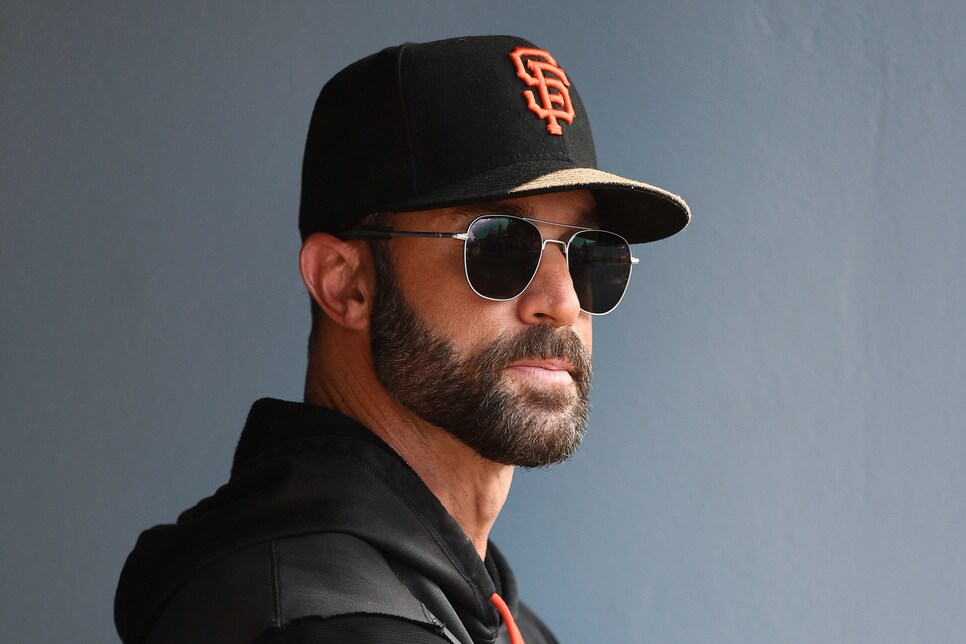 It's been a big week for cake-related discussion in the topsy, turvy world of sports. On Wednesday night, Max Homa and Joel Dahmen called into question the age-old adage "have your cake and eat it too." Who would have cake and not eat it, pondered Homa on Twitter. Well, it didn't take long to find an answer …
That's San Francisco Giants manager Gabe Kapler. Earlier this week, Kapler celebrated his 47th birthday. For the second birthday in a row, he received a giant steak-shaped cake and for the second year in a row he declined to try even a single bite.
Why? Is it because Kapler is a fitness maniac and, like all fitness maniacs, has an addictive personality and knows that one divine forkful of chocolate and frosting could trigger a full-blown glucose relapse? No. According to Kapler, he once again didn't he eat his birthday cake in order to … break free from the tyranny of holidays???
"I don't like to be forced into it on a day," Kapler explained. "If I want to eat something, I want to eat it whenever I want to. My grandfather used to talk a lot about sort of the freedom that he had on any given day and that the holidays didn't make his life any different … I feel similarly. If I want to eat, I'll eat. If I want to drink, I'll drink. It may be on my birthday, but it might not be."
Right on, Gabe. Don't give in to the Big Cake Industrial Complex. Keep fighting the good fight.