The Loop
If you need more reminders of how maddening golf is, the cartoons in this golf book will do the trick
GolfDigest.com regularly highlights golf books we find of interest to readers. This week is:
__It's a Stupid Game, It'll Never Amount to Anything: The Golf Cartoons of Joseph Farris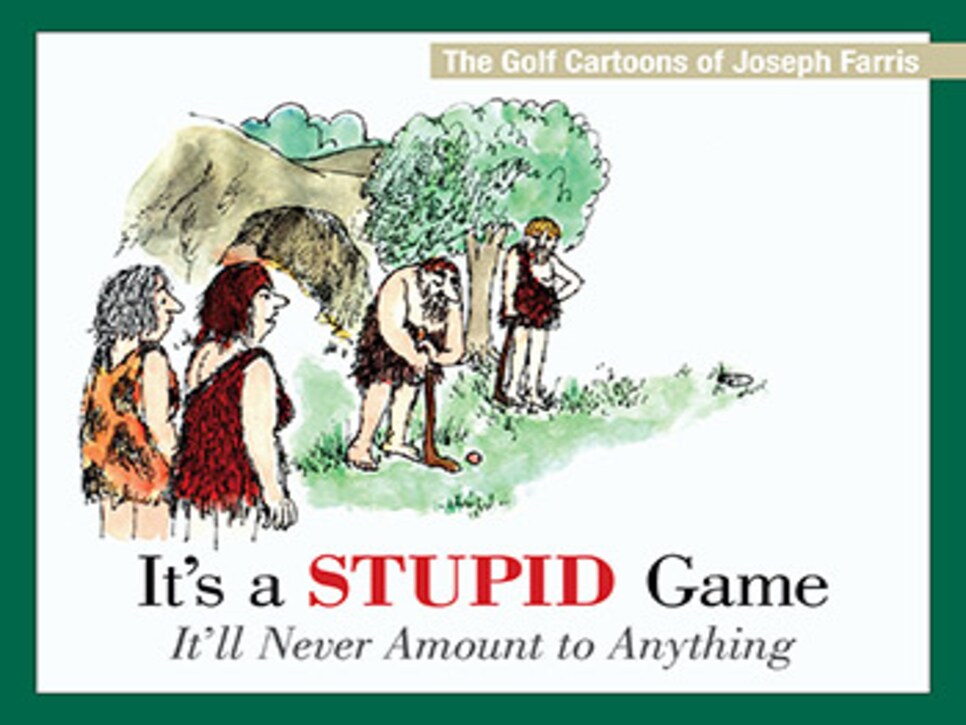 In the introduction to his book of golf cartoons, Farris writes, "I'm amused by the fanaticism/addiction of many golfers." His amusement becomes our means for laughing at the foibles of the game in this funny look at the highs and lows and delights and failures of the game of golf. With Farris' passing away last Janaury at age 90, this is also a great tribute to a cartoonist who could see the big picture of golf and how it could make us laugh and cry in the same round of golf.
There are more than 150 cartoons reproduced in color, and the presentation in a 10 1/4 by 8 3/4-inch book makes it ideal for sitting around on the proverbial coffee table for occasional viewing.
I particularly liked: __Whenever a cartoon struck upon the never-ending frustrations of the game, but could still hint at the loyalty and stick-to-it-iveness that becomes part of the golfer's DNA, such as one cartoon of a twosome playing in the rain, with one guy saying to the other, "The weather was much too rotten to go to work."