The Loop
From pee to PDA to all the bees on earth, an actual map of your public pool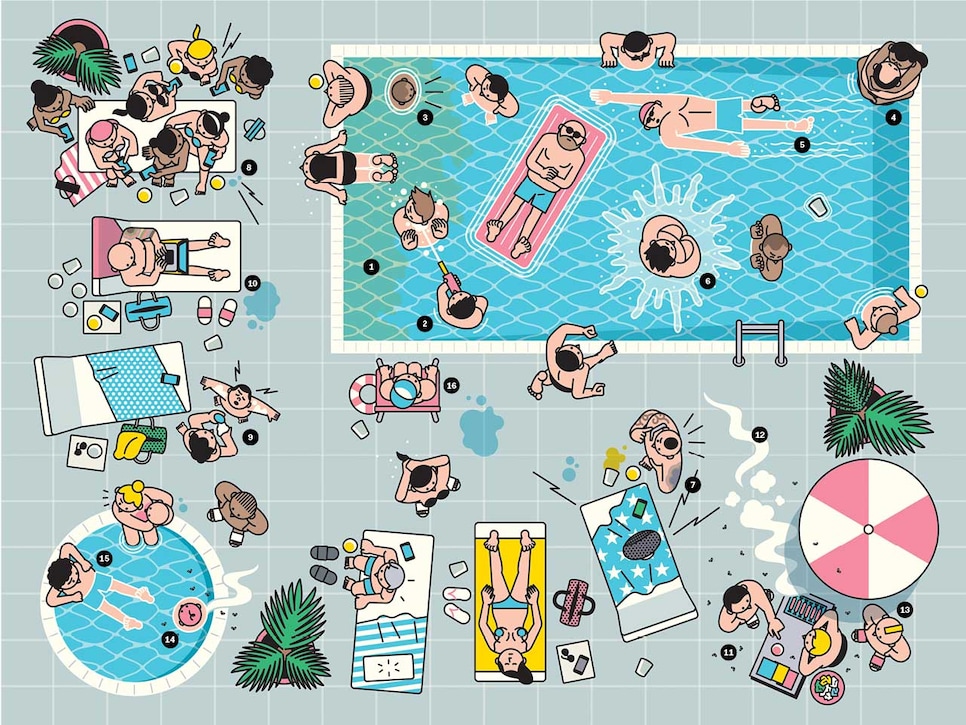 It doesn't matter if you're at the pool in your city, neighborhood, hotel or vacation rental you snuck into because the gate was open — danger floats in every end. Well, sometimes it lurks at the bottom. But it mostly floats. Danger usually floats.
SHALLOW END / FLOATING UNSUPERVISED DAY CARE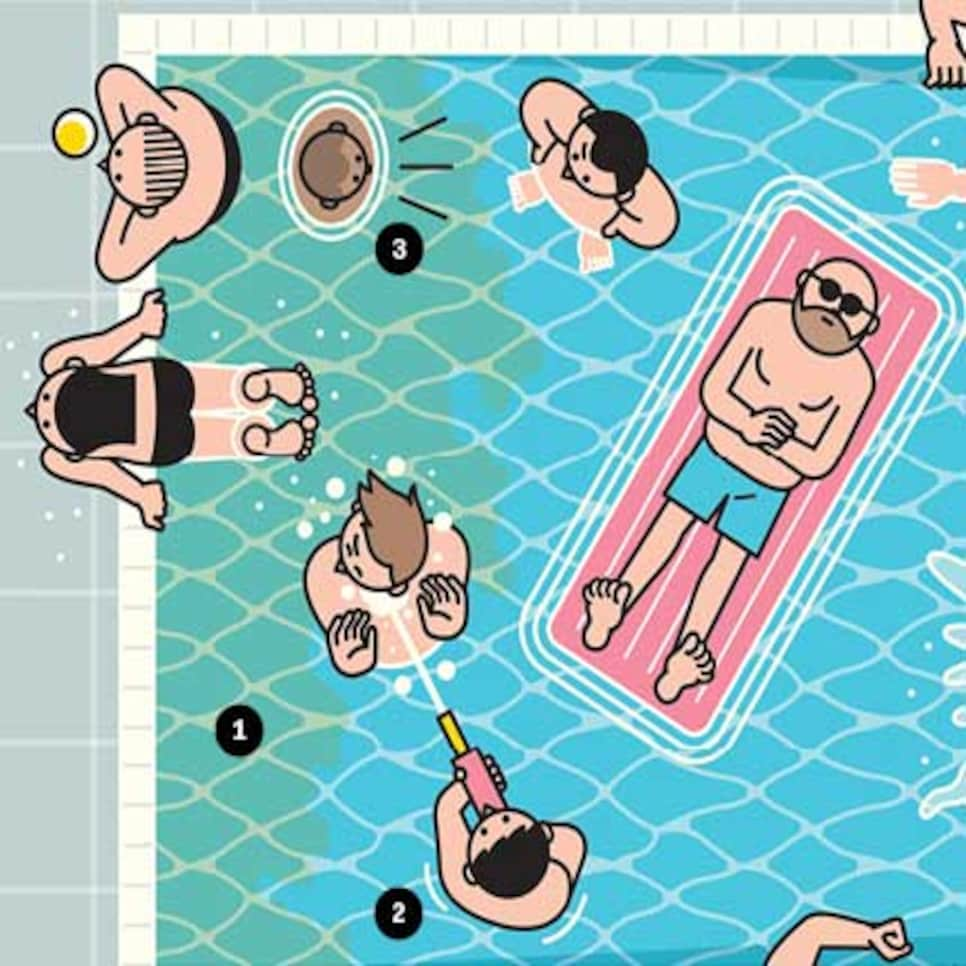 1. Entire region: 80-85% human urine
2. 10-year-old absolute stranger unloading squirtgun in your face
3. Kid whose parents are clearly checked out on the deck so he's apparently adopted you as your dad and believes you've agreed to a game of Marco Polo
4. Couple basically having sex in the corner
5. 23-year-old beSpeedo'ed athlete who's apparently here to get some lap swimming in
6. Kids landing cannonballs two feet from your head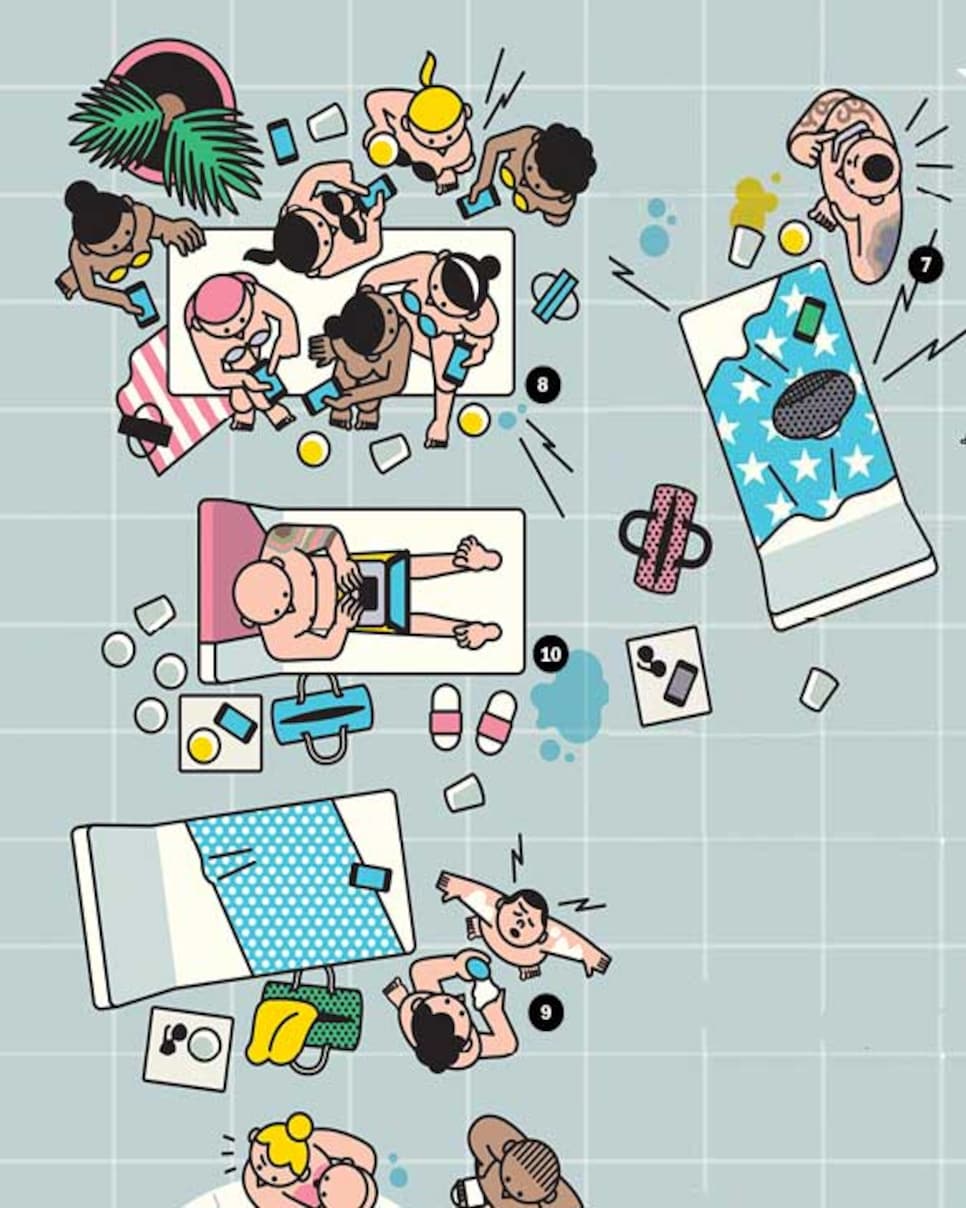 7. Bruh with Bluetooth speaker blasting the latest Kid Rock hits from 2003?????
8. Chattering teens (group of 60)
9. Mom layering children in 2"-thick sunscreen coating
10. Guy in laptop? Working? For some reason? Dude it's a pool
CONCESSION STAND / SUGAR DISPENSARY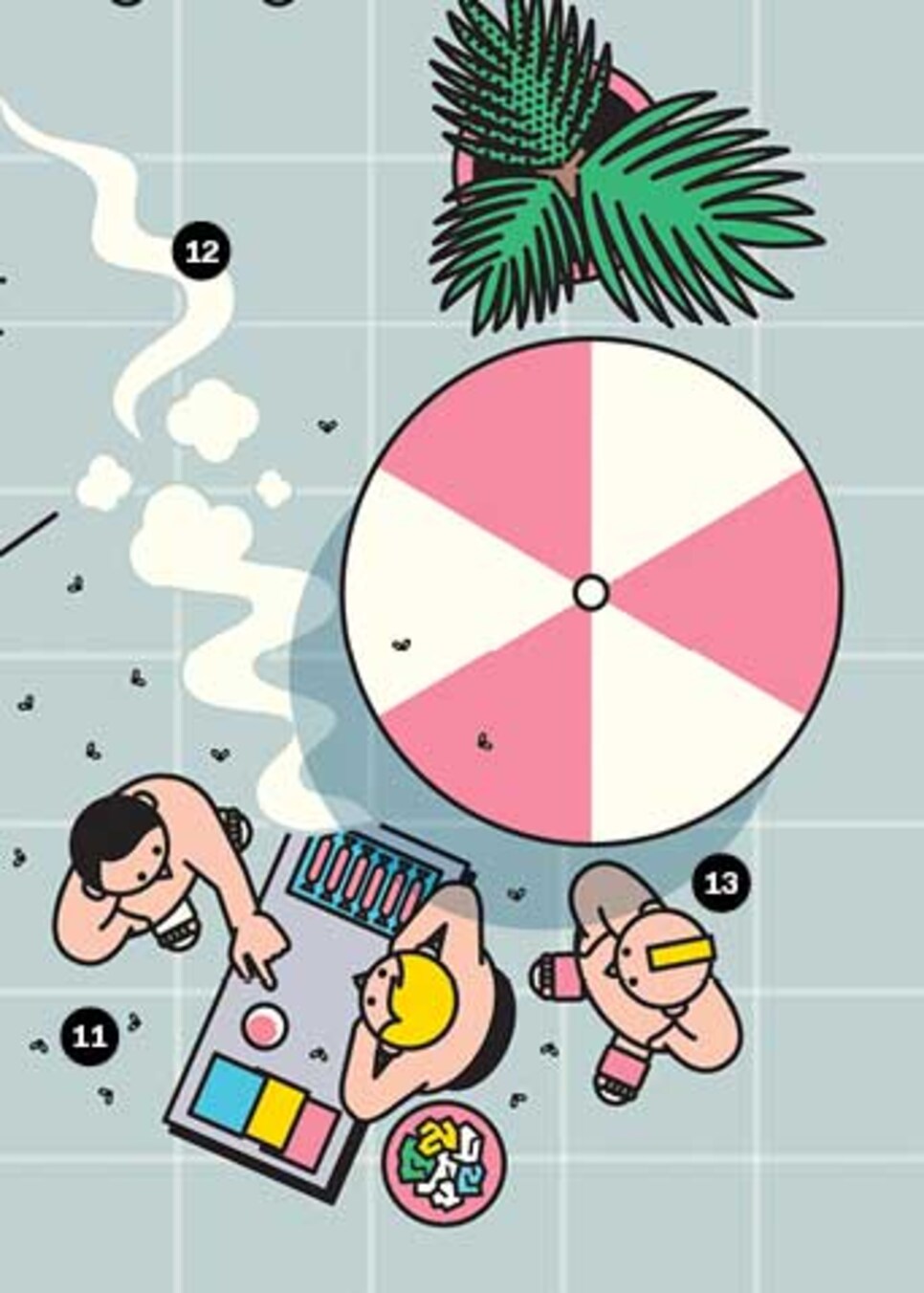 11. ALL OF THE BEES ON EARTH
12. Ominpresent not-entirely-unpleasant hot dog odor
13. Skilled, motivated staff of 12-year-olds
BABY POOL / ONLY RELAXING PLACE AROUND HERE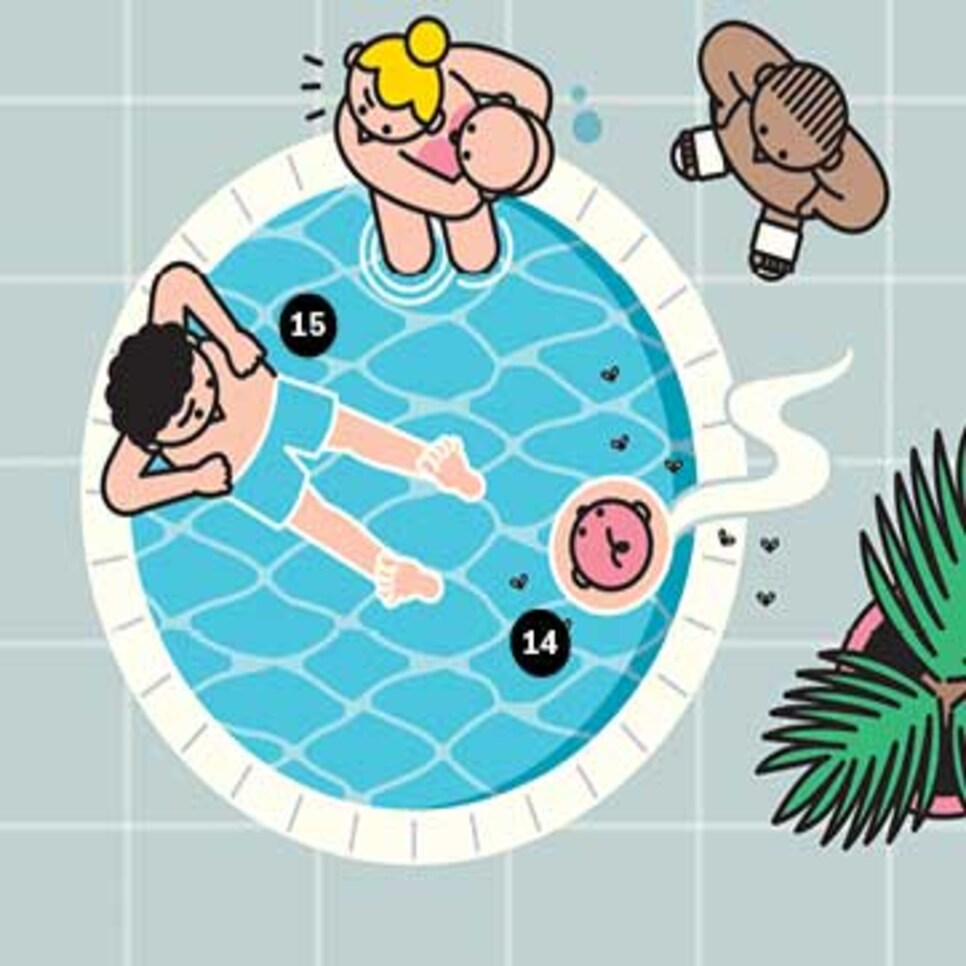 14. Kid clearly pooping in swim diaper
15. Tween who's like eight years too old to even be in here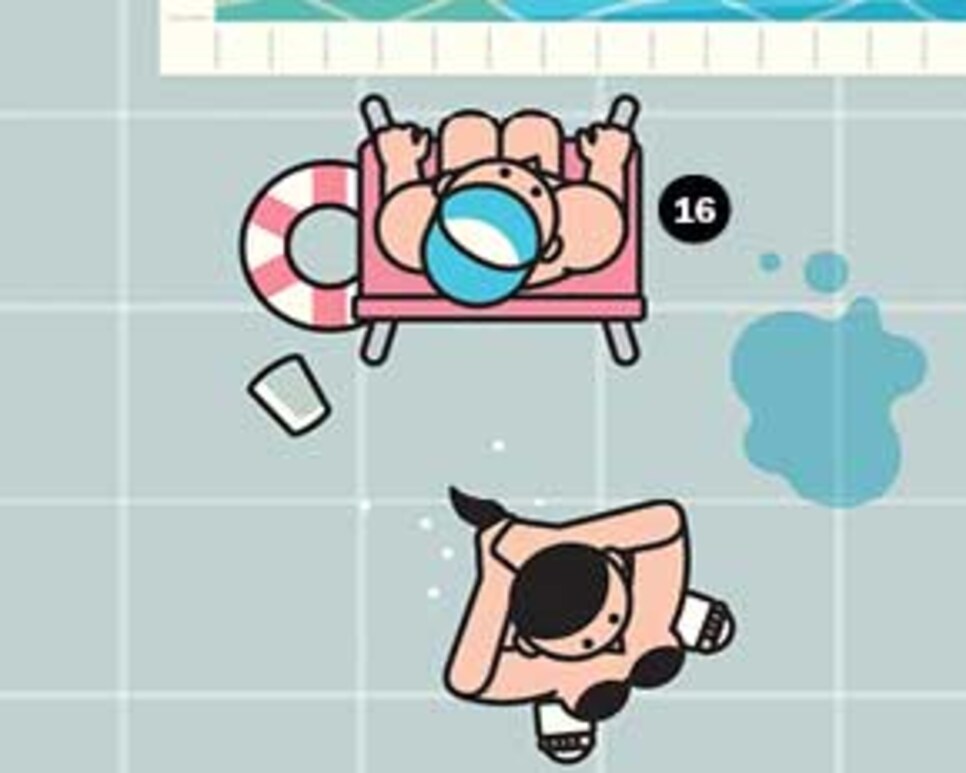 16. Counting seconds until Adult Swim