The Loop
From borrowing clothes to driving cross country, one female golfer shares the less glamorous side of pro golf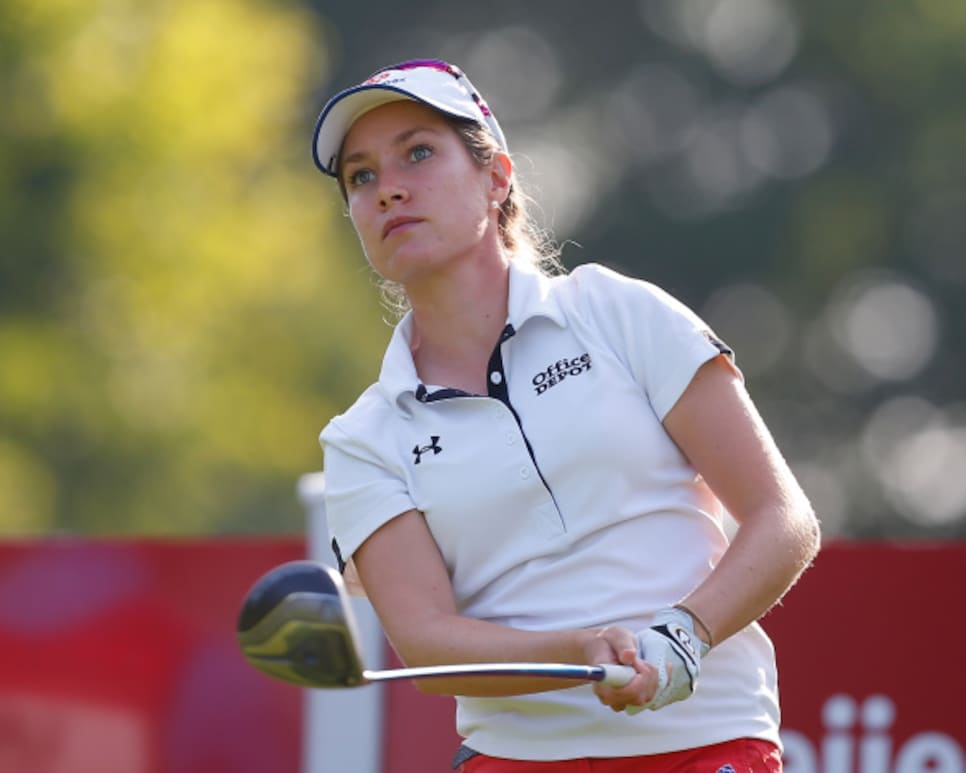 "Some people just can't handle life on the road," Jim Carrey says in Dumb and Dumber. Alejandra Llaneza is not one of those people.
Llaneza, 27, wrote about her experiences of playing on mini-tours for The Players Tribune, exposing the less glamorous side of pro golf than the one fans see through Ian Poulter's Instagram feed. You should read the entire piece, but here are some of her main points in case you're thinking of pursuing a tour pro life:
-- Playing pro golf is expensive: Llaneza said entry fees on the Symetra Tour are $500 per tournament. A caddie costs an additional $500-800. And if you're lucky enough to make a cut, there's no guarantee you'll even break even for the week. "The old joke on the tour is, 'My caddie made more than me this week. They're buying dinner,'" Llaneza said. Llaneza's piece is titled "Let the Rattlesnake deal with me," a reference to the former Arizona Wildcat risking her health to go into the desert to retrieve golf balls. And then there are travel expenses. Speaking of which. . .
-- Be prepared to drive: Forget about flying private, you might not even fly at all. Llaneza said she shared a car with a fellow pro for her entire first year on the Symetra Tour. By doing that and stocking up on snacks for the car, she saved a lot of money, but still estimated she had $75,000 per year in expenses if you include travel, caddies and tournament fees. Meanwhile, she's only made $183,000 in prize money since turning pro in 2011.
-- Be prepared to live with host families: Llaneza said another way to cut costs is to stay with host families at tour stops. It's not as ideal as staying in a four-star resort, but the experience can be fun (the families usually come to tournaments and support her) and has even been helpful. This year, Llaneza qualified for the KPMG Women's PGA Championship, but the airline lost her clothes. Host family to the rescue! "'Oh don't worry honey, my daughter is your size!'" Llaneza writes. "I ended up wearing her daughter's clothes the whole week."
Llaneza won her first Symetra Tour event in 2015 and finished seventh on that tour's money list to earn full-time status on the LPGA Tour for next season. She's excited, "But the reality is, many golfers on the women's tour are still budgeting meals and looking out for sweet deals on flight alert apps."