The Loop
Fresh off $2 billion milestone, PGA Tour's Finchem cites flaws in ESPN report
SAN DIEGO -- There was no moment when bells and whistles went off, no symbolic oversize check. Just a simple press release announcing the PGA Tour has surpassed $2 billion charitable giving thanks to its tournaments, players, volunteers and officials.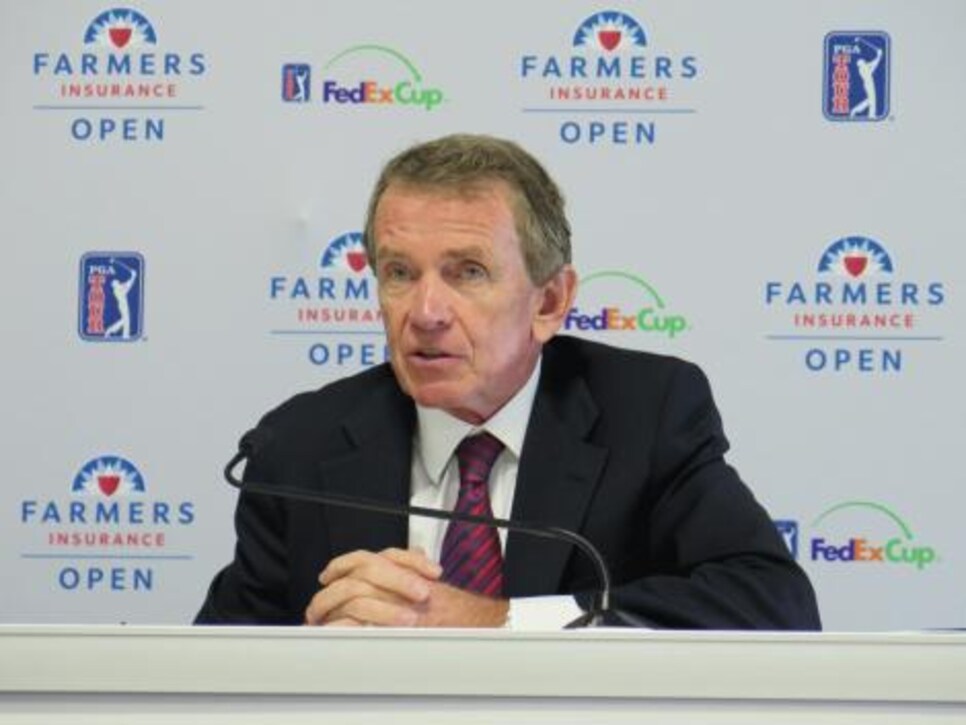 Remarkably, the tour took 67 years to reach the $1 billion milestone and just eight years to reach the second billion following 2013's tally of $113 million raised.
Commissioner Tim Finchem, speaking to the media at the Farmers Insurance Open, called the report "confusing" and explained where ESPN misfired. "If you're an organization, you file and you become a (c)(3) and you're going to raise money for cancer research and you go out and solicit money and an inordinate amount of your money goes to pay the cost of your operations, you're not going to be too successful with givers, and that's the way it should be.
"To equate that to a major sporting event where there's a partnership that comes together and says let's work together for the benefit of the community, we're going to put on this tournament, it costs a lot of money, but there's significant upside to the community in generating money for charity, that's a whole different kettle of fish."
Was Finchem at least peeved ESPN largely ignored that PGA Tour events have done more for charity than all of the other major sports leagues, combined?
"We like our model, and we like it best because our players love it and they like what it does.  Our tournaments in our communities where we play in like it. So we like it. It works for us.  We're not suggesting other sports should shift to our particular model, but it's something we want to continue to grow and support the direction we're going."