The Loop
French golfer Clement Sordet at Royal Troon: 'I just say my prayers'
Stories of interest you might have missed…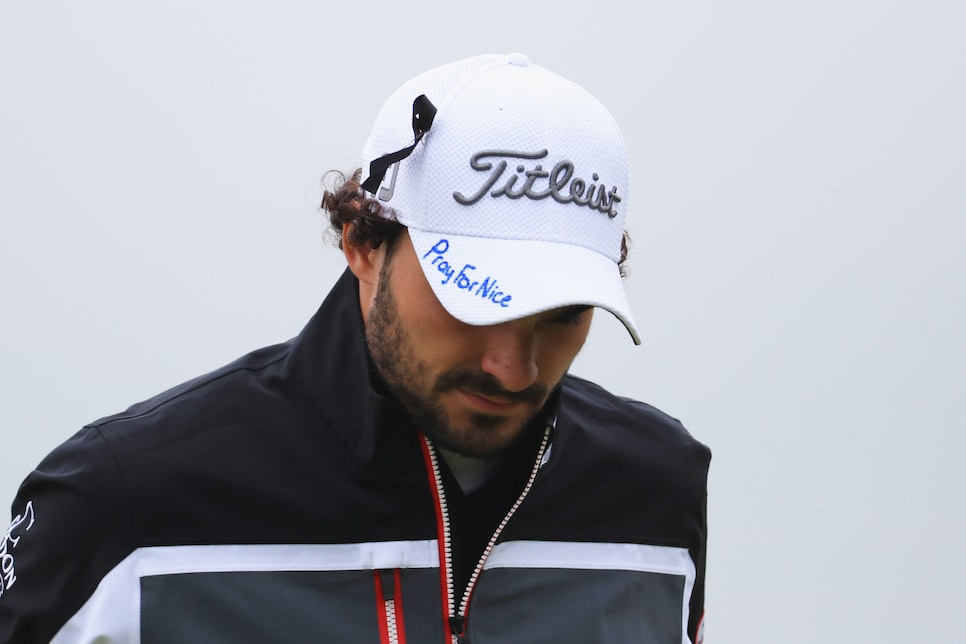 France's Clement Sordet, playing in his first British Open, woke up Friday to the horrific news from Nice, France, where he lives with his girlfriend.
"I just say my prayers," he told them. "That's it."
How bad was the weather? This bad
"Ever since we voted to leave the European Union, plenty of people up and down the country have been lamenting that they 'no longer feel British'. To those people, I offer the following remedy: get yourself down to Troon at an ungodly hour and cower in the driving rain whilst watching tiny stick figures playing golf. It may not be a lasting substitute for a second referendum, but if standing in the middle of a field squinting at Sergio Garcia through misted glasses doesn't resuscitate your inner patriot, then nothing will."
Railway hole at Troon 'fits nobody's eye'
"Let's be honest," said Bubba Watson, "that hole fits nobody's eye."