The Loop
Free Drop Billy? He's not a thieving golf partner, but he could cost you money (or earn you some) in the Kentucky Derby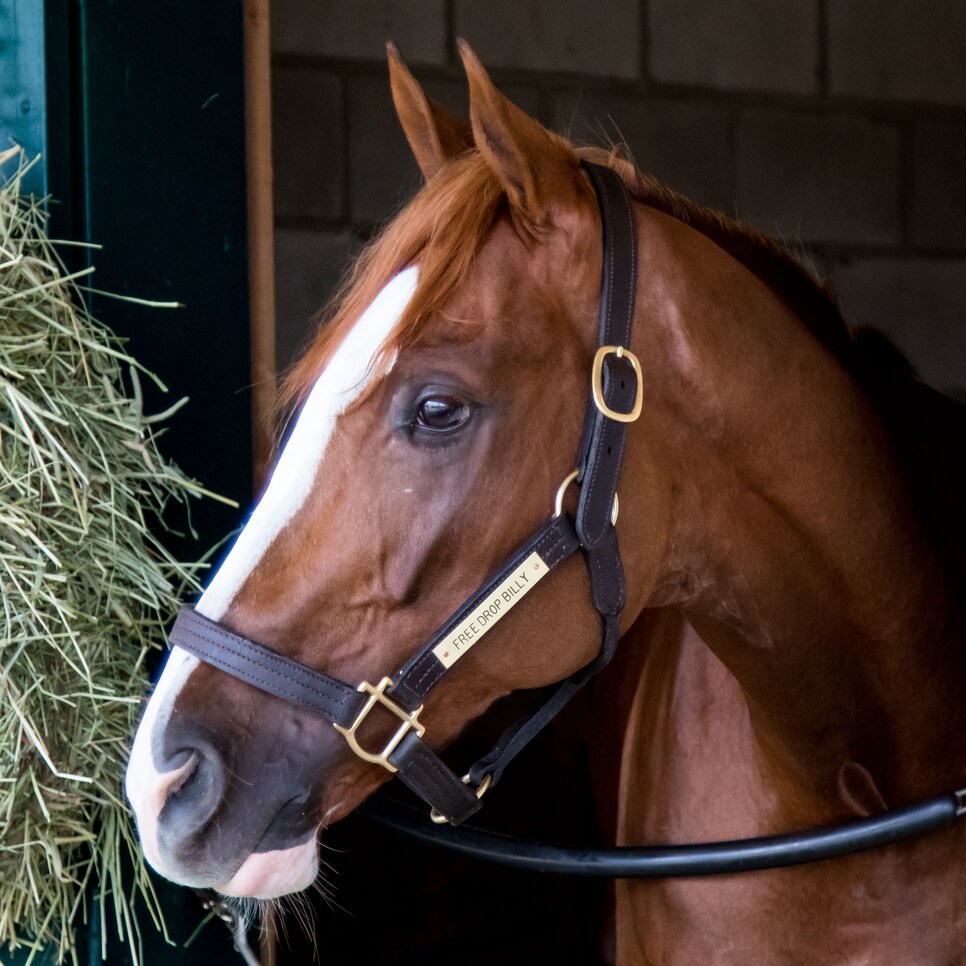 Free Drop Billy sounds like one of the bandits from Dan Jenkins' misspent youth at Goat Hills. Or any one of the golf partners to whom you usually lose. He is neither, though gambling is a part of his existence.
Free Drop Billy is in fact a thoroughbred with a reasonable chance at running in the Kentucky Derby next May.
"The stable tends to christen their horses with names relating to family and friends. The colt's name reflects golf terminology of allowing a player to move the ball from a specific area without penalty before swinging. Stable chairman Dennis Albaugh's golf buddy Bill Collins has a penchant for free drops, hence the name."
Albaugh, dubbed the Prince of Pesticides based on the business that brought him his wealth, is a member of Glen Oaks Country Club in West Des Moines, Iowa, and Naples National Country Club in Naples, Fla. He also has his own private course, Talons of Tuscany, in Ankeny, Iowa.
Free Drop Billy's namesake is Bill Collins, who also is a member at Naples National.
Expectations for Free Drop Billy were high at last week's Breeders Cup Juvenile, but Free Drop Billy ran ninth in the race at Del Mar Racetrack in San Diego, "where the turf meets the surf," as another golf junkie and horse race enthusiast Bing Crosby sang.