The Loop
Free-agent kicker goes from golf course to NFL gridiron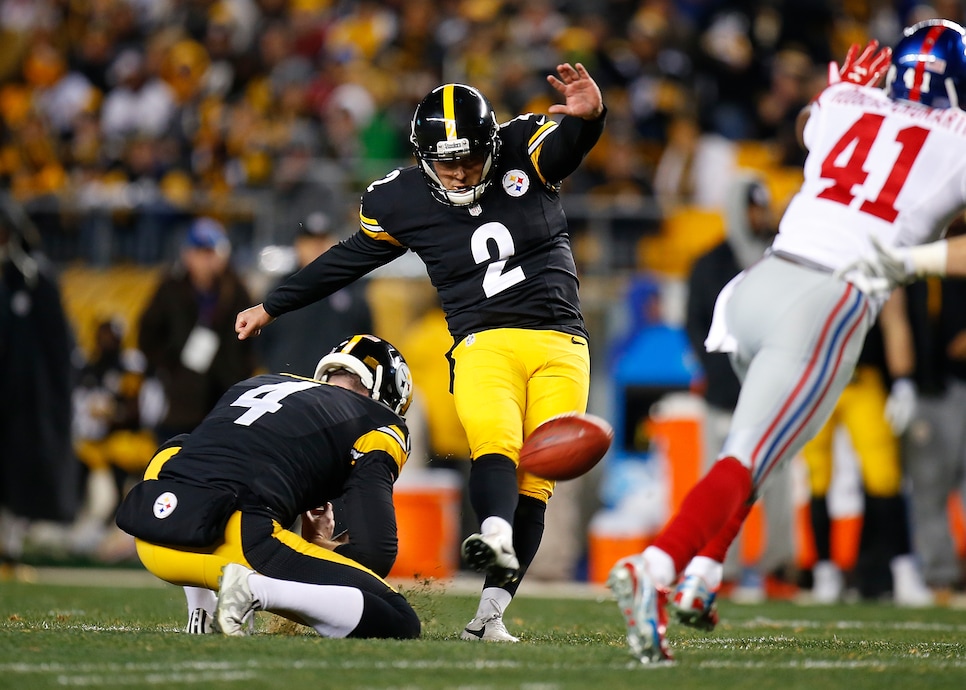 Randy Bullock's weekend began with hitting the links in Houston on Friday afternoon. Wearing the same clothes he went to play golf in, it ended in the Pittsburgh Steelers' locker room Sunday night.
In a Texas A&M golf shirt, Bullock -- who helped the Steelers to a 24-14 victory over the New York Giants thanks to three field goals -- recalled the whirlwind journey to reporters.
"I got the call, jumped on a plane and came out," Bullock said. "Most of the time, you don't get a call on Friday. That was kind of last minute, but you've got to be prepared to get up and go whenever the opportunity calls."
Pittsburgh's starting kicker, Chris Boswell, suffered an abdominal issue on Friday morning, forcing the Steelers to search for an emergency leg. When he got the nod, Bullock cut his round short for the Pennsylvania trip.
Bullock has bounced around the NFL, last appearing for the Giants this season. The 26 year old isn't ready to use his petroleum engineering just yet, so he stays in shape, waiting for opportunities like this while taking time to enjoy golf.
"I'm used to it. That's pretty much the life of a National Football League specialist," Bullock said. "Anything can happen. You've got to be ready to go."
Boswell's injury is not expected to be serious, meaning Bullock will likely be cut. In that event, he'll head back to Houston and prepare for the next call.
But first on the agenda when he gets home? Finishing that interrupted round.