The Loop
Freddie Jacobson's record-breaking streak of avoiding three-putts dates back to before the Super Bowl
The date was January 23rd. "Deflategate" was the hottest topic in sports and we were still more than a week away from Super Bowl XLIX.
That was also the last time Freddie Jacobson had a three-putt on the PGA Tour. The 40-year-old Swede made the mistake on the 16th hole during the second round of the Humana Challenge -- and he hasn't made another one since.
In the second round of last week's RBC Heritage, Jacobson broke Luke Donald's tour record (the stat has been kept since 2003) of 483 and then kept going. He finished the tournament (T-37) with his streak intact, running the total up to 524 holes without making a three-putt. To put that in perspective, Jacobson has posted more photos of himself hanging out with Rihanna at the Super Bowl in the past three months than he's three-putted on a golf course.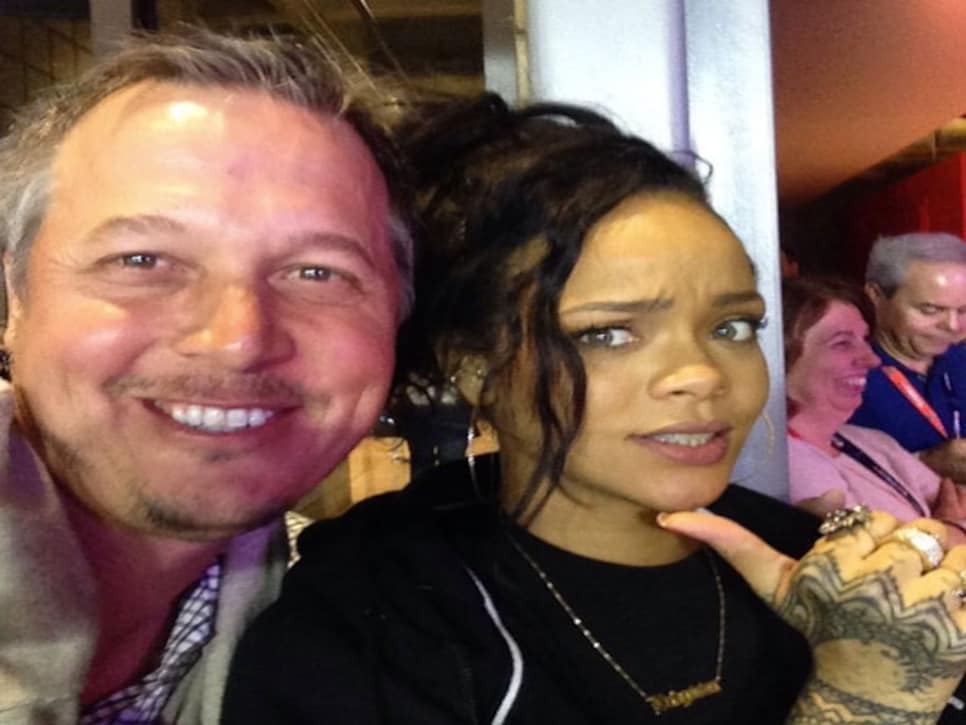 Of course, it helps that Jacobson wasn't in the Masters field, thus avoiding some of the toughest greens in the world. Even Jordan Spieth three-putted three times at Augusta National.
Still, his putting has been incredible. Jacobson is first in three-putt avoidance at .65 percent (the tour average this season is three percent) and he's third in strokes gained/putting. Unfortunately, is Jacobson being ranked 173rd in strokes gained/tee to green.
When Donald set the record in 2011, he won PGA Tour Player of the Year and was the world's top-ranked player. Jacobson, however, ranks just 147th on the FedEx Cup list and has just one top-30 finish this season. But hey, he's got the record now -- and that photo with Rihanna.