The Loop
Freddie is steppin' out in style
Augusta, Ga. -- For Fred Couples, it's no spikes, no problem at Augusta National GC.
Those attention-grabbing shoes Couples is wearing this week are Ecco Golf's sport-hybrid model from its Golf Street Premier line. Yet to call the shoes spikeless would be a disservice given the traction bars on the sole.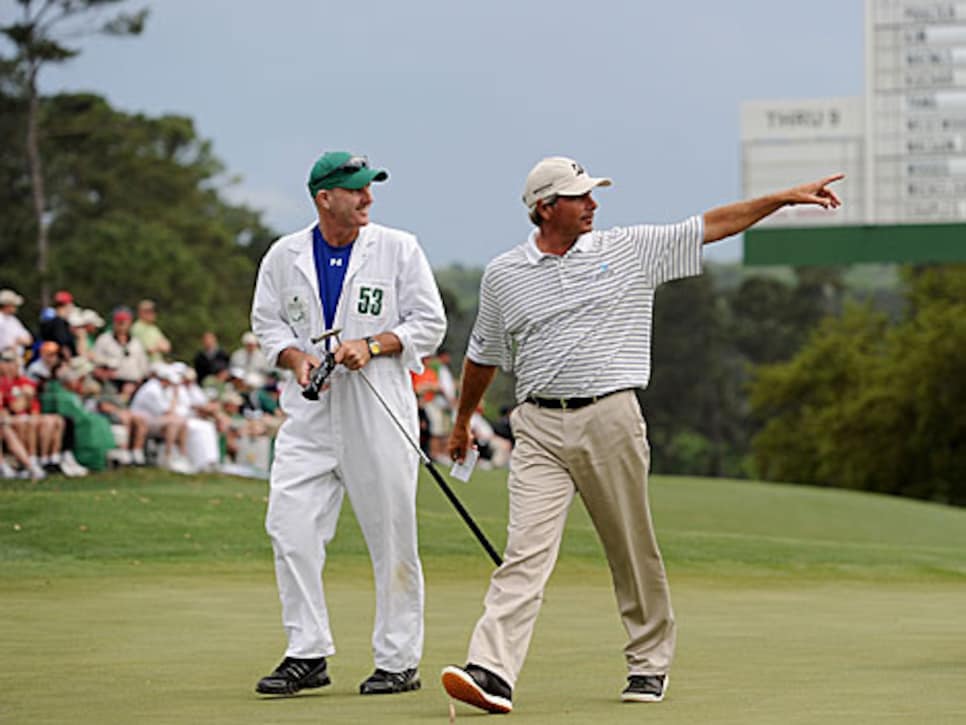 Performance aside (and that's hard to do since Fred is even par on the day and still atop the Masters leader board), it is the style of the shoe that is getting attention.
Couples, who has been with Ecco since 2006, decided to start wearing the shoes after seeing the company's 2010 collection, warming to the idea that he could wear the shoes to and from the course (and, on occasion this year, without socks). "The new styles really caught my eye," said Couples.
At Augusta National, they've caught a lot of other people's eyes, too.