Fred Funk and the Comic Strip Open
Fred Funk on Thursday received the key to the village of Endicott, N.Y., site of this week's Dick's Sporting Goods Open, a good enough reason to recall the old PGA Tour event played there, the B.C. Open.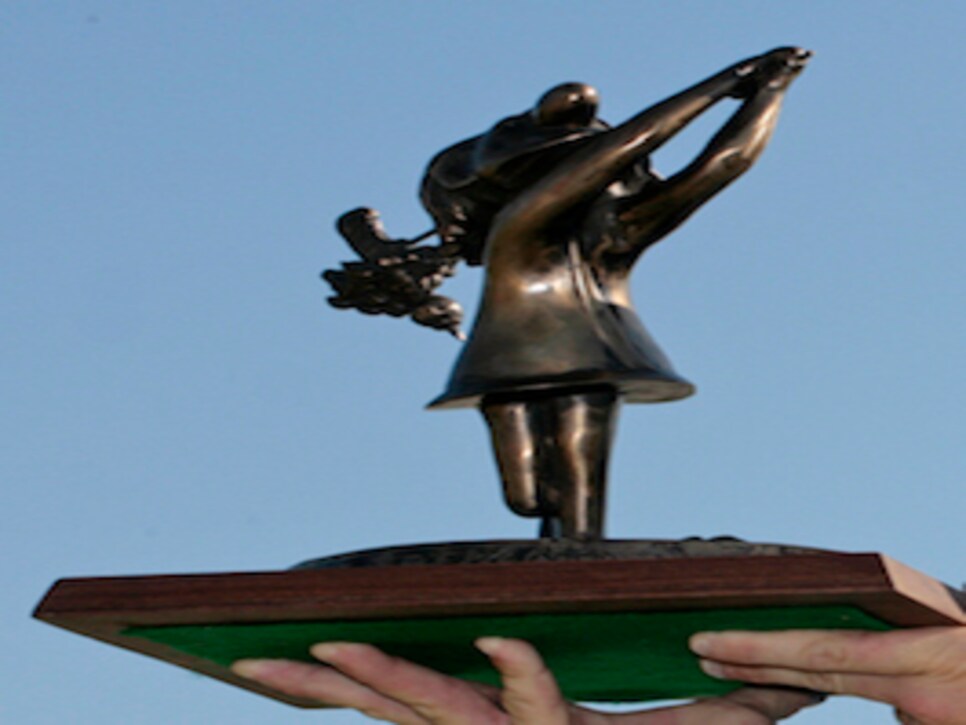 The golf was serious; Funk won it in 1996 and other past champions include Fred Couples, John Daly, Hal Sutton, Craig Stadler and Tom Kite. But otherwise, there was an irreverence to the tournament, and it even turned up in the trophy: One of Hart's B.C. cavemen having taken so big a divot that the ball and tee are attached to divot at the end of the golf club.
In the run-up to the tournament and during tournament week, Hart's daily cartoons were golf-related, usually spoofing the sport in some capacity, as did our favorite among them, shown here: