The Loop
Fred Couples gets the last laugh after lending out his green jacket to an 11-year-old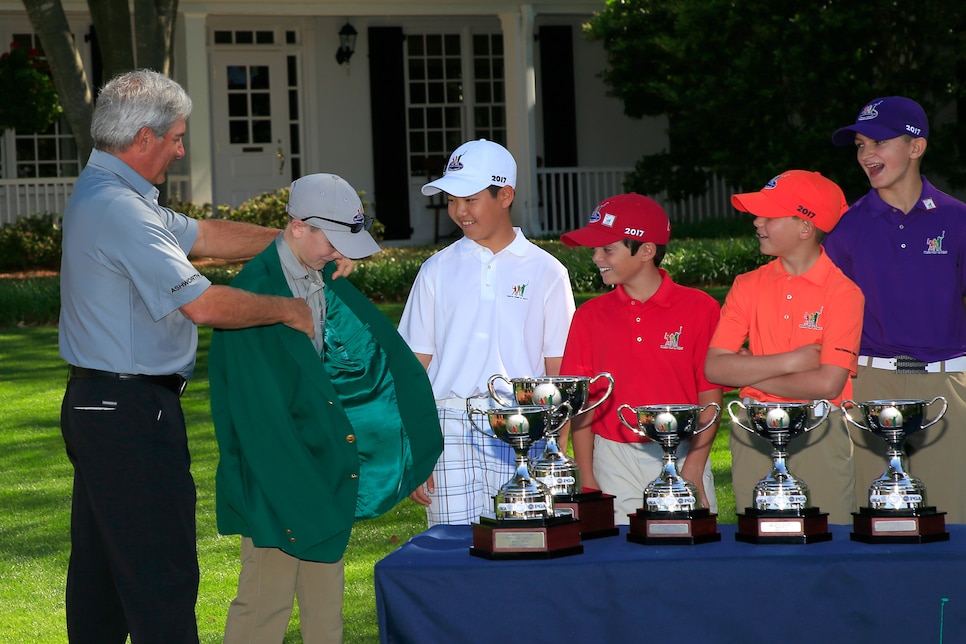 AUGUSTA, GA.—Nobody breaks up a room like Fred Couples. Even when the room is outdoors and includes a bunch of 10- and 11-year-olds.
After missing last year's Masters with a bad back, Couples is playing again. Before playing a practice round on Sunday afternoon, he was asked bythe club as a past champion to help present awards during Sunday's Drive, Chip and Putt National Final.
Assigned the Boys 10-11 division, Couples made small talk with the juniors while the trophies were being brought to a podium outside the Augusta National clubhouse under the famed oak tree. In a moment of levity, he slipped off his own green jacket and let Quinn Thomas try it on for size.
The 11-year-old from Hannibal, Mo., was all smiles when putting it on, only to turn and tell Couples. "It's a little big."
We don't think he meant it as a joke about Couples needing to lose weight, nor did Couples take it as such, but the 1992 Masters champ wasn't going to let the youngest one-up him. The man does have a reputation to uphold as the coolest guy in golf.
"I said, 'Don't pop off kid. You'll want to wear this all the time.' "
Suffice it to say, Couples enjoyed him time with the young players, and has become a big believer in the DCP event.
"Somebody here who's 9 or 10 years old right now will some day probably play in [the Masters]," Couples said. "It's that kind of an event, one that will inspire these kids to go on and do big things in golf."