26 ridiculous stats that sum up Fred Couples' amazing play at the 2017 Masters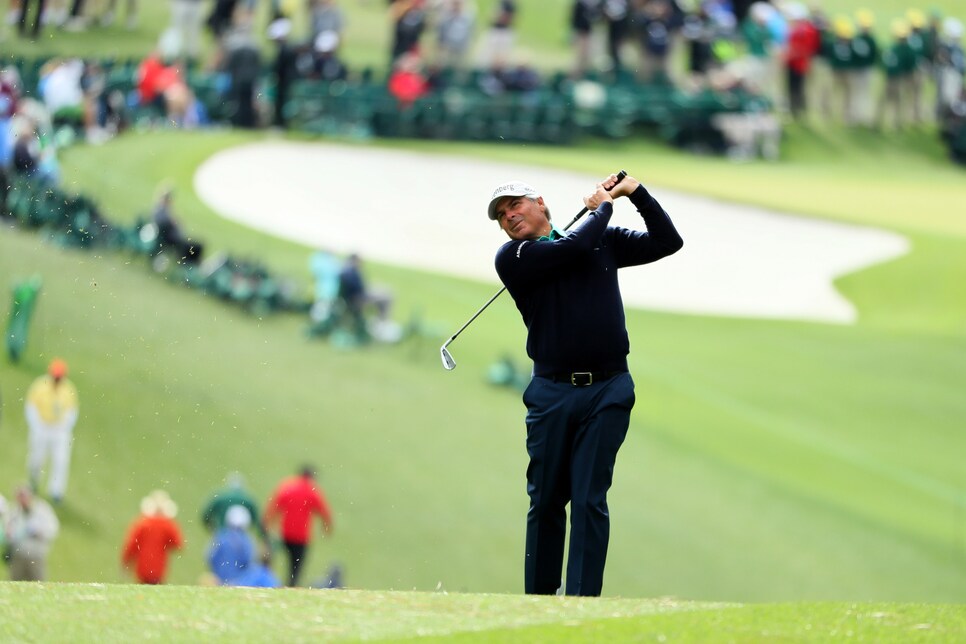 AUGUSTA, Ga. — After 36 holes of the 2017 Masters it's time for this year's mid-term quiz. Don't worry, it involves just one question, and it's a multiple choice one at that. Get your No. 2 pencil ready:
What's the most absurd thing about Fred Couples being on the leader board, again, at this year's Masters?
B) He's only an occasional player on the PGA Tour Champions (7 starts since 2016).
C) He couldn't play in last year's Masters because of his balky back.
D) It's the 14th time in 32 Masters starts that he's been in the top 10 after 36 holes.
E) It's the sixth time that he's been in the top 10 after 36 holes since he turned 50.
F) He's celebrating the 25th anniversary of his lone Masters win.
G) Nine players in the field weren't born when Couples won in 1992.
H) One of those players is the guy he'll tee it up with in the third round, Jon Rahm.
I) Couples has played 120 rounds in the Masters. Rahm has played 60 rounds ... as a professional golfer.
J) He's been in the top 10 after a round at the Masters 43 times during his career.
K) The four golfers tied for the lead (Charley Hoffman, Sergio Garcia, Thomas Pieters and Rickie Fowler) have been in the top 10 after a round at the Masters only 29 times combined.
L) He now has 56 sub-par rounds in the Masters.
M) The four golfers tied for the lead have 39 sub-par rounds in the Masters combined
N) He pulled off this shot on the 18th hole to cap his second-round 70.
O) He complained last Sunday that his game was in rough shape after he played in a member-guest event at the Madison Club in California.
P) He was so concerned about his swing that he had his instructor, Paul Marchand, following him throughout his practice rounds.
Q) He's T-4 in driving accuracy for the week (23 of 28).
R) He's T-6 in greens in regulation for the week (25 of 36).
S) He's T-1 in birdies on par 4s for the week (5, tied with Adam Scott).
T) He's 52nd in driving distance (267.4 yards).
U) His career scoring average at the Masters entering the week (71.98) has been lowered with his one-under 143.
V) He beat reigning Masters champion Danny Willett this week.
W) He beat two-time Masters champion Bubba Watson this week.
X) He beat PGA Tour Champions nemesis Bernard Langer this week.
Y) He beat every other Masters champion in the field this week.