The Loop
Fred Couples adds to his unofficial Masters record
Fred Couples shares the Masters record with Gary Player for consecutive cuts made. The 1992 champion is in a league of his own, though, when it comes to "turning back the clock" at Augusta National.
Couples' cut streak came to an end after 23 years in 2008 when he failed to make it to the weekend at the Masters for the first time. He missed the cut again in 2009. This is important, because in order to "turn back the clock," Father Time must take control -- at least briefly -- first.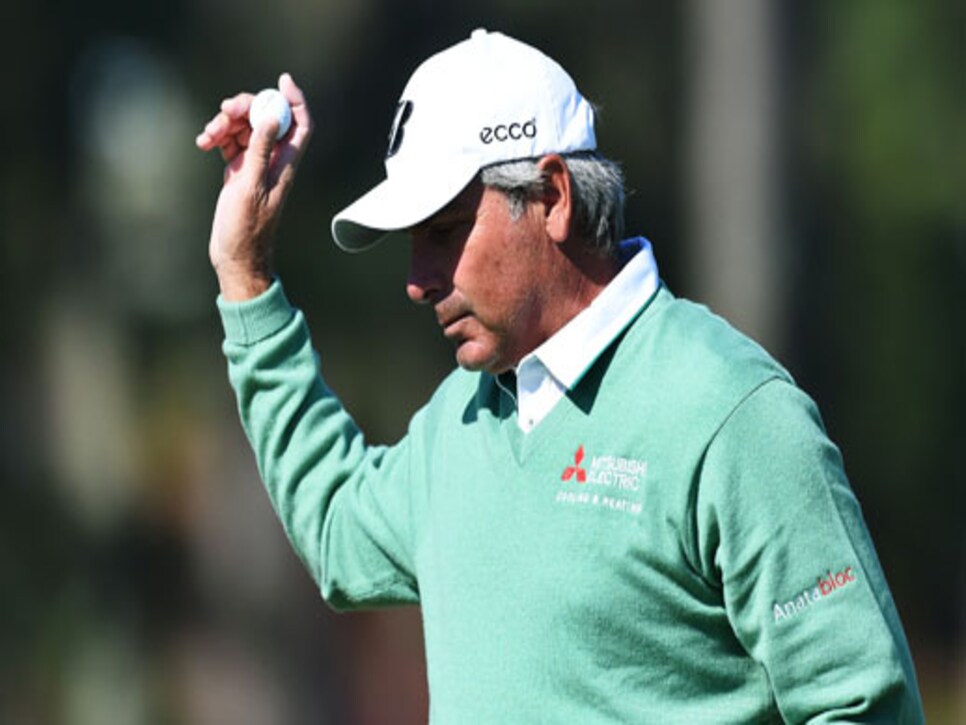 Fred Couples is under par at Augusta National again. Obviously.
Couples returned to Augusta in 2010 at 50 and promptly opened with a 66, his lowest competitive round ever at Augusta. He was back from dead! (Not really since he'd already won three times on the Champions Tour) But it couldn't last, could it? It did. Couples stumbled to a second-round 75, but shot 68-70 on the weekend to get into finish solo sixth.
In 2011, Couples opened with rounds of 71 and 68 to put his name among the leaders heading into the weekend before back problems kicked in and he slipped to T-15. He then had identical two-round totals of 139 in 2012 and 2013 before finishing a near-identical T-13 and T-12.
Fast forward to Thursday's first round. Couples, now 54, thrust himself and that balky back onto the first page of the leader board again (Surprise!) before a late bogey left him with a 71. Can someone really turn back the clock five years in a row? We prefer to think the clock has simply stopped -- in a good way -- for this fan favorite.
UPDATE: With another 71 on Friday, Couples enters the weekend in the top 10 for a fifth consecutive year. He's the only player to be in that position in each of the past five years.