The Loop
Frank Sinatra, Ozzy Osbourne, Megadeth and golf, together at last
What do Frank Sinatra, Ozzy Osbourne, Megadeth and golf have in common? Only this Tweet, as far we know.
There is a lot to unpack there. Maybe. There must be more to the story of this peculiar foursome, no?
Dave Mustaine, for those who aren't thrash metal fans, is the founder of the thrash metal band Megadeth. Previously, he was the lead guitar player for Metallica. Osbourne, of course, began with Black Sabbath before launching a solo career. Of course. And Sinatra is Sinatra.
Now, it's no longer too surprising to learn that anyone, from whatever walk of life, plays golf, from Niall Horan and Harry Styles of the popular boy band One Direction to Miss America Kira Kazantse. It's anyone's and everyone's game these days.
Even a thrash metal superstar's.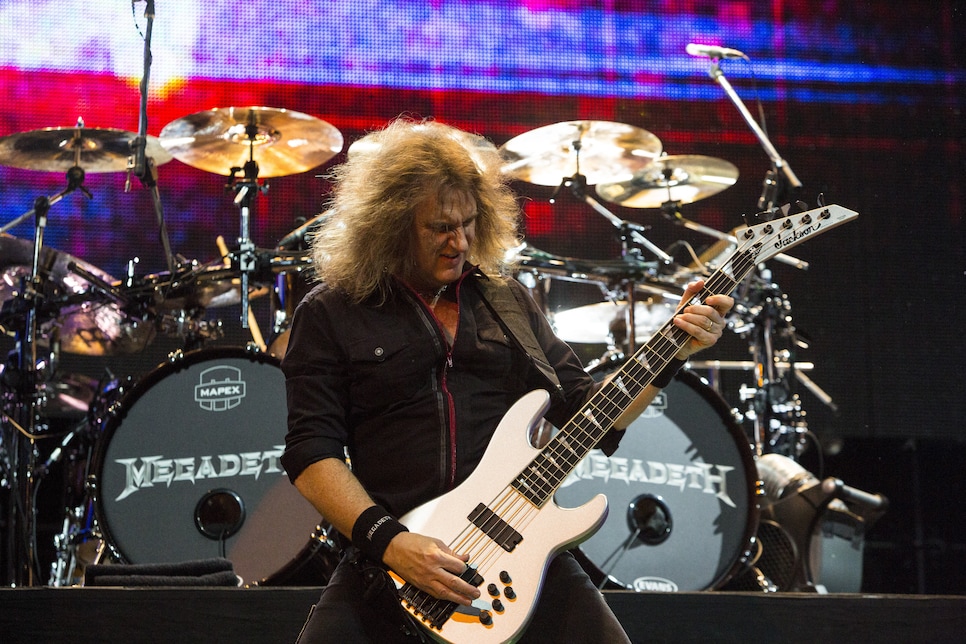 "I kind of like to play golf, but golf isn't a metal sport," he said once. "Beating the hell out of the ball is, so I enjoy that part."
He also suggested that his guitar prowess was analogous to Tiger Woods' putting. "A lot of people can play better than I can, but as far as the sound, I can pick up a guitar and make it sound different from someone else," he said. "It's all in the hands. It's weird. Like a golf club. I'm sure Tiger Woods can putt with a baseball bat."
Meanwhile, there seems to be no evidence that Osbourne plays golf.
And as for Sinatra, Mustaine was asked in the aftermath of his appearance at a karaokoe bar in Shanghai what his go-to karaoke song is. "Frank Sinatra, 'New York, New York,'" he said. "Of course by then I had accidentally drank a few tequilas."
At least that makes sense.