The Loop
Frank Reich suffered the craziest failed gamble of the week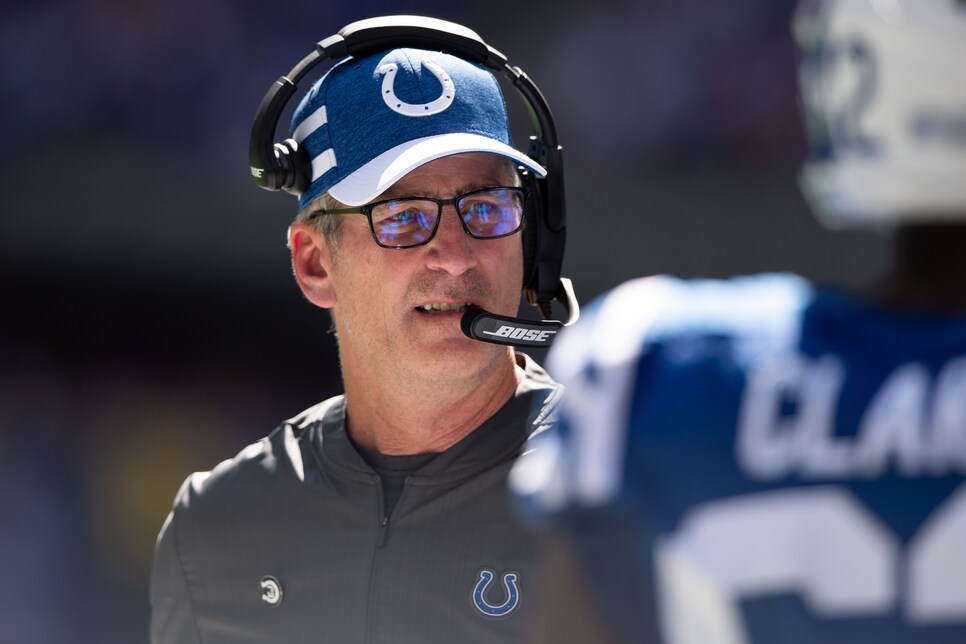 Dig this situation: It's overtime in an NFL game, and there are only 27 seconds left in the session, after which the game will go down as a tie. You're the head coach of the Colts, and you have the ball on your own 43. It's fourth-and-four. What do you do?
There's really no other answer. Even if you get the first down, your chances of scoring points to win the game are still slim, and if you fail, you could be handing the other team a win on a silver platter. It's lose-lose, mostly, and if you believe it's still worth it, you might be crazy.
Frank Reich might be crazy. He and his Colts went for it, they got stopped, and the Texans won the game on a last-second field goal. That's the risk there, folks. That. Is. The. Risk.
I have to respect it. "That's just how it's gotta roll" is pretty badass from an NFL coach, and we all know Frank Reich was a badass in his playing days too. But it must be said that it was also a stupid decision, and the consequences were huge. For a team that was already 1-2 on the season, it's the kind of wild call that could end up costing them a playoff spot down the line.
Weirdest Pre-Playoff Playoff System: Baseball
It's safe to say that this has never happened in MLB history before: In the National League, there are two "tiebreaker" games—regular season, not playoffs—in which the loser will not even be eliminated from the playoffs. It's going to be a fascinating day, and because the scenario is a little complicated, I'm challenging myself to explain it in as few steps as possible.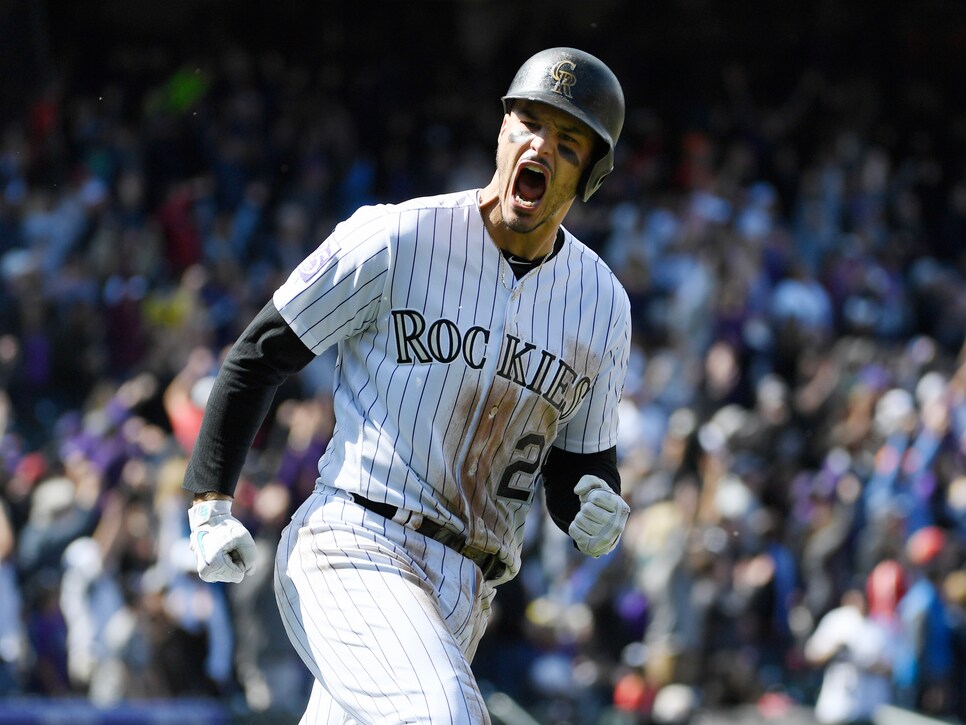 1. Both games—Cubs/Brewers at 1 p.m., Rockies/Dodgers at 4 p.m.—are to decide divisional champions.
2. The winner of Cubs/Brewers will win the NL East and become the no. 1 seed in the playoffs, while the Rockies/Dodgers winner will win the NL West and become the no. 2 seed.
3. The losers will become the two Wild Card teams, and play each other on Tuesday. That will be an official sudden-death playoff game, and the winner will move on to face the no. 1 seed, which will be the winner of today's Cubs/Brewers game.
OK, that last one got a little complicated, but that's not too terribly dense, right?
In any case, it's deliciously dramatic. That's right, I said "deliciously," and I stand behind it. It sets up a scenario where one team will lose two straight games to end the season in heartbreaking fashion, while another will lose and have a chance to stage a crazy cinderella comeback story.
Here's one not-at-all unlikely scenario: The Cubs lose to the Brewers today, beat the Dodgers/Rockies loser tomorrow, and go on to play...the Brewers! One of my good friends is a Brewers fan, and I can tell you there is a serious inferiority complex at work for their entire fan base vis-a-vis the Chicago Cubs. It's not quite Red Sox-Yankees level pre-2004, but it's there, and it's serious. If the Brewers somehow win the tiebreaker game and then lost to the Cubs in a playoff series, I fear for their sanity. More than that—I fear for their heads, which could actually explode.
This is how baseball should be on the first day of October: Wild, unpredictable, sort-of-but-not-completely-complicated. It's going to be an insane two days, and don't forget: In the midst of all this, there's also a 100-win team in the American League, the second-best team in all of baseball, playing in a damn wild card game on Wednesday, and if that team loses, it might change the entire postseason system!
Weird Sight of the Week: LeBron James is playing Basketball for the Lakers
NO! STOP! STOP THIS NOW! STOP IT!
(Sees LeBron in a Lakers jersey)
Funniest F-You Move Followed by the Lamest Explanation of the Week: Doug Marrone, Jaguars
Doug Marrone is the Jags head coach, and he decided to go for a two-point conversion with 25 seconds left in his team's game against the Jets. The margin at that point? Nineteen points! It looked for all the world like an f-you move, especially considering that Marrone almost became the Jets coach before a series of media reports from Buffalo (his previous gig) and New York undermined him. But when asked about the conversion—which failed—Marrone offered up some nonsense about a chart:
The thing is, while it's obvious nonsense, Marrone did a pretty good job selling it. Usually football coaches are the world's worst actors, but his self-deprecation at the end and his general dull affect would have me convinced if I didn't know the backstory. A lame excuse by Marrone, perhaps, but coyly delivered!
The Personal Accountability Human of the Week: Dirk Koetter, Buccaneers
It's not often you hear an NFL head coach—or anyone, really—advocate for his own firing. But that's exactly what Dirk Koetter did on Sunday:
https://twitter.com/ESPNNFL/status/1046531594692034562
Good on you, Dirk! Although, let's be honest, this probably results in the defensive coordinator getting the axe, since that was the actual question and Koetter definitely didn't say "no." In any case, the Bucs are 2-2 and it will probably be some time before Koetter gets his wish. But when even you can't give yourself a vote of confidence, the future looks shaky.