The Loop
Fox Sports offers TV analyst job to Greg Norman
ROCHESTER, N.Y. -- It didn't take Fox Sports long to decide who it wants as its Johnny Miller.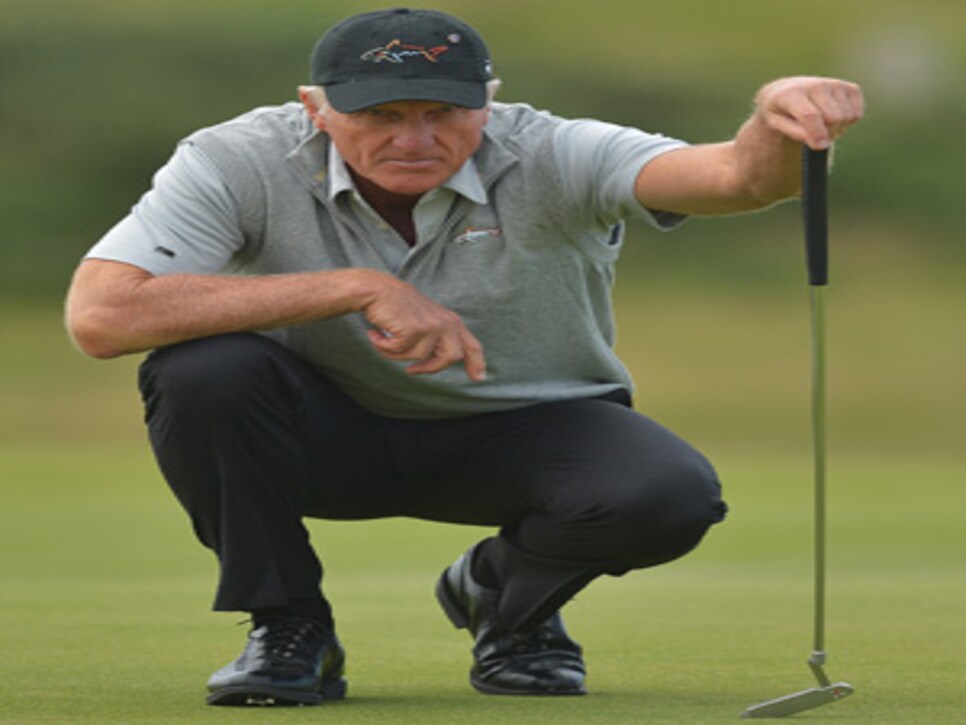 "David Hill has reached out to me, we have spoken and yes, they have offered me the job," Norman confirmed in an email sent from his home in Florida. "I am flattered to have been asked and I look forward to having discussions with my good friend (Hill) in the very near future."
Hill, senior vice president for News Corp., ran Fox Sports Media Group before moving over recently to manage "American Idol" and the "X Factor" for the network.
The Norman-Fox pairing, which still hinges on negotiations over the next few months, has been two decades in the making. In 1994, Norman, then the No. 1 player in the world, negotiated a deal with Fox to broadcast his concept of a World Tour. That idea was stonewalled by PGA Tour commissioner Tim Finchem, causing a rift between the tour and the star that still exists.
The analyst job at Fox would be a perfect fit for Norman -- if he can agree to terms. Given his various business interests, the two-time British Open champion isn't looking for the type of schedule Miller has now with NBC, but the one-week showcase would give him a highly-visible platform. Based on the reported $100 million a year Fox offered to outbid NBC, the network is likely to make the role worth Norman's time.
As a voice in the game, Norman has already shown he can follow in Miller's footsteps calling out players. He has been extremely critical of Tiger Woods and has also been outspoken about more transparency in golf's drug testing policy. But the U.S. Open, which drew a final-day audience of 8.4 million viewers this year, would provide Norman his biggest forum to date.
"I love a good story," Norman said.