The Loop
Fowler's rookie mistake proves costly
NEWPORT, Wales - Call it a rookie mistake - and proof that a summer of rules blunders is running into fall.
After Jim Furyk hit an errant drive into an extremely muddy area on the fourth hole at Celtic Manor in a foursomes match at the 38th Ryder Cup, his partner, Rickie Fowler, was entitled to free relief from the "abnormal ground conditions."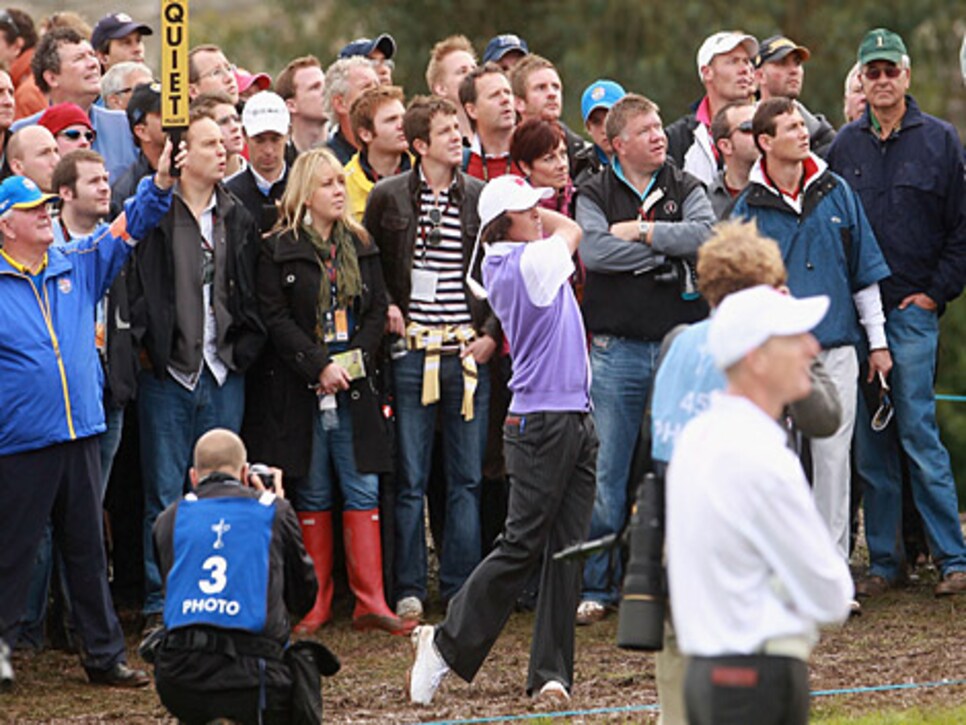 However, under the rules, Fowler was required to pick up the ball Furyk drove off the tee and continue to use the same ball on the team's next shot. Instead, Fowler had a ball in his pocket and substituted that one when he dropped. If he had realized his error after getting relief but before playing his next shot and then proceeded correctly, he could have avoided a penalty under Rule 20-6. However, he played it.
The penalty for violation of Rule 15-2 (Substituted ball) in match play is loss of hole, causing the American duo to go 2-down to Lee Westwood-Martin Kaymer of Europe. After the mistake became apparent, Westwood and Kaymer and Furyk all proceeded to the green to play out the hole, if only for practice. A frustrated Fowler, meanwhile, headed straight from the fairway to the next tee.