The Loop
Forward Press: Tee times and viewer's guide for the Valero Texas Open and Legends of Golf
If the post-Masters blues haven't sunk in yet, they might hit full force with the Valero Texas Open, the Shenzhen International and the Swinging Skirts. All fine events, mind you, just not necessarily things that get your golf viewing juices flowing. Nor will another re-airing of "The Legend of Baggar Vance," which remains almost good and almost better than "Tin Cup" on its 43rd re-airing.
But I bring news. Some of it even good.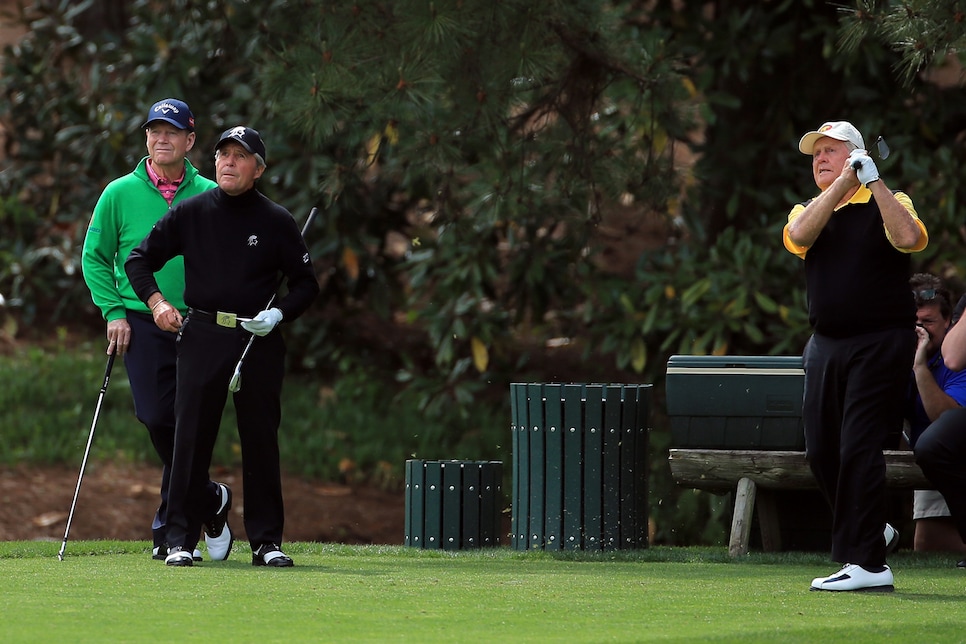 David Cannon/Getty Images
Nicklaus, Player, Trevino And More Legends Are Playing This Week!
Johnny Morris has resurrected the Legends of Golf, which started the Senior Tour. Now it's the Bass Pro Legends on the PGA Champions (Tour) and the 54-hole event takes place over the resort's nine-hole par-3 course and its 18-hole Buffalo Ridge Springs Course.
Jack Nicklaus, Tom Watson, Fred Couples, Hale Irwin, Gary Player, Ben Crenshaw and more will be there as will the Top Of The Rock par-3 course, which was hit with a giant sinkhole last May.
But where there is Johnny Morris, there is good news. The sinkhole unveiled a wild underground view of earth and caves. Instead of filling it back in, Morris has turned it into an attraction. They even made a YouTube video to prove it.
Don't bother trying to figure out the format, just know a lot of stars in the Legends and Champions divisions will be on hand to play a par-3 course, and Golf Channel will carry it all, starting at noon ET Friday, followed by 3 p.m. ET starts Saturday and Sunday.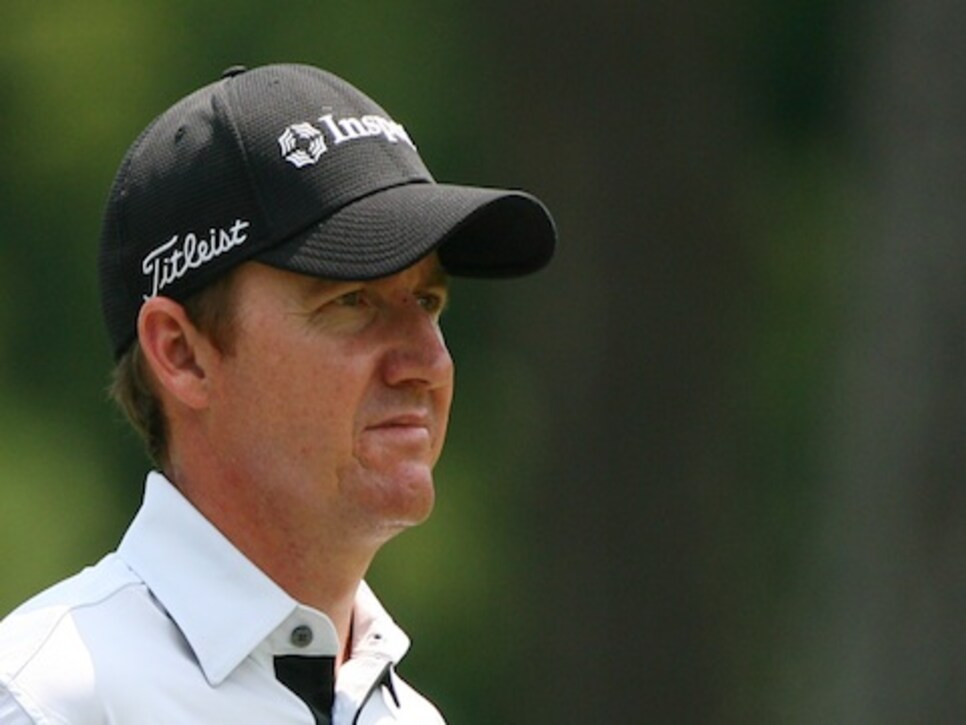 The Valero, Where Things Happen
Jimmy Walker defends a title he won last year, Bryson DeChambeau looks to build on his T-4 in Hilton Head and Phil Mickelson returns to where he had a club dissolve mid-round. Golf Channel coverage Thursday and Friday starts at 3 p.m. ET, and 1 p.m. ET on the weekend days, with CBS picking up the coverage each day at 3 p.m. ET.
Mickelson's break up with an 8-iron, followed by a text only to his crack Callaway fitter Gerritt Pon for a replacement.
Oh and this happened at the Valero too, so you never know.
Bubba Turns Up At The Shenzhen International
Bubba Watson, Victor Dubuisson, Miguel Angel Jimenez and China's Li Hao-Tong headline the second playing of the European Tour event at Genzon Golf Club.
Golf Channel will bring you all of the thrills, spills and middle-of-the-night Ambien alternative moments commencing Thursday at 12:30 a.m. ET.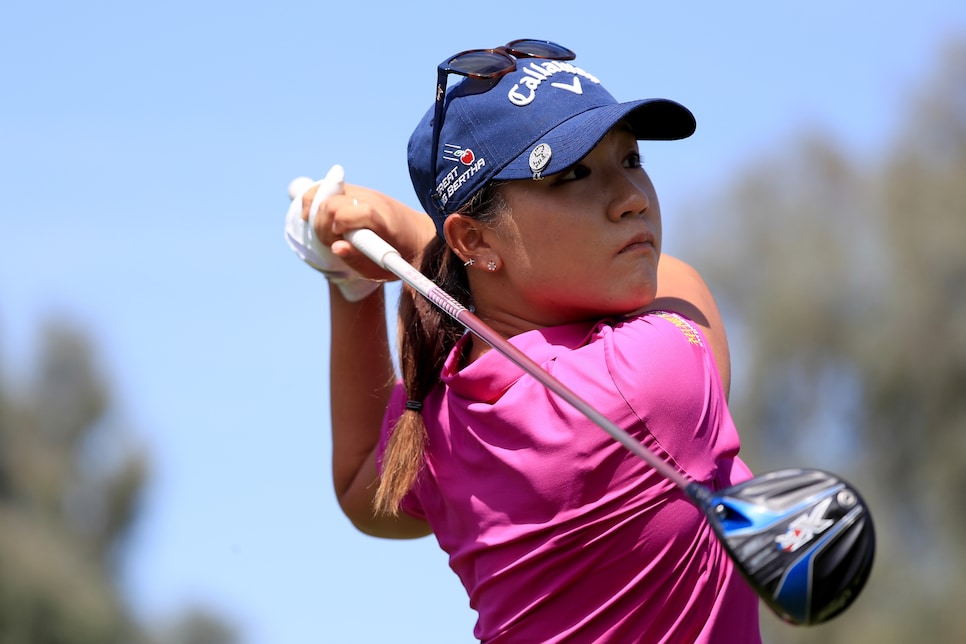 The LPGA Tour lands in San Francisco for the third-ever Swinging Skirts, won the first two times by Lydia Ko.
Last year Ko and Morgan Pressel tied at eight-under-par through 72 holes at Lake Merced Golf Club. Ko prevailed on the second playoff hole.
Golf Channel is live Thursday through Sunday from 6-9 p.m. ET.
Here is a short video detailing the club's tournament history: