The Loop
Forward Press: Pebble Beach and the 1986 Masters. What more do you need?
The AT&T Pebble Beach Pro-Am's annual appearance usually conjures up an odd confluence of emotions.
There's the sense of ritual.
Particularly for those unable to play golf who joyfully watch Pebble Beach in action as pro golfers and celebrities live life to the fullest.
There's also sense of dread.
Particularly for those unable to play golf and joyfully watching Pebble Beach in action as pro golfers and celebrities live life to its fullest.
But there's always Pebble Beach landing on an undeniable sports calendar sweet spot.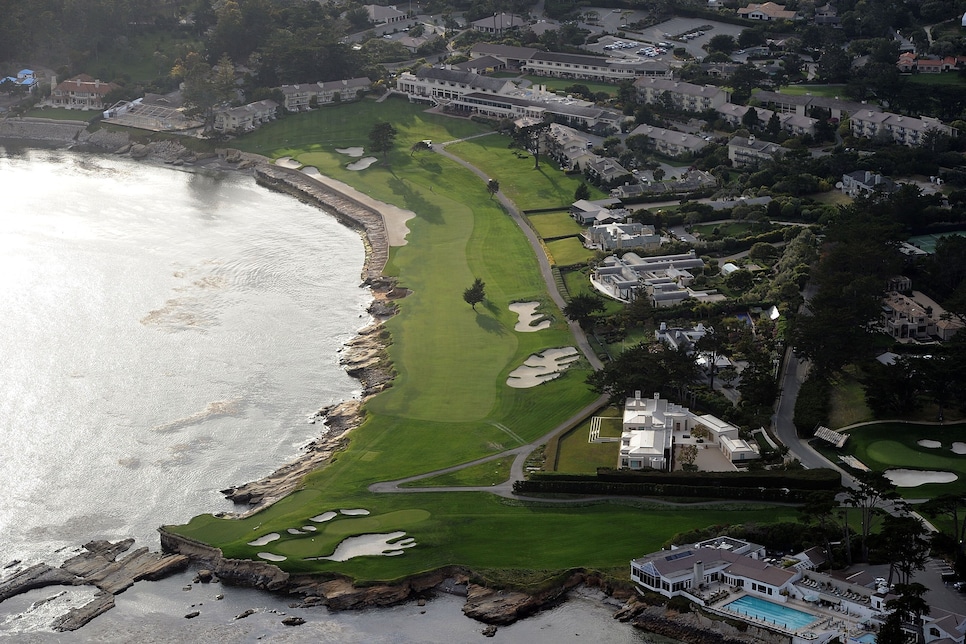 With the NFL season over, the NBA nearing the mid-season doldrums and spring training around the corner, we should get what should be a premier event on the schedule. But in the era of wraparound schedules and players hating pro-ams, Pebble Beach has suffered. However, in 2016 the AT&T should achieve something it has not experienced in quite some time: a feeling that we are watching a premier event that is a tentpole of the PGA Tour schedule.
As my colleague Joel Beall notes, the tournament appears to have its strongest cast of players and celebrities in recent memory. Couple that with the European Tour playing something called the Tshwane Open, the LPGA off until resurfacing in Australia next week and no Golf Channel repeats of Tin Cup on the docket, the space is there for this event to take center stage.
There is even intrigue for those who can't stand the antics of Bill Murray, the excessive number of shots showing the PNC Bank chairman at play, or even the lovely sights of grey whales making their annual migration.
A new golf hole at Pebble Beach!
Actually the par-3 17th is exactly where it has always been. But unlike in recent years when the green had shrunk to nothing and the hole appeared all-but-unplayable in firm, windy conditions, the Pebble Beach Company has attempted to reclaim a par-3 originally envisioned by Olympic silver medalist and course re-designer H. Chandler Egan.
Here's a recent view from the tee:
The hole debuted last August in the First Tee Open, but this week will be the first time the AT&T gets to play a real 17th hole in decades. Here are a few posts showing it under construction and completed.
Golf Channel hosts live AT&T Pro-Am coverage Thursday and Friday starting at 3 p.m. ET, along with Golf Central pre-game coverage prior to 1 p.m. ET starts Saturday and Sunday.
CBS covers both weekend days, with scheduled starts at 3 p.m. ET that will be late due to college basketball games each day. It's a tradition unlike any other!
Brandt Snedeker, recent winner of the Farmers Insurance Open, defends the title he claimed in 2015. Those highlights:
The Search Begins For 1986 Masters Stories
As far as anniversaries go, the 1986 Masters becomes more significant the more we distance ourselves from that epic tournament. For those who own a VHS (since transferred to DVD hopefully) copy of the final-round telecast, there was something cinematic about the day. The characters, the sights, the sounds and the story added up to golf's Godfather-meets-Gone With The Wind in the vein of Star Wars.
In place of a full rebroadcast of the CBS telecast from start to finish, which apparently takes an act of Congress, the next best thing is headed our way: documentaries. The Jim Nantz team that has brought edited rebroadcasts and celebrations of past champions is believed to be working on one for a Sunday rebroadcast, and Golf Channel has just announced an ambitious plan to track down "Where Was I" stories from the 1986 Masters.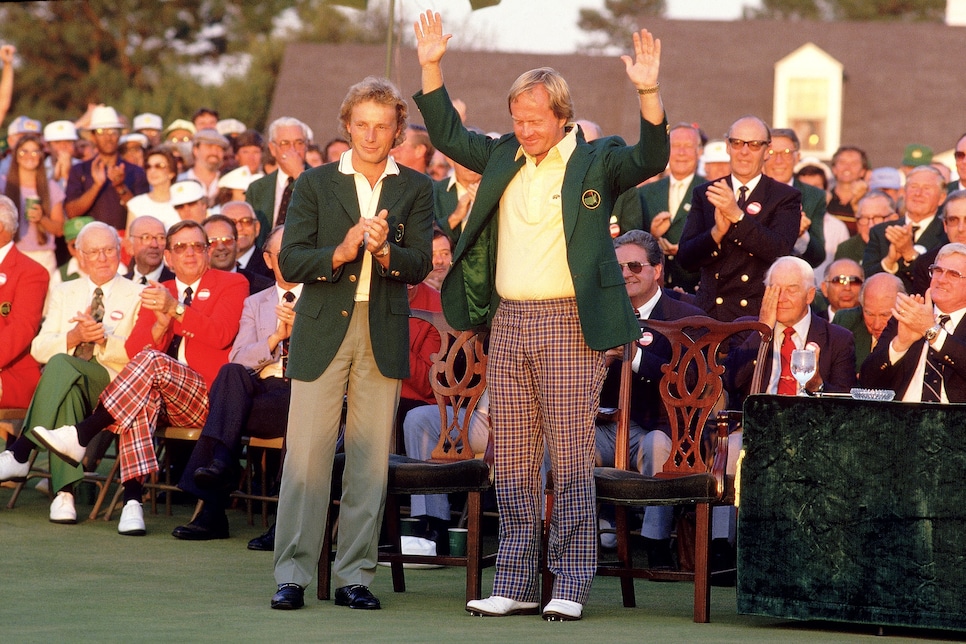 "Nicklaus' remarkable comeback win is one of those rare moments in sports where we remember exactly where we were and what we were doing on that Sunday three decades ago," says Keith Allo, Golf Channel vice president of programming development and original productions. "To help celebrate this anniversary, we are eager to hear recollections from fans who were watching history in the making."
Just as with Golf Channel's highly successful Arnie and Me film, the best stories will be featured in the film, set to debut Masters week. Since you're reading this column, you are a wise and savvy golfer who may know of great 1986 Masters stories to tell. Send in your tips here.
Poking around YouTube you can piece together the entire broadcast, but if you've never seen that magical day as CBS shared it, here's a nice portion of the proceedings.