The Loop
Forward Press: Golf Channel gets its first major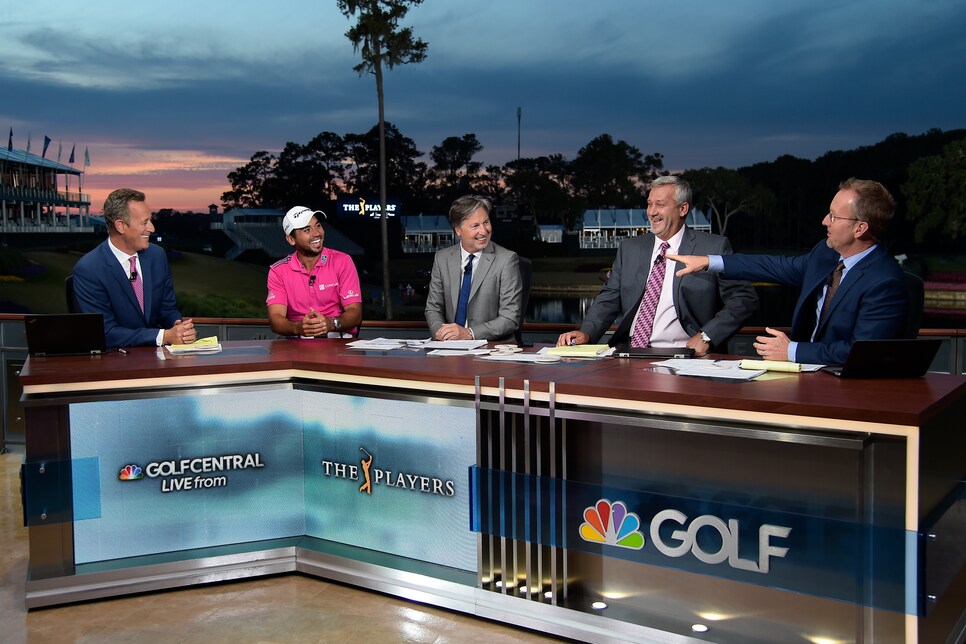 TROON, Scotland-- After 21 years and commencing at the same course where their founder won his second Open, Golf Channel joins the exclusive world of men's major championship television coverage.
A cable channel covering a major is nothing new to American audiences given that ESPN was the first to take one of golf's four biggest championships exclusively to pay TV. Here in the UK, this year's move to Sky Sports continues to be frowned upon even as the combination of resources between Golf Channel, NBC and Sky figures to upgrade the The Open's world feed, which will account for a decent portion of coverage on both sides of the Atlantic. (Sky is even offering Thursday's coverage free to entice new subscribers.)
Arnold Palmer and Joe Gibbs' channel devoted to golf moves to another level in hosting one of the big four. Given that Golf Channel doesn't have to cut away to a NASCAR show, the huge commitment to their first Open at Royal Troon may be taken for granted. But not at their Orlando headquarters.
"For the folks of this company, after 21 years, to be televising our first major men's championship, we keep using the word 'thrill,'" said Golf Channel executive producer Molly Solomon, whose channel will also supplement live golf with sixty hours of news coverage. That's nothing new during a major where the network's pre and post round coverage has become the go-to place for golf fans.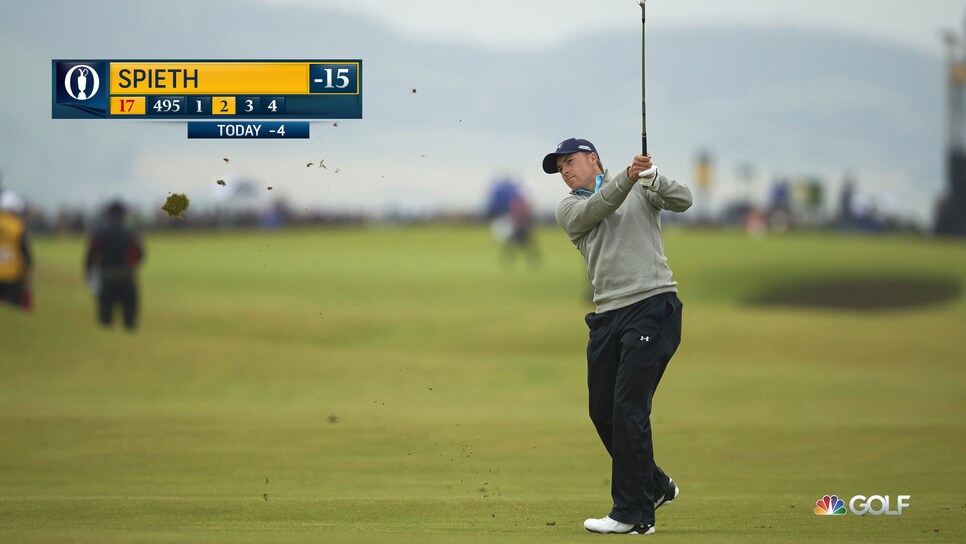 What is different: The Comcast-owned network will offer a staggering 14 1/2 hours on Thursday and Friday, followed by the first three hours each weekend day. Veteran producer Brandt Packer is overseeing those world feed-based telecasts, which mixes the jointly produced feed with NBC/Golf Channel-specific elements and voices. After a special late night/early morning Morning Drive depending on your time zone, the initial Golf Channel coverage will show Colin Montgomerie hitting the first tee shot at 1:30 AM ET. Packer produced several Opens for ABC and will be leading Golf Channel's Rio Olympic golf coverage next month.
Tommy Roy, NBC's golf producer who is entrusted to swimming every four years at the Olympics, has bolstered his already strong announce lineup with new host Mike Tirico, working his 20th straight Open after starting with ABC in the final years of Jim McKay's tenure.
Besides the usual team of Johnny, Dan, Roger, Gary, Rolfing and now David Feherty, Nick Faldo joins the NBC/Golf Channel both to rotate as lead analyst with Miller. Golf Channel's wrap-up coverage will be bolstered David Duval, a former winner who plans to play this year even as he rehabs his surgically-repaired wrist. Following play (and some ice), Duval will provide insights on the "Live From" show airing Thursday and Friday at 4 pm ET.
While we know the voices, much of NBC and Golf Channel's success will depend on how they are able to make links golf resonate with American audiences that have been quietly dwindling for this championship. That means teaming composer Yanni with bagpiper Eric Rigler (Braveheart, Titanic) to brush up the famous "In Celebration of Man" theme that become the iconic U.S. Open theme during NBC's tenure. Stephen Dillane of Game of Thrones voices several pre-produced pieces playing up the annual return to links golf.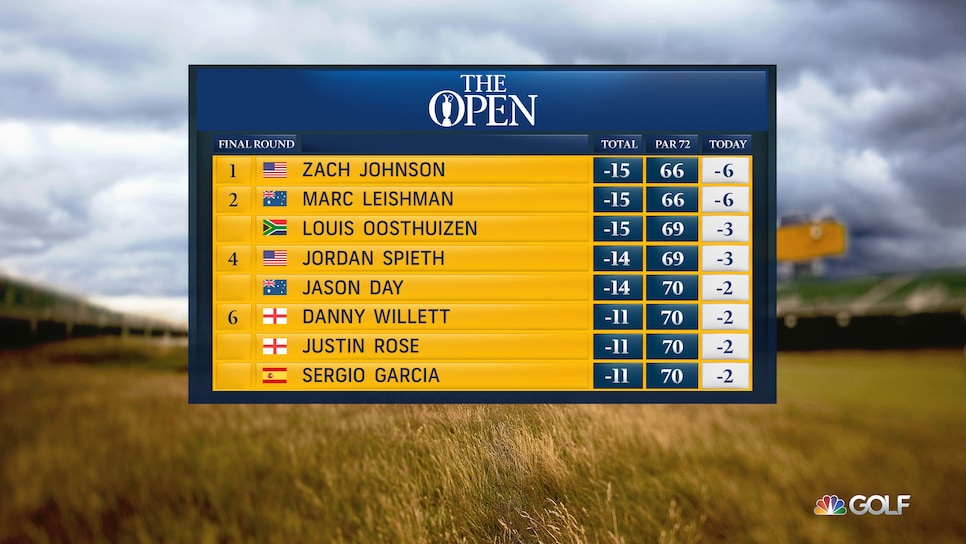 Producer Roy is most excited about a new feature that will come in handy on firm, fast links (Troon is not at the moment). Called NBC Links Trax, the technology utilizes the Hawk-Eye technology that detects where balls land on tennis course lines.
Links Trax graphically highlights where a ball lands and tracking its path and proximity to the hole. Throw in NBC's new graphic package playing off of iconic Open Championship elements, wind gauges galore and no shortage of voices, with the hope we see golf's oldest championship in a new light.
Full NBC/Golf Channel telecast times:
NBC/Golf Channel Programming at the 145TH Open (All Times EST)
Wednesday, July 13 -- Golf Central Live From The Open -- 8 AM -- 1 PM / 7-9 PM; Morning Drive -- 11:30 PM -- 1:30 AM
Thursday & Friday, July 14-15: 1:30 AM -- 4 PM (Golf Channel) / Golf Central Live 4 PM -- 5 PM
Saturday, July 16: 4 AM -- 7 AM (Golf Channel) / 7 AM -- 2:30 PM (NBC) / Golf Central Live 8 PM -- 9 PM
Sunday, July 17: 4 AM -- 7 AM (Golf Channel) / 7 AM -- 2 PM (NBC) / Golf Central Live 6 PM -- 7 PM