The Loop
Forward Press: ESPN's Sean McDonough on the state of golf, the best course he's played and what he'd change about golf broadcasts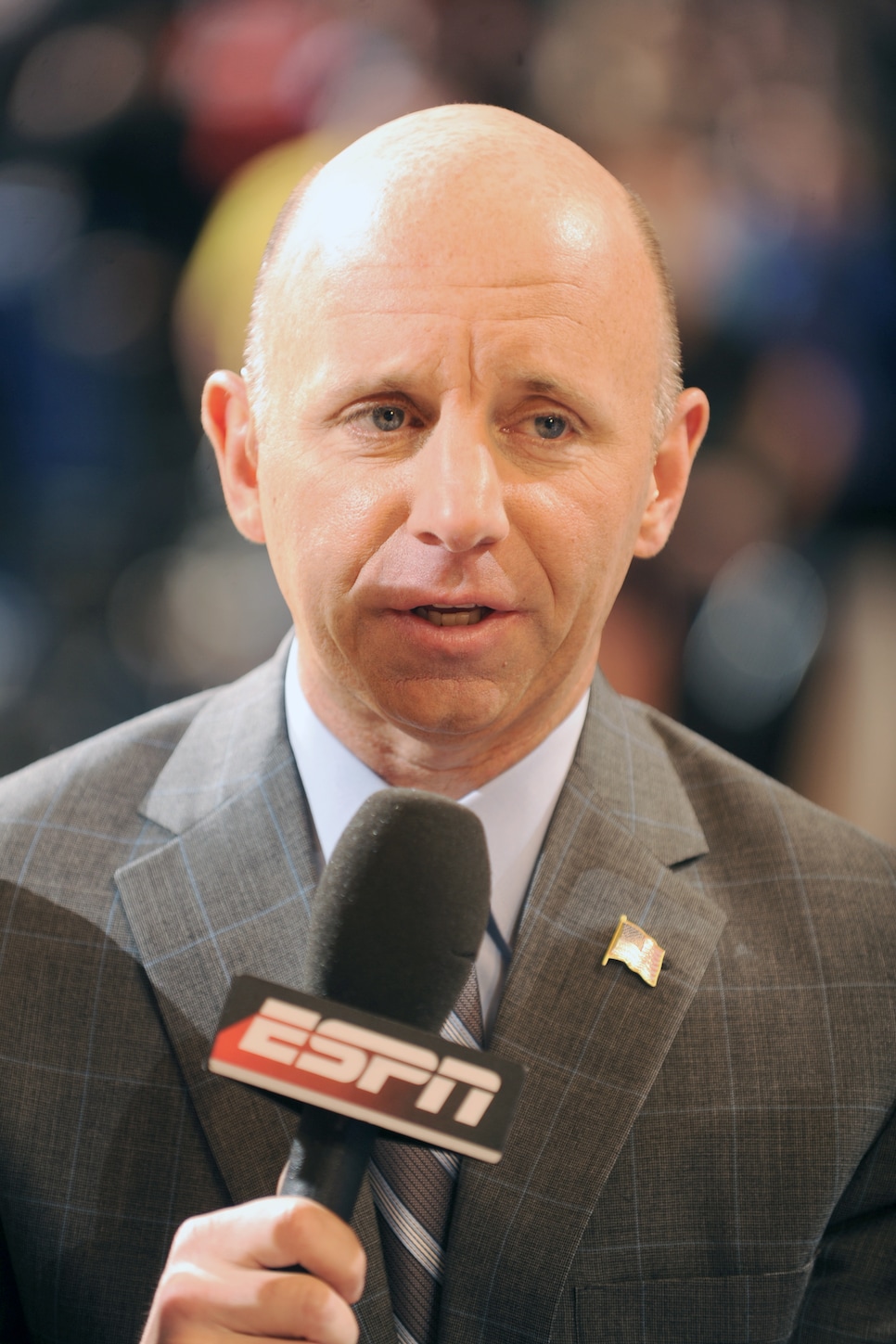 Name the sport and Sean McDonough has probably covered it. The veteran play-by-play voice has done all four men's majors in various roles—hole announcer, radio, even the Masters in 3D—but is best known for his Red Sox and college football work.
This week the 53-year-old tackles one of the toughest tasks in broadcasting: a golf tournament consisting of relative unknowns.
Actually, they're completely, all, 100% totally unknowns. No offense lads.
Not that McDonough is complaining about his first ever trip to the Dominican Republic for ESPN's coverage of the second annual Latin America Amateur Championship.
"Last year I went in not knowing what to expect or if I'd enjoy it," McDonough says of the inaugural event hosted by Augusta National Golf Club, the USGA and the R&A. "But it's a pretty cool event. Some of the stories are just amazing. And I enjoy giving the viewer reasons to care about these people."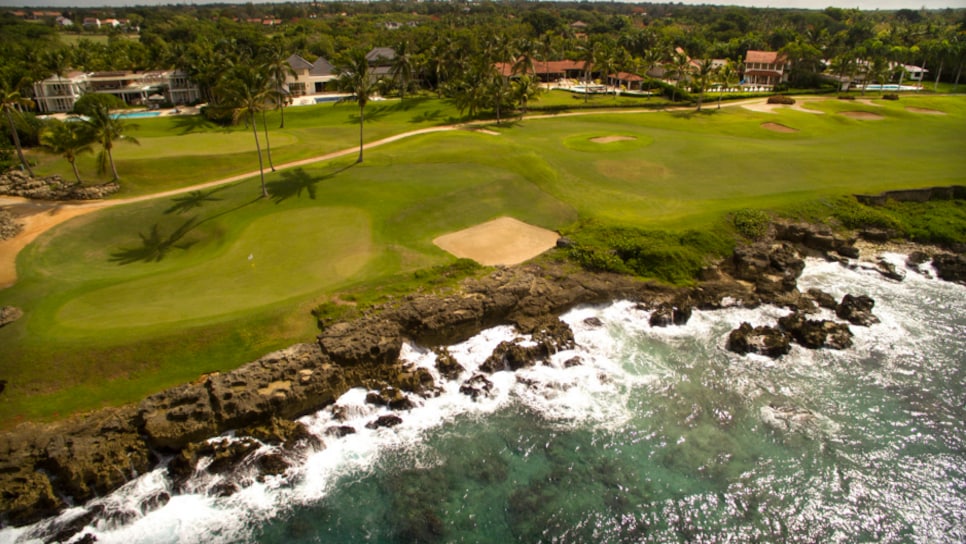 The event convenes at least two players from 29 Latin American countries, with the remainder of the field (up to 120) filled from the World Amateur Golf Ranking, capped at six entries. The winner earns a spot in the Masters as well as final stage qualifying exemptions to the U.S. Open and The Open Championship.
McDonough easily recalls several stories unearthed by the host organizations from last year's event in Argentina. There was the player from Haiti who'd never been in an elevator, as well as the tale of 18-year-old Alejandro Tosti, who learned golf by whapping his father's used deodorant sticks around with a stick. Tosti lost by one to Chile's Matias Dominguez and now plays for the University of Florida.
McDonough expects more such stories this year during ESPN's four days of coverage commencing Thursday from Casa de Campo's Teeth of the Dog, Pete Dye's first international design. While the world-renowned course has been touched up many times by the architect and a few hurricanes over the last three decades, McDonough will wait to study the design with ESPN colleagues to learn more about what figures to be one of the most dramatic looking seaside courses ever seen on television.
"One of the pleasures of my job is getting to walk a venue with Andy (North), Billy (Kratzert), Dottie (Pepper) and when he's been working with us, (Tom) Weiskopf. I pick up so much through their eyes but the big thing for me is getting to know players, because so many of these players have overcome huge obstacles and poverty."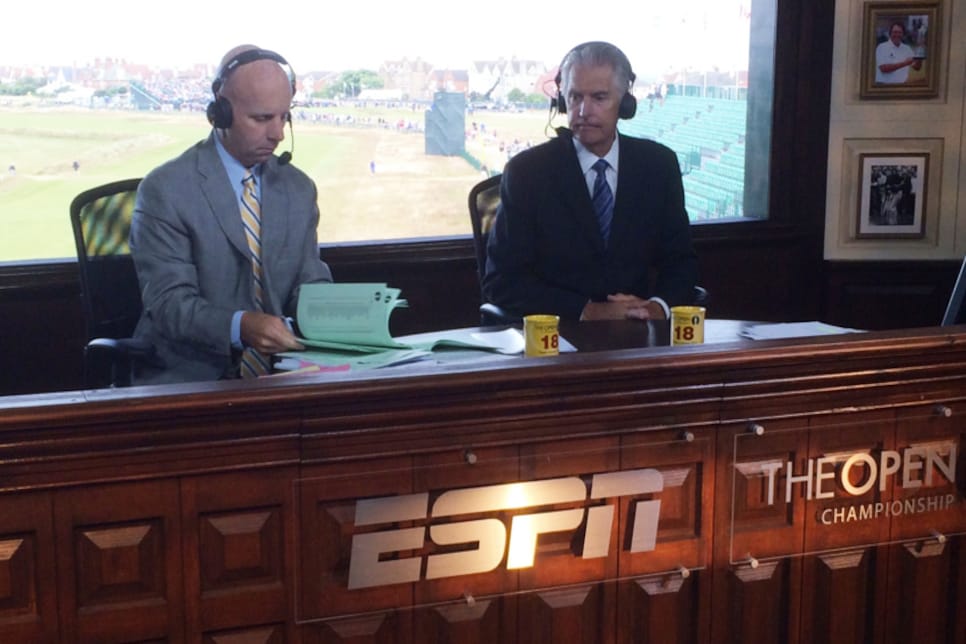 McDonough's golf work in recent years has been with ESPN where he has covered The Open, the Ricoh Women's British Open and the Senior Open Championship along with the Masters-related amateur events in Asia and Latin America.
"The coverage of The Open last year helmed by Mike McQuade was as good as any I've been a part of. The complexity of it with all of the equipment and so many things simultaneously going on, plus the amount of time you're on the air. I don't think people realize what goes into it."
Sellers Shy, a veteran member of CBS's golf broadcast team, will produce this week's Latin America Amateur.
Golf fans who listen carefully have probably sensed what a certified golf nut McDonough is. Having served on club committees at his beloved Boston Golf Club, McDonough has recently joined Whisper Rock in Scottsdale and gushes about the golf vibe there and the daily tour player sightings.
Before some tantalizing videos of Casa de Campo and the LAAC television times, a few rapid fire questions for McDonough:
Index? "9.8, Boston Golf Club."
Last round of you golf played? "Whisper Rock."
Best golf course you've ever played? "Augusta National, with a "close second to Oakmont." But he says, "to be able to play Boston Golf Club all the time is a real treat."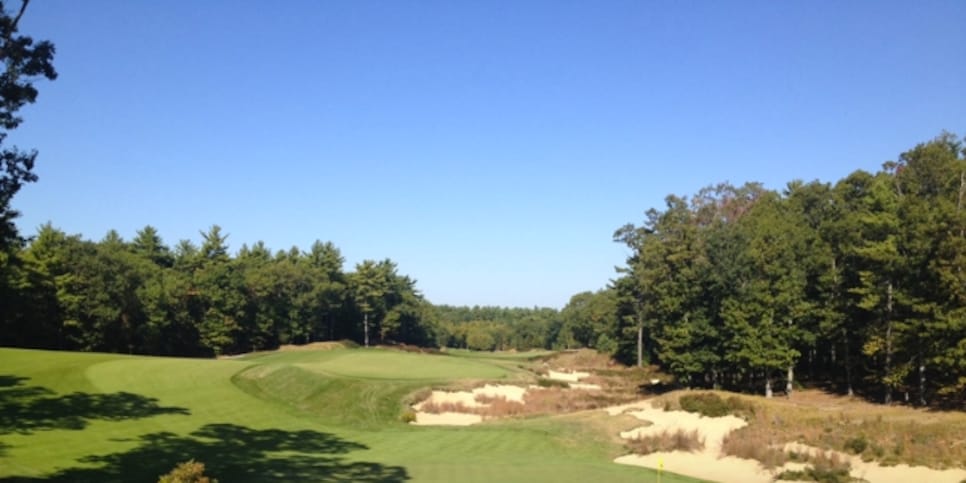 Most famous golf course you'd really like to play? "Cypress Point."
State of the game? "It seems great, especially since so many were stressed about Tiger's health. But it's not going out on a limb to say the game is in great hands with charismatic young stars like Jordan Spieth, Rory and Jason Day."
Favorite sport to broadcast? "College football."
Toughest sport to broadcast? "A really bad baseball game because of the time between pitches can be challenge. As can hockey on radio or golf on radio."
One thing you'd change about golf on television? "Would like to see leaderboards more often. Maybe because I've made friends with those who play but I'm invariably curious they are doing."
Your 2016 Latin American America Championship viewing times:
First Round ESPN2: Thursday, Jan. 14 – 2 pm ET
Second Round ESPN2: Friday, Jan. 15 – 2 pm ET
Third Round ESPNews: Saturday, Jan. 16 – Noon ET
Final Round ESPN2: Sunday, Jan. 17 – 11:30 am ET
Final Round Highlights ESPN2: Sunday, Jan. 17 – 5:30 pm ET
Pete Dye reading from his writings over the years about Casa de Campo:
Tony Weeg posted these drone shots from 2013 of the "Teeth of the Dog" course:
Allenby Returns To The Scene Of The Crime!
Something tells me we won't be seeing much dwelling on Robert Allenby's Taken 4 international news spectacle from last year. After all, a tourism-based economy doesn't want to hear stories of kidnapping, bloodied faces and homeless encampments when there is the Sony Open at Waialae Country Club.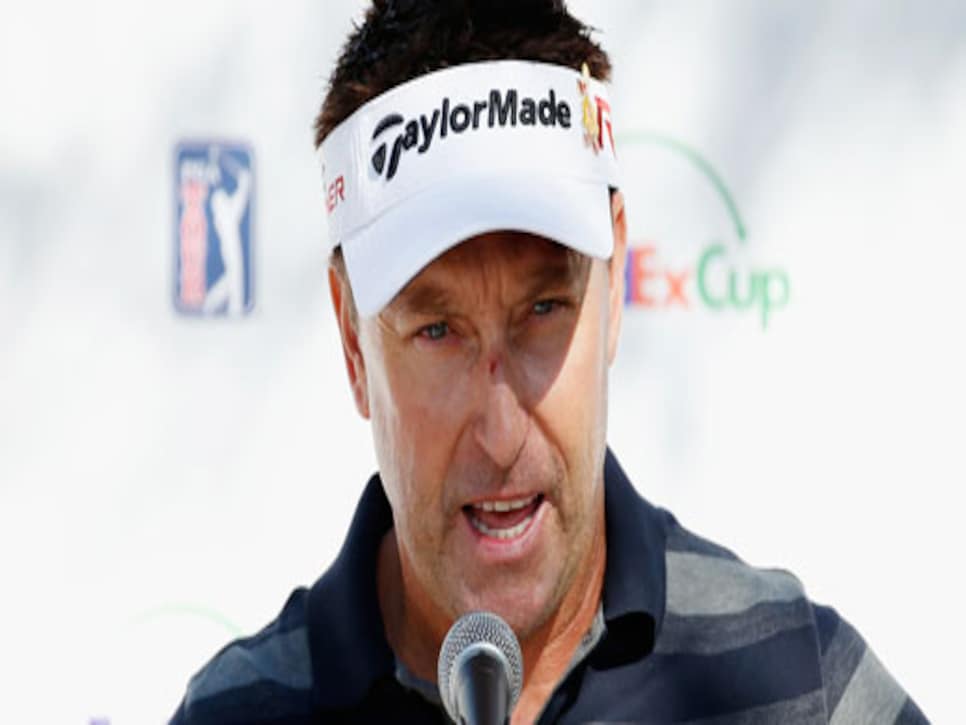 The field is headlined by Open Champion Zach Johnson along with a nice mix of veterans looking to rejuvenate their game, accented by some notable young guns making their 2016 debuts. (Full field here.) Jimmy Walker defends his title, with a Golf Channel re-air of his win set for 8 pm ET Tuesday night.
Golf Channel coverage begins Thursday to Saturday at 7 pm ET, with Sunday's final round starting an hour earlier.
While the Tin Cup file rests from too much use in 2015, Golf Channel wheels out an edited-for-families edition of the film Wednesday night at 8 P.M. ET and re-airing at 10 pm ET.
With almost as many mutings for obscenity as the Golden Globes, this sanitized version of the "slob" humor film (that's according to my Time Warner listing) is as family-friendly as you're going to get for this masterwork. So there is no better time than now to introduce the next generation to a masterpiece!