Takeaways
Max Homa looks poised to defend, a Presidents Cup forecast and Matt Kuchar resurfaces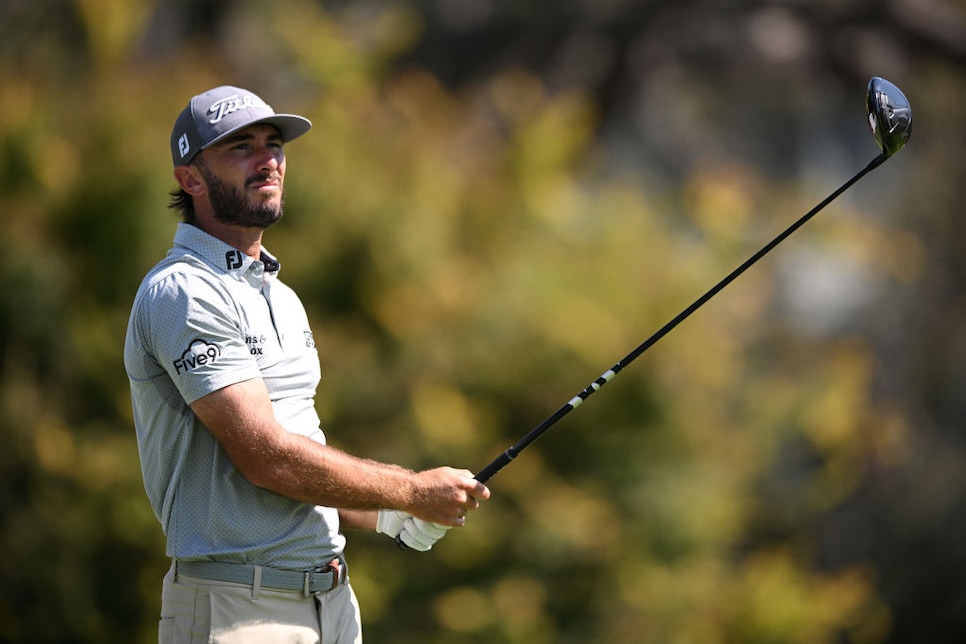 Max Homa is, so far, defending his Fortinet Championship, and he looks to be having a great time doing so. The 2021 champion is back in Napa, laughing his way to a share of the 36-hole lead at 12 under, alongside Danny Willett.
Playing in a comfortable grouping with Cameron Champ and fellow Cal Bear Michael Kim, Homa and his pals were chumming it up and down the fairways Friday afternoon on Silverado's North Course.
"I get along with Cameron really well, obviously get along with Michael really well," Homa said. "It was one of those fun, fun groups, fun couple days. As much as it is competition in golf or whatever, it's nice in between shots to talk and laugh a little bit.
"I noticed that I've played quite well at times when I've been in groups where I get along really well with the guys or talk a lot with them."
After a season-opening 65 on Thursday, Homa backed it up with a 67 on Friday. He started with a ho-hum par but then drained a 40-footer for birdie on the par-3 11th and it was on. Another birdie at the 12th put him at nine under for the tournament.
Homa reached the par-5 16th in two before burying a 15-foot eagle. It was a surgical opening nine for the four-time PGA Tour winner, who credits the state of his game—including the several tight wedges—to hard work with his coach, Mark Blackburn.
"Yeah, Mark changed my technique," Homa said. "I didn't launch it low enough so it made my dispersion on accuracy a little bit off and it makes getting the number a bit harder, not as much spin when it goes that high, so change in technique. And that's just my favorite thing to practice now."
A successful title defense is the goal, of course, but Homa isn't doing anything out of the ordinary to force the issue. He's familiar with the course, one that he's said, on more than one occasion, fits his eye.
"I just go wherever my wife tells me," he said. "I guess I've kept that the same."
There will be a bit of familiarity for Homa next week, as well. He'll make his first Team USA appearance ias a pro in the Presidents Cup at Quail Hollow, the site of his first PGA Tour victory back in 2019. The familiarity is nice, sure, but with this form, he could probably play anywhere and feel comfortable.
The same probably cannot be said for the Internationals. Four players from the squad were in Napa for a tune up, but two of them will be heading to North Carolina a bit early as Corey Conners and Cam Davis both missed the two-under cut line. That's not exactly an encouraging sign for captain Trevor Immelman and the International team, who already enter the match as massive underdogs against what Immelman called on the Thursday broadcast, "maybe the best American team ever assembled."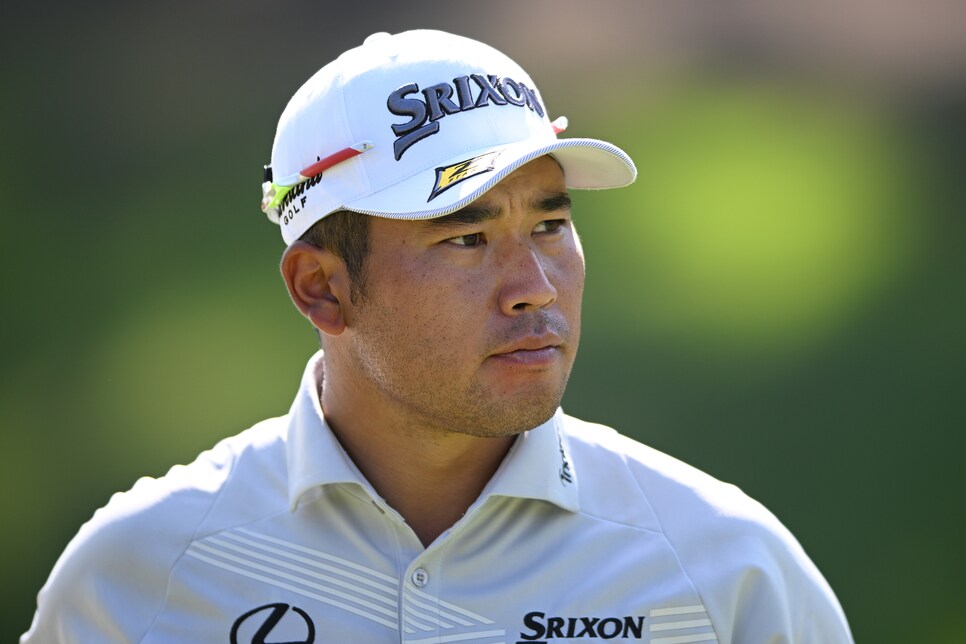 Homa won't be able to single handedly defeat the Internationals, but there's a stark contrast between his form—as the lone Team USA member in this field—and that of the Internationals. Hideki Matsuyama and Taylor Pendrith made the cut, both at three under, nine off Homa's lead.
He did close with this birdie, though, so that was pretty cool.
A Matt Kuchar resurgance?
The man who clinched the winning half-point for the U.S. in the last Presidents Cup is also lurking near the top of the leaderboard. A second straight 68 put Matt Kuchar in a tie for fifth at eight under, four behind Homa.
While many others have done their scoring on the back nine this week, Kuchar has owned the front side, gaining 2.65 and 2.98 strokes on the field on Thursday and Friday, respectively. He eagled the par-5 fifth Friday to put a cap on his scoring for the day.
"That's a really tricky driving hole. It sets up pretty well for the fade that I play. Able to find kind of almost the fairway," Kuchar said. "It turned so hard to the right, I was just in the first cut. Even from a good drive in the middle of the fairway yesterday, I had to weave it through some trees and hugged the left side. Again, same kind of shot today, was able to weave it through some trees and just turned out beautifully. It came off good. It thankfully came through a little corridor of trees and then up on the green to about 12, 15 feet and always fun seeing eagle putts go in."
Hitting the ball to 12 feet from 215 yards away is a decent way to gain strokes on the field, something Kuchar has been doing in approaching the greens better than all but two people in the field this week.
Kuchar hasn't won since the 2019 Sony Open in Hawaii. A season-opening win would be a heck of the way to kick off his 2022-23 campaign.