The Loop
Former USGA President, Masters' competition committee chair Will Nicholson Jr. has died
Will Nicholson Jr., a former USGA president, an Augusta National member and a former chairman of the Masters' competition committee, died on Saturday. He was 87.
A native of Denver and the son of a former Denver mayor, Nicholson was on the USGA Executive Committee for 11 years and was elected president of the USGA in 1980. Previously he was chairman of the Rules of Golf Committee for the organization.
"Will was the consummate volunteer," USGA president Diana Murphy said at the USGA's website. "He was a gentle gentleman and, at the same time, a firm enforcer of the Rules of Golf. He led the USGA with distinction and mentored generations of presidents, including myself."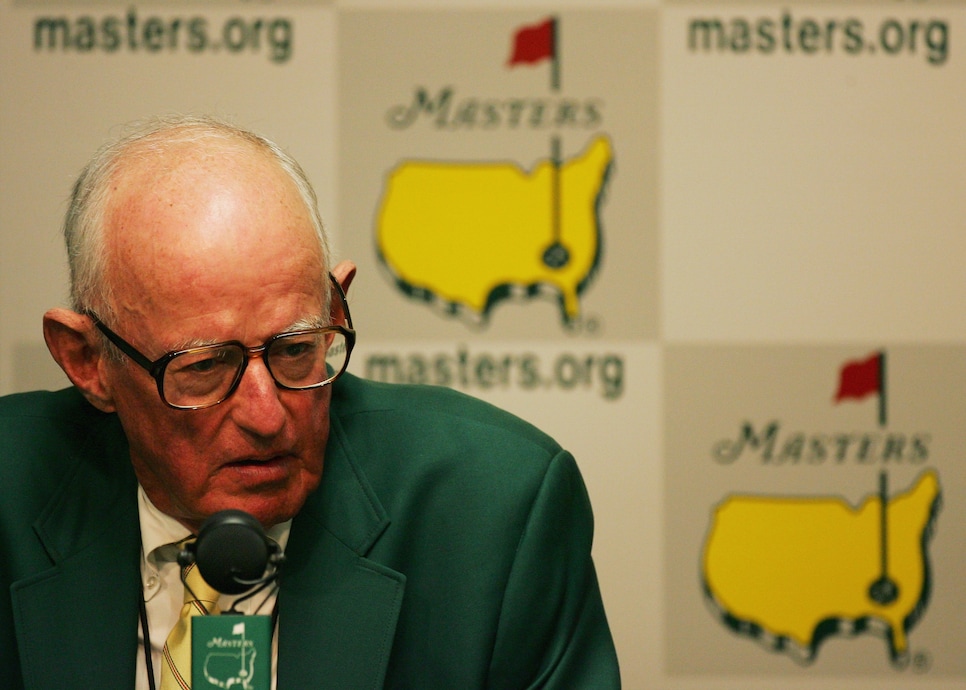 Nicholson, who was Chairman, CEO and President of Colorado National Bankshares, Inc., was the general chairman of the 1982 Curtis Cup Matches, a member of the Memorial Tournament's Captains Club, and captain of the 1984 U.S. World Amateur Golf Team.
Nicholson was a member of Denver Country Club and active in Colorado golf circles, including his chairing the newly-formed Colorado Golf Foundation in 2012. He was inducted into the Colorado Golf Hall of Fame in 1981 and into the Colorado Sports Hall of Fame in 2012.
Six months ago, he was honored as Colorado golf's Man of the Century at the Century of Golf Gala at The Broadmoor in Colorado Springs. "There's no individual who's done more for the game and for the CGA in the last 100 years than Will Nicholson. He's on the Mount Rushmore of golf in Colorado for sure," Colorado Golf Association Executive Director Ed Mate said.
Said Nicholson, "I learned early on in my life [that] if you have something you enjoy and are successful at, one of the obligations is to give back."
Services are pending, the Colorado Golf Associated noted on its website.