News
Former tour winner, Presidents Cup player to undergo spinal fusion surgery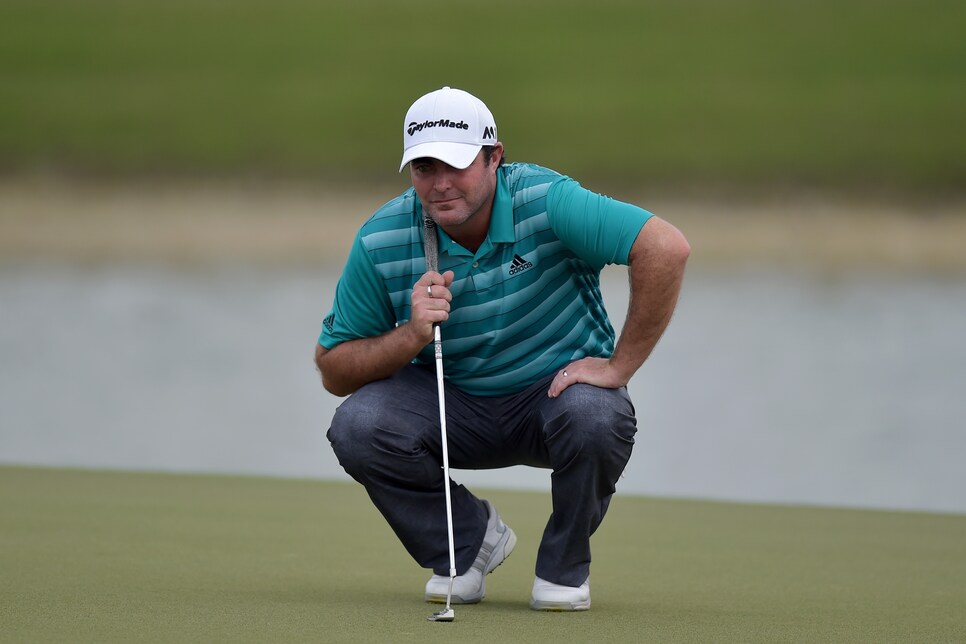 Steven Bowditch, a two-time winner on the PGA Tour and former Presidents Cup player, announced on Tuesday that he will undergo spinal fusion surgery, the same procedure Tiger Woods had last year.
"I spent much of the last two years dealing with lower back pain, leg numbness, sciatic pain, loss of control of my right side and tingling in my toes," Bowditch said in a statement. "I had exhausted everything I could think of to diagnose the source of my pain…several MRIs, multiple injections, chiropractic adjustments, physical therapy and massage. It would appear to calm down and then flair right back up as soon as I resumed golf activity.
"But over the last year, the pain has become a constant in my everyday activity with no relief."
Since appearing for the International squad at the 2015 Presidents Cup in South Korea, Bowditch's game has experienced a severe decline. He finished 179th on the FedEx Cup standings in 2016, and over the last two seasons made just two cuts in 35 events.
Bowditch said a moving X-ray revealed two stress fractures and spinal slippage, and doctors ultimately diagnosed Bowditch with Pars Defect and Spondylolysis.
"Fingers crossed, I will once again sit and sleep without any lower back pain," Bowditch said, "and ultimately be able to return to golf activity in late 2019."