Major Upset
This former Tour pro created a stir by entering his club championship, and then he lost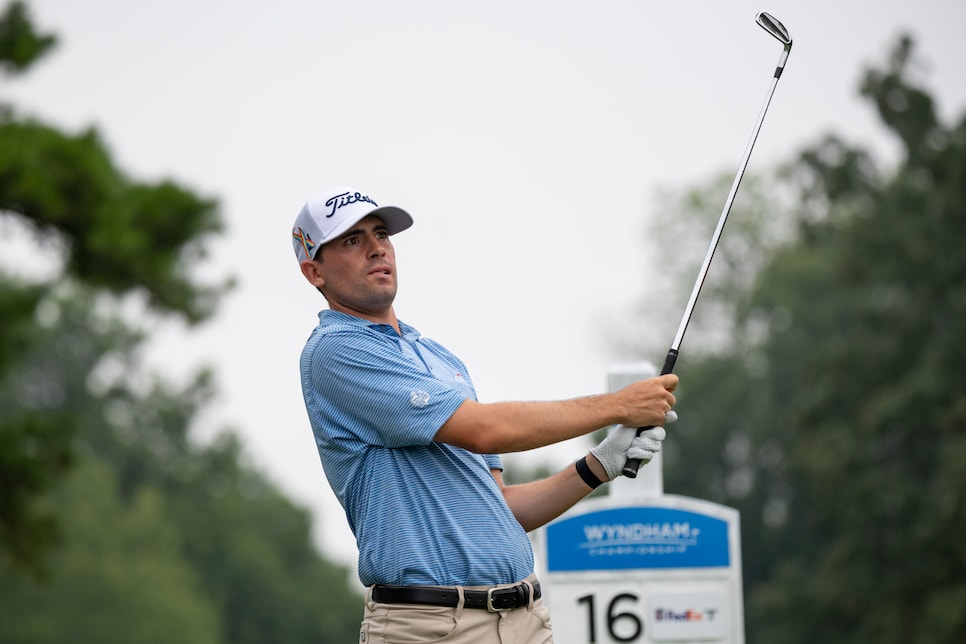 The club championship is a big deal at most places. But at Blue Hill C.C. outside Boston, it was such a big deal to Jake Shuman, a pro waiting on his amateur status being re-instated, that he entered to play despite still being a professional—and the results were, well, interesting.
A struggling tour pro who played the Mackenzie Tour and PGA Tour Latinoamerica, Shuman qualified to play in the 2020 Wyndham Championship and shot 74-70 (the same score as major winners Stewart Cink and Graeme McDowell and former world No. 1 Luke Donald, among others), to miss the cut by three shots. In other words, while Shuman might not have had much success as a professional golfer, he still has serious game.
The stir started when Shuman, according to NewEngland.golf, entered the event. The author of the piece at NewEngland.golf, Tommy Gorman, writes that he's also a member at Blue Hill and quotes anonymous fellow members miffed about Shuman's decision to play in the event. [Author's note: After this article was published, a few Blue Hill members reached out disputing this account of the sentiment of the club's members, saying Mr. Shuman's participation in the event was not a source of controversy and many in the field, in fact, were looking forward to testing their game against such a talented player.]
The stakes for the Blue Hill Club Championship were far less than a tour event: the trophy and $400 in shop credit. But hey, you never know when you need a few more golf shirts and the Blue Hill shield-like logo is kind of cool. The golf committee, which included the golf pro and general manager, voted to allow him to play (which is allowable under USGA rules).
After an 18-hole qualifier and four matches, Shuman found himself in the final against Ben Kelly, a +1.9 Index who coaches golf at Milton High School (Shuman, by the way, carries a +4.4 Index according to the USGA GHIN system) in a real-life version of Joes versus Pros.
Kelly played lights out and won the match 2 up, shooting 67 in the process. After the match Kelly received hearty congratulations from dozens of members delighted with the upset.
According to NewEngland.golf, Shuman had this explanation for entering. "I entered the tournament because I like to play tournament golf, I know the course well having played here for 20 years and checked with the USGA about eligibility. There have been other club championships where pros have competed. No one says anything when Phil Mickelson plays in a club championship at one of his courses. I was approved to play by the golf committee. It's not the outcome I wanted, but Ben played an incredible round of golf today to win."