The Loop
Former tennis star Mardy Fish now pursuing golf, U.S. Open
Three years ago, Mardy Fish was the seventh-ranked tennis player in the world and the top-ranked American, but at 32, his tennis career apparently has given way to his pursuit of golf.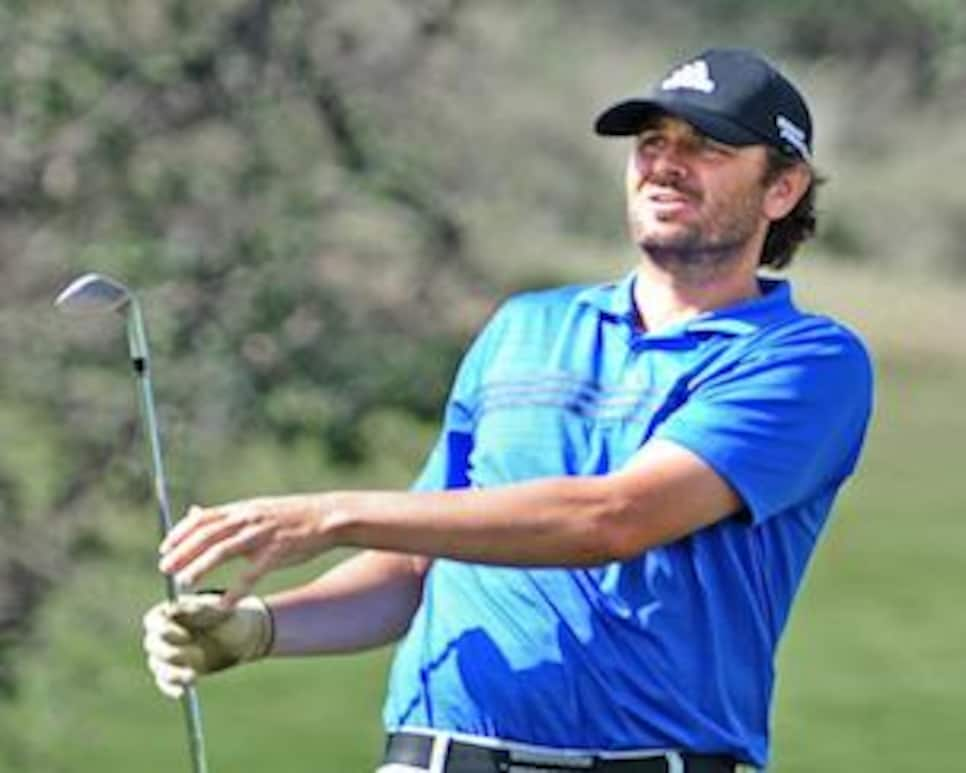 Fish, a member of Bel-Air Country Club in Los Angeles, shot a one-over par 73 at the TPC Valencia outside Los Angeles in a U.S. Open local qualifier earlier this week and is the first alternate.
"Does anyone know what it means to be a first alternate in US Open local qualifying??? Cause I definitely don't. Haha," he wrote on Twitter, presumably in jest.
Fish birdied the first hole of a five-man playoff for the first alternate spot.
"I'm a competitive guy," Fish told the USGA. "I take it seriously. It's frustrating. I was two-under through 14 and came in with a couple of bogeys. In tennis, you either win or you lose, and out here it's like you feel like you lose. But you don't really lose."
An accelerated heart rate and ensuing issues resulted in Fish stepping away from tennis last year. Last fall, he turned to golf, playing in two All-American Gateway Tour events, missing the cut in both. In the run-up to the Open local qualifier, he played in a Golden State Tour event, the La Quinta Dunes Shootout, and tied for fifth in a field of 19.
Fish, who won six ATP Tour singles titles, has a 0.6 handicap index. He plays golf left-handed, though he was a right-handed tennis player. He is trying to join Ellsworth Vines and Frank Conner as the only players to compete in the U.S. Open in both golf and tennis.