The Loop
Former Seahawk confirms that teammates "began questioning" Pete Carroll after infamous Super Bowl loss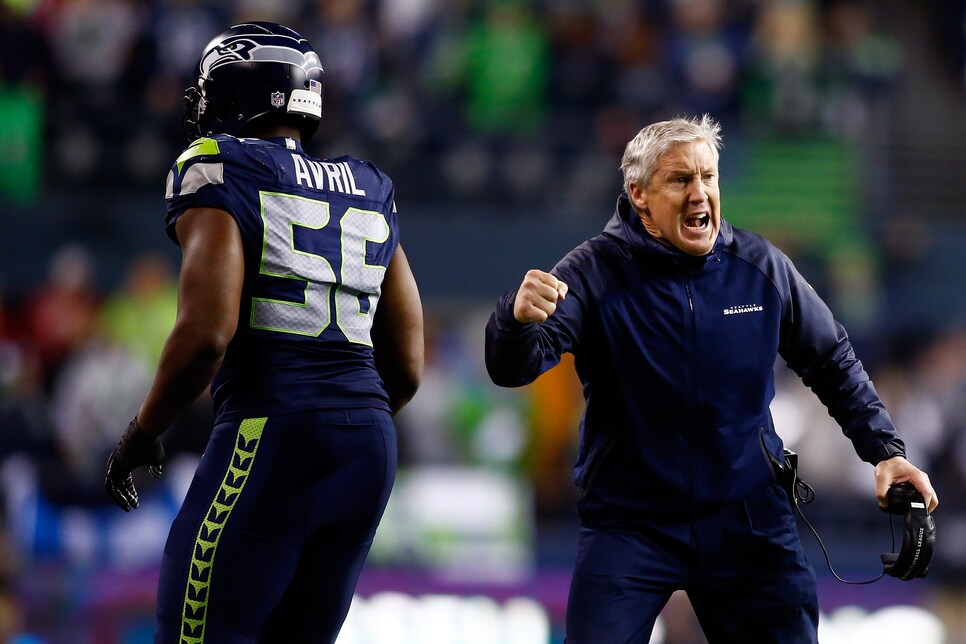 After dominating the Denver Broncos 43-8 in Super Bowl XLVIII, the Seattle Seahawks had all the makings of the next NFL dynasty. Then they got down to the Patriots' one-yard line in the following year's Super Bowl with a chance to go back-to-back and Pete Carroll made the worst call in NFL history:
Watching it again, it's fair to upgrade it to the worst call in sports history. It's still dumbfounding every time you run it back.
Since then, Seattle has made two NFC Divisional playoff games, but the team has never really been the same. This past season felt like the end for the once dominant NFC West squad, as the Seahawks went 9-7 and missed the postseason for the first time since 2011. Prior to last year, rumors of players like Richard Sherman questioning Carroll began to leak, most notably in this Seth Wickersham epic on ESPN.com last May. Like any NFL team would, Seattle did its best to downplay the whole situation, but it sounds like Cliff Avril confirmed what we were all thinking on a podcast this past Thursday.
Avril, who played defensive end for the Seahawks from 2013 to 2017, said on a podcast with NFL Network that teammates "began questioning" Carroll after that infamous call that cost them Super Bowl XLIX. He also added he thought the Seahawks could have won at least another Super Bowl in the following years had things gone differently against New England. Here's more of what Avril had to say, according to ESPN.com:
"I do think the team would have bought in more to what Coach Carroll was saying," Avril said, "instead of going the opposite way of, 'Hey, this is what we thought the foundation of the team was.' That's not what happened in that particular play.
"So I think guys started questioning him more, more so than actually following his lead if we would have won that Super Bowl."
Tough look for Carroll, who has already done his best to fend off two of his now-released critics. Looks like he's not quite done yet, because we're sure Avril's comments will come up in his next conversation with the media.