The Loop
Former Ryder Cupper David Howell hits shirtless shot out of a water hazard
While golf fans eagerly await the start of the first PGA Tour event of 2016 on Thursday, there's already been a wild start to the year on the European Tour. This is former Ryder Cupper David Howell going shirtless to hit a shot on the 10th hole during the first round of the BMW South African Open. Yes, shirtless.
Howell made a bogey on the hole, but followed that up with four birdies on his next five holes. He is currently T-33 after an opening 71.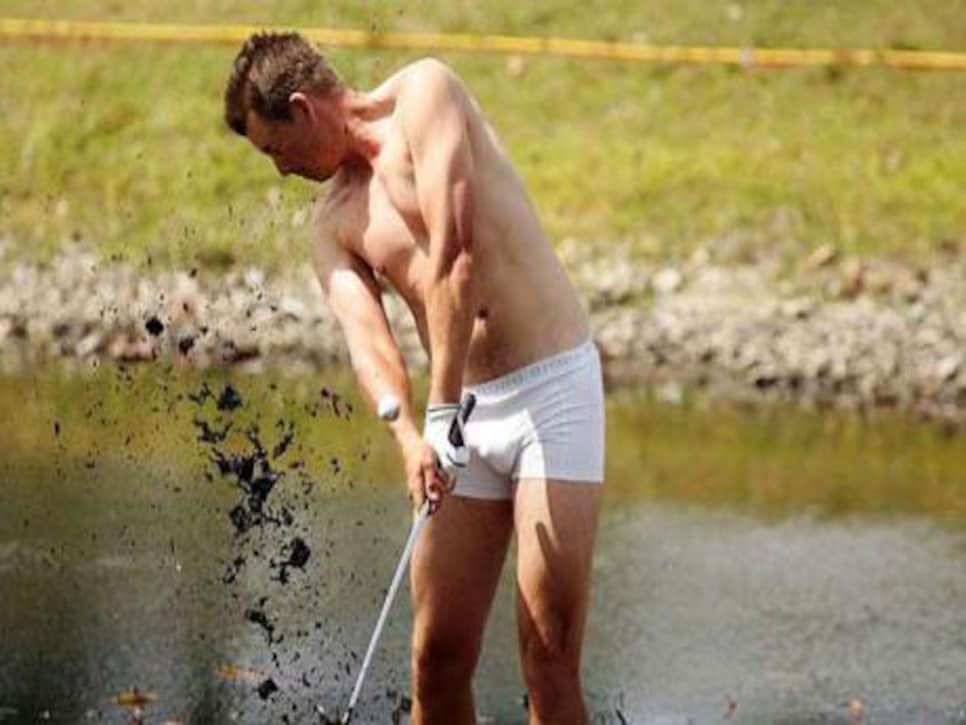 Like Stenson, Howell showed off a pretty impressive physique (especially when you consider we just got past the gluttonous holiday season). Unlike Stenson, Howell kept his pants on. Thanks, David.