The Loop
Former NBC Sports head challenges 'every single player' to play Arnold Palmer Invitational 'or else...'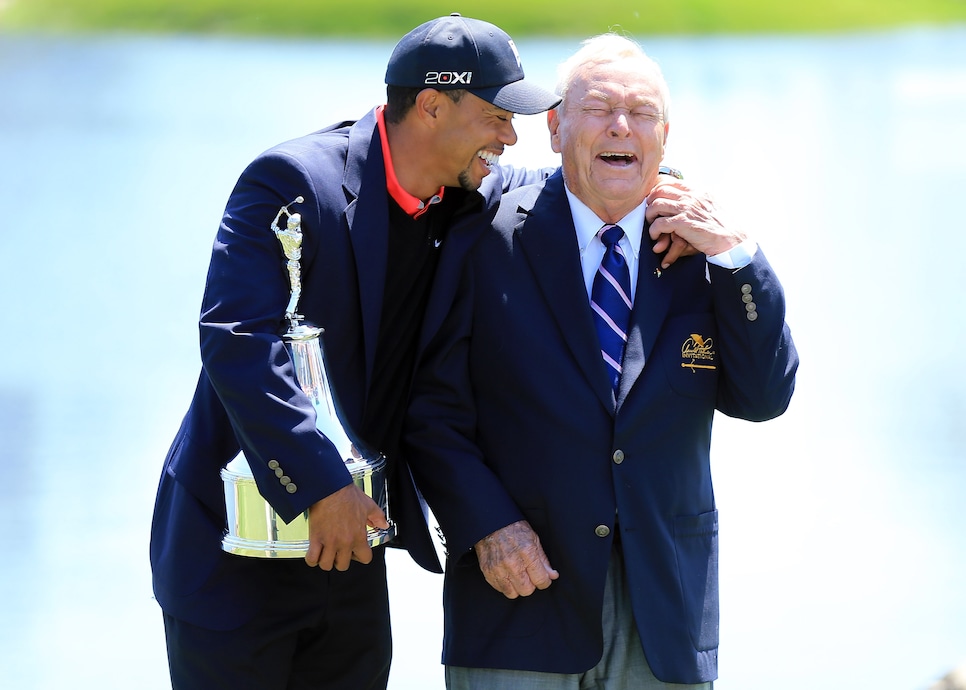 The Arnold Palmer Invitational was exceedingly important to Palmer, obviously, and by extension to PGA Tour players, but will it be same in the aftermath of his passing?
Dick Ebersol, former chairman of NBC Sports and a friend of Palmer's, raised the issue on Golf Channel on Monday morning, and pointedly challenged the players to keep the Arnold Palmer Invitational on their schedules and not allow the stature of the tournament to diminish.
"I keep trying to think of what would matter to Arnold the most in his passing," Ebersol said. "And I'm not sure this would be at the absolute top of his list but it would be in his top two or three. A lot of other golf tournaments have never quite been the same when the pioneer for whom they were named had passed from the scene, be it Bob Hope, who probably more than any other entertainer did more for golf, be it Byron Nelson, one of the most revered players in the history of the game. The Nelson isn't the same.
"Because Arnold's bond to these players knew no limits of age, I hope all these young players are all Rickie Fowlers, and when it comes time this November and December to fill out your cards where you're going to play [next] year that every single one of them writes down Bay Hill.
"And I hope they do it for years to come. But if nothing else, every single one of them should line up to be at Bay Hill this year, to show that their love, their respect, does not pass with the mortal passing, because Arnold's legacy to the game of golf will live forever. And they've got to hold up that banner this March in Orlando or else it's a really, really sad reflection on all of them."