The Loop
Former drug czar Dick Pound 'has pointed an accusing finger at golf'
Stories of interest you might have missed…
The man who helped highlight the issues of doping and corruption in Russian athletics, Dick Pound, has pointed an accusing finger at golf, and claimed that drugs cheats are rife in all sports," the Scotsman's Moira Gordon writes. In the story, Pound recalls suggesting to PGA Tour Commissioner Tim Finchem that players out the drug cheats among them. "He said: 'Ah, but if I do that then they are all going to think my guys are just like those baseball players and football players and I don't want that,' Pound said." Pound also said to look at how players' bodies change and the injuries that follow. "There's a problem there," he said.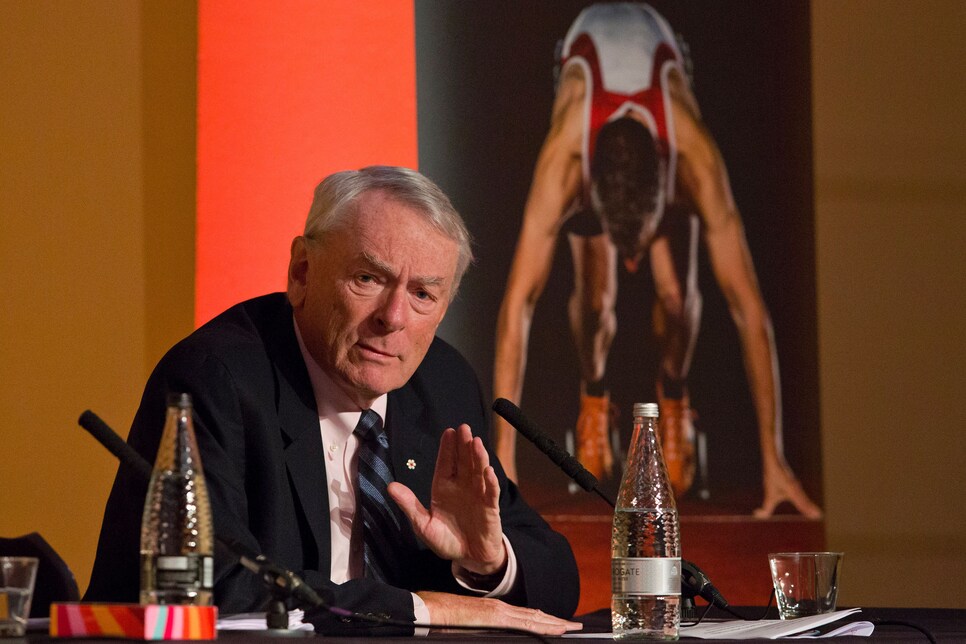 Anya Alvarez, a former LPGA player from Gallup, N.M., was sexually abused as a girl, at a golf course at which her father was the head pro. It went on for six months, she said in this first person account she wrote for Vice Sports as part of Sexual Abuse Awareness Month. "My relationship with golf was never same," she writes. "For an interlude, it lost its pureness and became a place where I vented my anger rather than expressing my joy. Throughout my junior and then my college career at the University of Washington, I would often cry on the course, and was known for my temper. I never understood the source of my anger because deep down I knew I loved golf and often felt guilt for treating the game as my enemy…even when I qualified for the LPGA, I felt that I could never love the game the way that I once did as a child."
"When we spoke about the opposition of high profile golfers such as Scott to golf in the Games, [former European Ryder Cup captain Paul McGinley] pulled out his phone to call up a piece he had written for a media outlet. 'No matter how successful a golfer may be and how many majors he may have won, the majority in the world's population could not name golf's four majors. But they know what a gold medal at the Olympics stands for,' McGinley read." Brian Keogh of the Irish Golf Desk with this story on McGinley's response to golfers who are choosing not to participate in the Olympics.