The Loop
Former Auburn football coach still thrilled that Tigers were Golf Digest's mythical national champions
Former Auburn football coach Tommy Tuberville coached the Tigers to an undefeated season in 2004, yet were denied the national championship.
The University of Southern California opened the 2004 football season ranked No. 1, went undefeated and was declared the national champion, to Tuberville's chagrin. Auburn was ranked No. 2.
"I've got a subscription to Golf Digest, and I'm going to write them and see if they'll make us No. 1," Tuberville said at the time. "That would mean as much as anyone else."
Golf Digest complied and sent him this mock cover: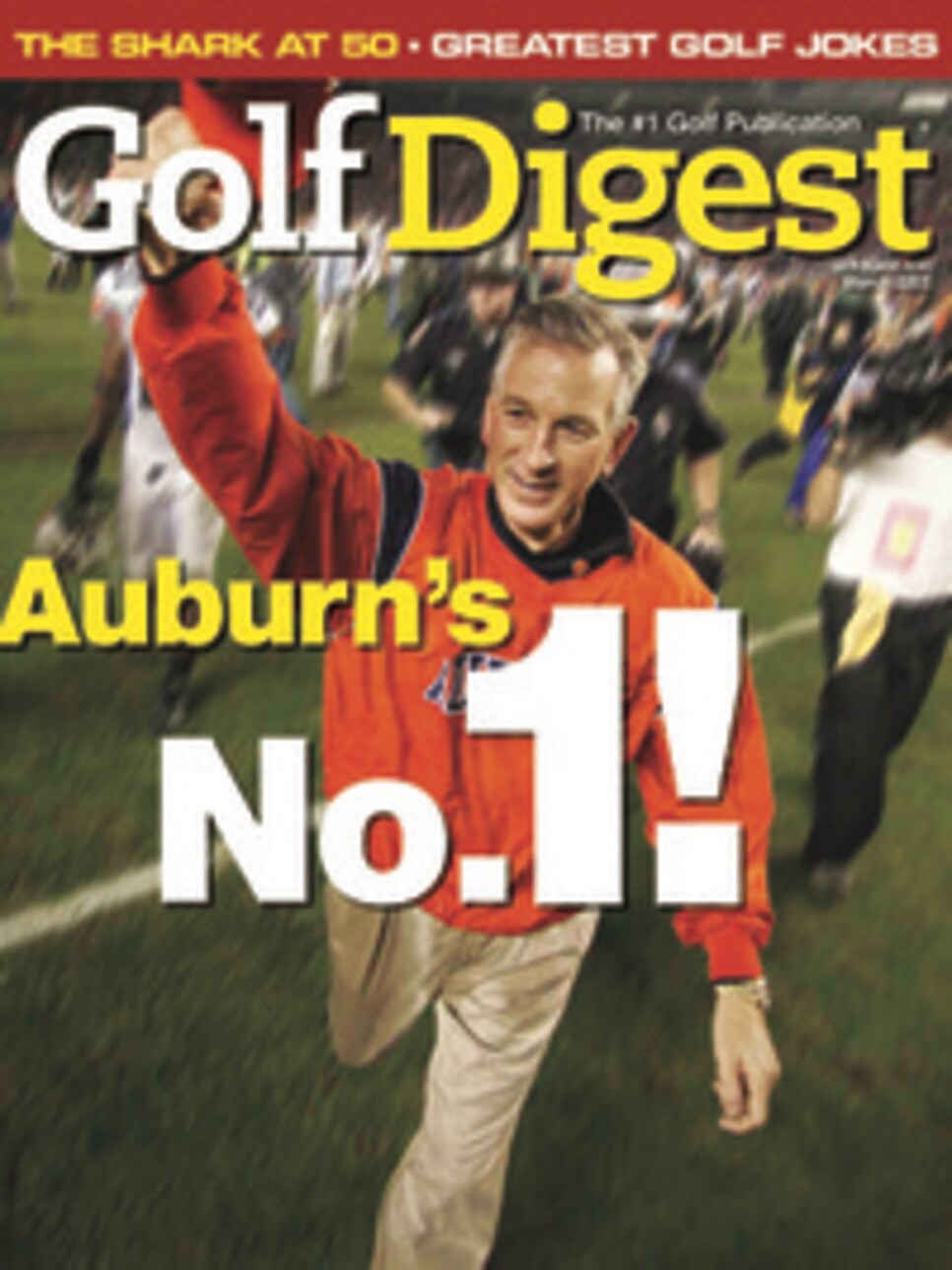 "For Tommy Tuberville, it's been the gift that's kept on giving.
"Not to mention an unconventional, albeit unofficial, recognition of the national championship that could have been.
"After undefeated Auburn's 16-13 victory over Virginia Tech in the 2005 Sugar Bowl, Tuberville, then the coach of the Tigers, joked that he hoped someone would recognize his team as national champions — maybe even Golf Digest.
"Sure enough, not only did the magazine put Tuberville on its next cover with the headline 'Auburn's No. 1!', it awarded him a lifetime subscription. A dozen years later, he's still getting it.
"That's something I'll always cherish," said Tuberville."
To reiterate, it was a mock cover that Golf Digest sent to Tuberville. Nonetheless, Tuberville had it framed and it hung his office wall through the years.
Incidentally, Tuberville, who recently resigned as head coach at the University of Cincinnati, carries an 11.6 handicap index at Coldstream Country Club in Cincinnati.