The Loop
Former amateur star's pro aspirations take hit with car accident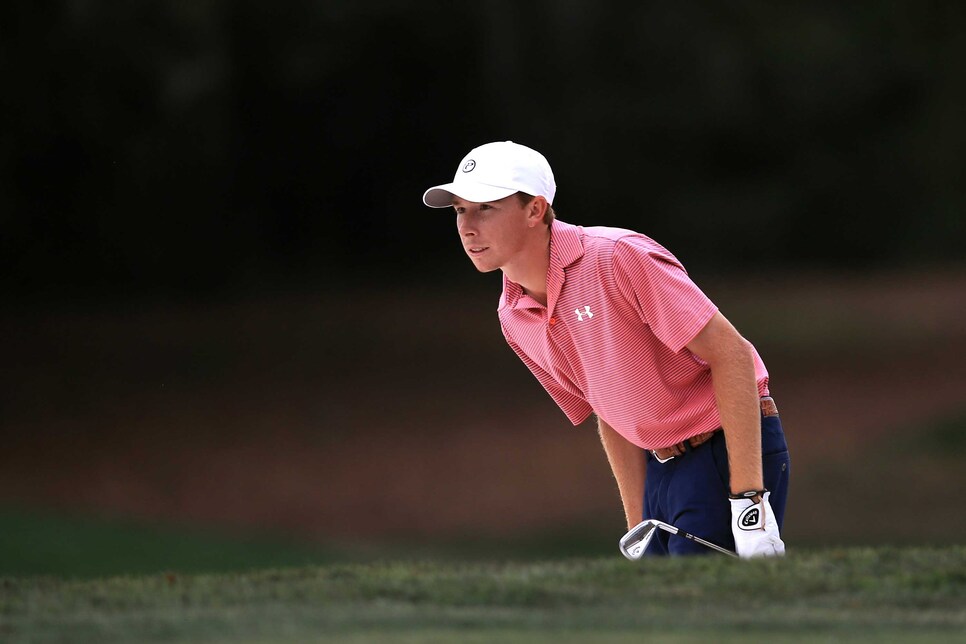 In March, the University of Georgia's Lee McCoy finished fourth at the PGA Tour's Valspar Championship. McCoy was a distinguished amateur, making the 2015 Walker Cup and earning All-American honors, but his performance circled the 22 year old as an incoming college player -- along with the likes of Jon Rahm and Bryson DeChambeau -- that could make an immediate impact on tour. Sadly, as 2016 comes to a close, that notion is far from reality for McCoy, who missed his first eight cuts as a professional. The immediate future will be just as ominous.
McCoy, who earned his first paycheck at the Shriners Hospitals for Children Open last week, was involved in a minor car crash on Monday. He was in South Florida for the second stage of Web.com Tour Q-School when his right wrist crunched into the steering wheel during the accident, on his way to Plantation Reserve Golf Club. His wrist was fractured in two places.
Though it won't require surgery, McCoy was told he'll be out six-to-eight weeks. He was forced to withdraw from Q-School, bringing ambiguity to next season. He'll be forced to play in Monday qualifiers, take sponsor exemptions, or head to the Mackenzie or Latinoamerica leagues for play.
"The sad part is you put in so much work for one thing," McCoy told Golf Channel's Ryan Lavner, "so it's disappointing to see it all end that way. There's going to be a lot of people who are disappointed after this week, but it's an easier pill to swallow playing bad golf instead of not even teeing it up."