The Loop
For Tiger, a major-less season won't make for a disastrous year
KIAWAH ISLAND, S.C. -- Five years ago, on the eve of the 2007 PGA Championship at Southern Hills, Tiger Woods spoke of his quest to salvage a season that already included four wins, but to that point, no majors.
"You never want to be shut out," Woods said then, before going on to win his fourth PGA that week. "You never want to have a year where you don't win a major championship."
On Tuesday at the Ocean Course, Woods offered a similar statement -- "Not winning a major championship doesn't feel very good," he said -- but it was also quite different. Woods has won a PGA Tour-best three times this season. He has locked up a berth on the Ryder Cup team. If he were to fall short this week, making 2012 his fourth-straight season without a major, the year may well be framed as a disappointment by Woods and others. But even a player who values majors above all else acknowledges that argument can only go so far.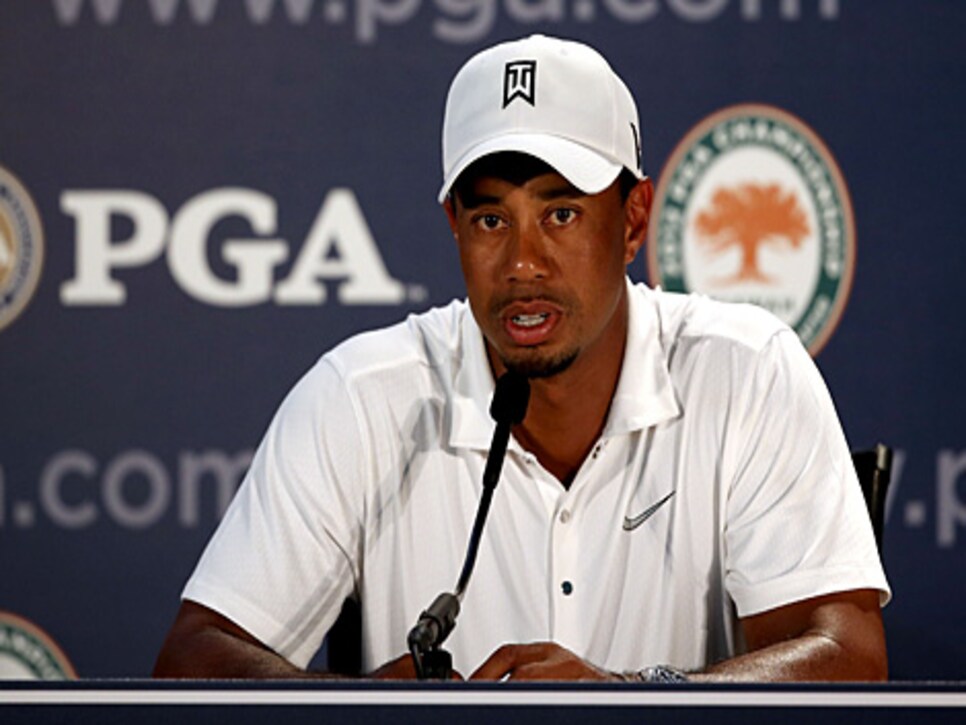 "I think I've progressed this year over my last couple years, and I'm very pleased with what I've done," Woods said. "This is the way I can hit the golf ball. This is the way I can play."
More so than the other three majors, it is the PGA Championship that has represented the arc of the last few eventful years for Woods. Start with that 2007 PGA, when Woods survived the brutal Tulsa heat to capture his 13th career major. Then things got weird. Woods missed the 2008 PGA because of reconstructive surgery to his knee. In 2009, he famously coughed up a 54-hole lead to Y.E. Yang.
At the 2010 PGA, where he was still reeling from scandal and headed toward a divorce later that month, Woods had his first range sessions with Sean Foley -- a public rendezvous that was golf's equivalent of Brad Pitt and Angelina Jolie first seen holding hands. Then last year, after missing the previous two majors because of a leg injury, Woods jumped off to a fast start on Thursday, dumped a ball in the water on the 15th hole, and went on to miss the cut. He wouldn't play on tour again for another two months.
Now comes this week at Kiawah, when Woods continues to be asked about his ability to catch Jack Nicklaus' record of 18 majors ("It's going to take a career," he said). Though still the betting favorite this week at 7 to 1, the more likely scenario is Woods will head into another winter having pulled no closer. And yet when compared to the PGAs of recent years, he'd still have reason to be encouraged.
"The last couple years my game was not where it's at right now," Woods said. "This year I've won three tournaments and, it's been a pretty good year. I've been in there with a chance to win a few more. It's totally different."