News
For those of you wondering where Johnny Miller is, don't fret, he'll be back soon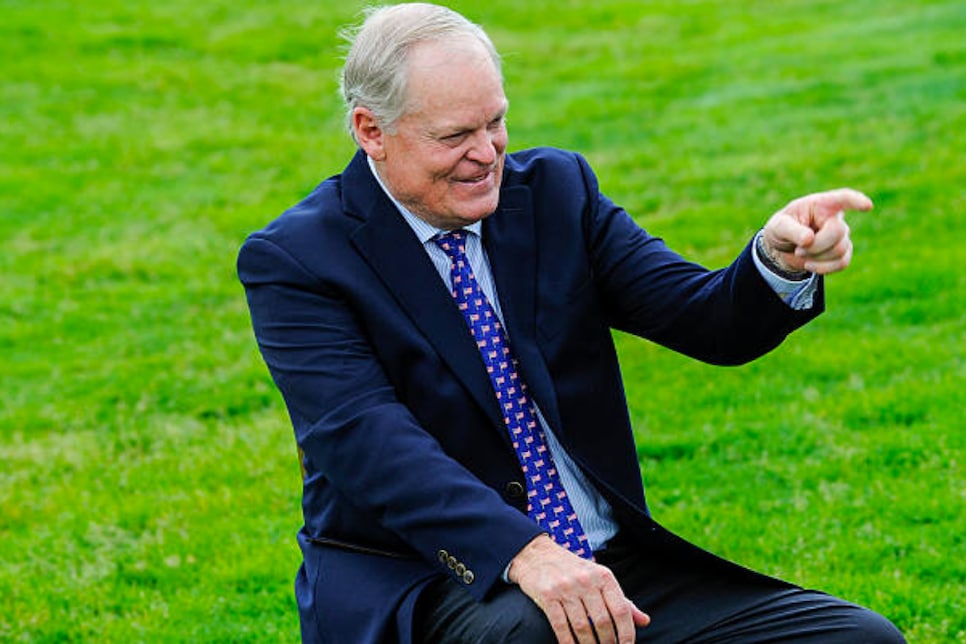 Johnny Miller was not in the 18th tower for NBC Sports, his chair alongside Dan Hicks being filled instead by Gary Koch. So there was no "chunk-and-run" talk for Woods' chip in on No. 9 and no talk about "green-light specials" as Tiger attacked Innisbrook's par 5s. Too bad.
But don't fret, there's a good reason for Miller's absence while Tigermania grabbed hold of the golf world again. Simply put, he was never supposed to be in Tampa this week.
Miller, who is in his 29th year working for NBC, has long kept a somewhat limited schedule. And the plan was always for him to begin his season in the booth at Bay Hill next week for the Arnold Palmer Invitational after skipping last week's WGC-Mexico Championship and this week's Valspar Championship. Also, Koch, with his Tampa ties, has traditionally held down the role as main analyst at Innisbrook.
Miller, who turns 71 next month, thought about retiring last year, specifically, with NBC broadcasting the Open Championship at Royal Birkdale, where he won the second of his two majors. However, shortly before that tournament, Miller re-upped with NBC Sports on a one-year extension that will take him to the end of 2018.
So we'll see—and more importantly, hear—Johnny soon. Good for us and good for him, because he's been missing a lot of entertaining golf these past two weeks.