The Loop
For now at least, Scott will look for answers on his own
CHASKA, Minn. -- Standing in a doorway of the clubhouse at Hazeltine National Golf Club, looking like he simply wanted to disappear, Adam Scott shook his head. He had just spent 161 strokes in the first two rounds of the PGA Championship, good for a 17-over par total and a new low in a 2009 season full of them, and now he was being asked if he thought an answer was right around the corner.
Off the mark so much recently, Scott was at least dead on here.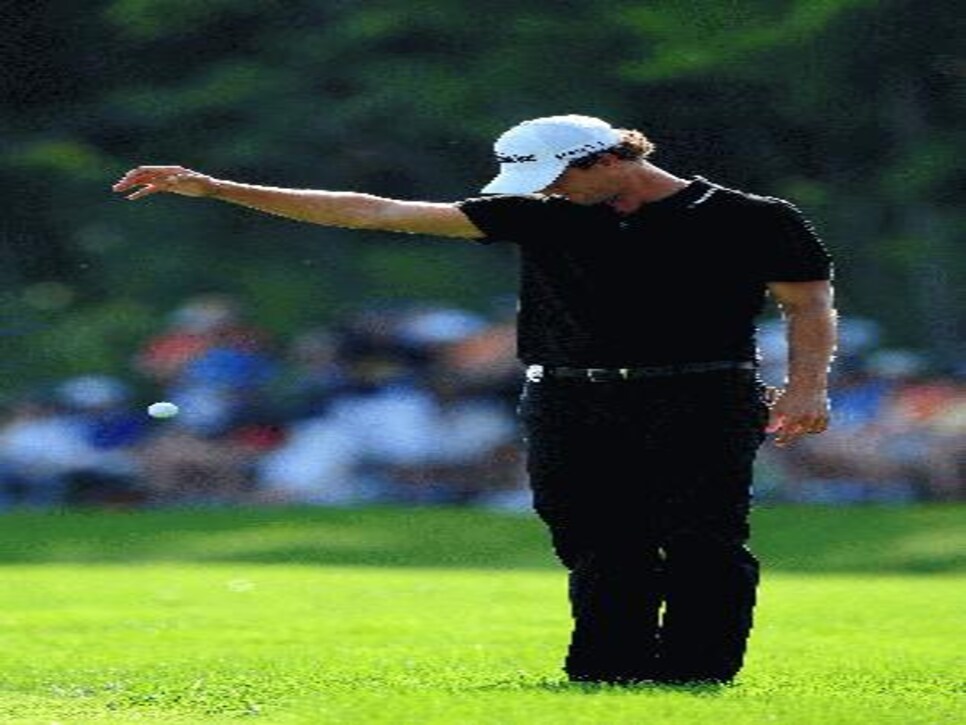 "No," Scott said after following up his opening 82 with a 79. "I'd be lying if I said I was (close). Clearly the scores don't indicate that. I used to be one of the most consistent players out here, I believe. I'm not close to that."
Questions abound for Scott in a season that has had him linked romantically to two high-profile women -- first actress Kate Hudson and now tennis player Ana Ivanovic -- and now missing nine of 16 cuts. About the only thing that is certain is that he needs some sort of change. Hence the decision by Scott and longtime instructor Butch Harmon to part ways, at least temporarily.
"We talked about it last week," Scott said. "It's nothing serious. we just decided to have some space for maybe a couple of months and we'll figure out how to move forward."
Whether it was Scott or Harmon who precipitated the break is unclear, but one could see how both could rationalize a change. On the fast track for superstardom following his win at the 2004 Players, Scott has struggled most of the year with his ball-striking, and is now adrift on the greens. Asked if he was planning on working with anyone else in the meantime, Scott said no.
And this weekend, once again, he won't be working at all.