The Loop
For Mickelson and Bradley, the needle is their 15th club
SCOTTSDALE, Ariz. -- Phil Mickelson is obviously proud that his off-season workout regimen has given him greater clubhead and ball speed and more ammunition with which to needle his friends.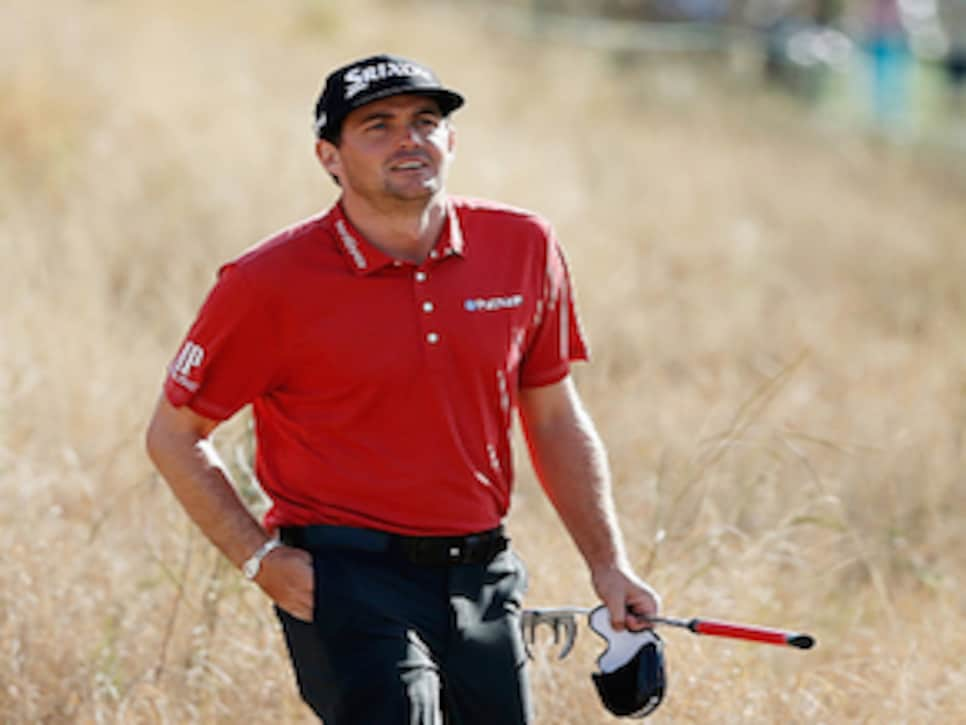 On Wednesday, his friend and Ryder Cup Cup partner Keegan Bradley played just in front of Mickelson in the Waste Management Phoenix Open pro-am and said this about a particular encounter:
"When I outdrove [Mickelson] today by 30 yards [on the 14th hole], I left him a note in the fairway, letting him know the senior tees are not that far off, don't get too worked up about it."
Bradley also said to ask Mickelson about it. Mickelson's response:
"Last week we had an event at the Madison Club [in Indio, Calif.], a fun fundraiser. Keegan and I had a long-drive contest. I flew it by him 25 yards. I have gotten a lot more speed in the offseason. That really bothered him.
"So the 14th hole [at the TPC Scottsdale] is a dogleg right to left. I guess he really hammered one. I had not played the hole before. I just hit a little stock cut just to comfortably put it out there. He was 11 yards by me. If that's what it takes to stroke his ego, then that's what it takes. Had I known that he was going to make a big deal about it, I would have swung a fraction harder and put it past him."