The Loop
For McIlroy, the next day is the hard part
AUGUSTA, Ga. -- We've been here before. Just nine months ago, Rory McIlroy spread-eagled the field in the first round of the Open Championship at St. Andrews. His nine-under par 63 that day was at least two shots better than anyone else managed at the Home of Golf.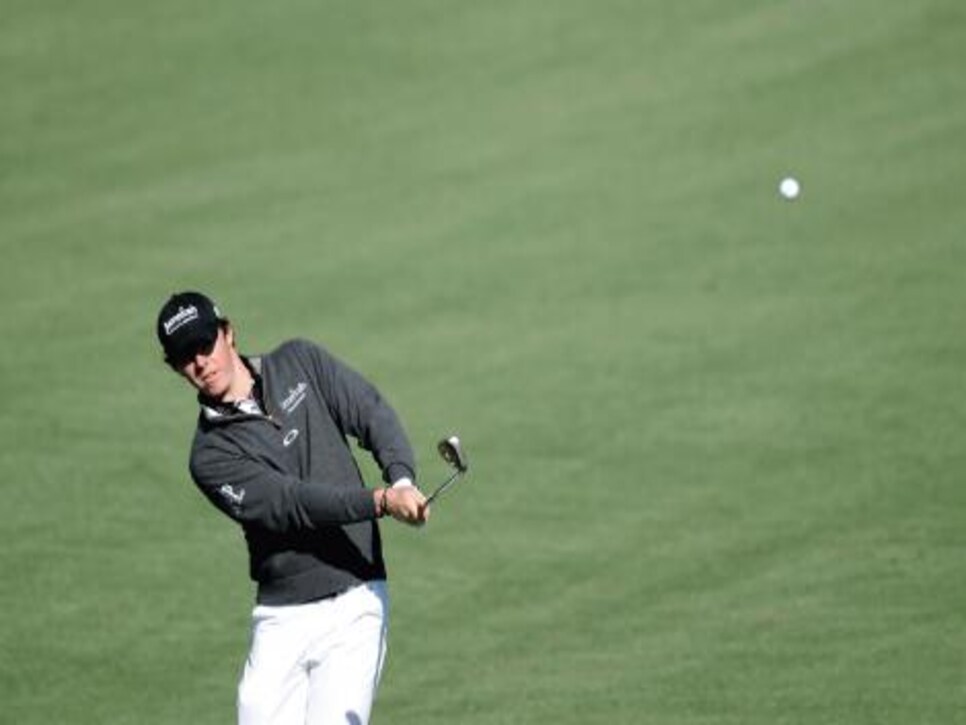 Now, the numbers are different but the feel is the same. More than halfway through the opening day of the 75th Masters, the 21-year old Northern Irishman's seven-under par 65 again has him looking down on the rest from the top of a major championship leader-board.
The obvious question now, of course, is whether or not the precociously talented youngster can follow through on his first-ever round below 70 at Augusta National. Last July, lest we forget, his second round -- admittedly amidst a wind strong enough to halt play for more than an hour -- was a spectacular and soul-destroying 17 shots higher than his first.
"I think that experience will be a massive help to me," said McIlroy. "Obviously at the time I was very disappointed to come off the course with an 80. But it was a very valuable lesson in my development as a golfer. Tonight I'll be thinking about how I can do things better than I did at St. Andrews.
"If I do find myself in a bit of trouble, I'm going to have to stick in there and grind it out."
Which is exactly the public advice McIlroy recently received from his close friend and compatriot, U.S. Open champion Graeme McDowell, following an embarrassing 8 and 7 defeat at the hands of Ben Crane in the Accenture World Match Play Championship.
Still, one who thinks McIlroy is maturing nicely -- with a bit of help from his friends -- is his agent, Andrew "Chubby" Chandler of International Sports Management.
"Whether either of them realize it or not, Lee Westwood has taken over as Rory's mentor over the last few months," says Chandler. "I've noticed that Lee is more often than not the first person Rory goes to when he needs advice."
Westwood, of course, was second in the Masters behind Phil Mickelson last year. Whether or not his guidance will help his young pal to go one better remains to be seen. Right now though, the signs are all good.
"I'm still relatively inexperienced but I feel as if I'm a pretty quick learner," said McIlroy in the wake of his seven-birdie, no-bogey opening salvo.
The next three days will tell us much about just how quick is quick.