The Loop
For Martin, same venue, but a different landscape
SAN FRANCISCO -- There was a time several years ago, when Casey Martin was off the PGA Tour but still kicking around as a professional golfer, that a change in careers was inevitable. When an opportunity arrived for him to coach the golf team at the University of Oregon, Martin's father had his doubts.
"I didn't know if that was going to maximize all that he had," Martin's father, King, said Monday at the Olympic Club. "But as I look back at it, and I can see what his life experiences have been and how it has played out with young kids and the passion he has for that, I realize it really has been the right thing. It's not about some high-paying job but more about impacting people's lives."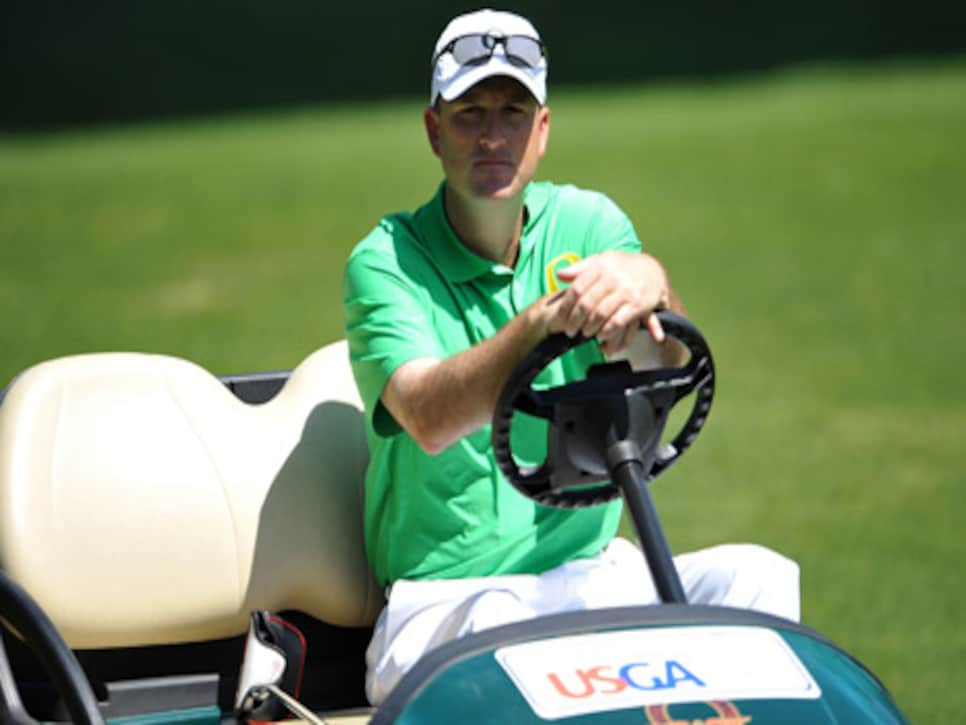 Few figures in golf have made an impact like Martin, in part for who he is, but also for what he represents. Fourteen years ago he was a reluctant controversial figure at the Olympic Club. Martin successfully petitioned for his right to ride in a golf cart because of a debilitating circulatory disorder in his right leg and finished a respectable T-23. Now he's back as another kind of longshot -- a 40-year-old golf coach who plays most of his competitive golf in hit-and-giggle scrambles yet survived two rounds of qualifers to make it back to the Open.
"I guess that's how you prep for a U.S. Open," Martin said with a laugh. "You play golf courses from about 6,200 yards in a scramble."
The Martin who qualified for the 1998 Open had an intriguing backstory. He was a former teammate of Tiger Woods' at Stanford who had recently won on the Nationwide Tour. But most notably, he was in the rare position of being both disabled AND an elite athlete. Now he's a guy who practices often but rarely plays, and who speaks freely about the failings of his competitive career. As he put it, it wasn't so much about the painful condition of his leg as it was the painful realities of golf.__
"My career kind of plateaued and then went the other way. And so I ended up coaching," he said. "Looking back I would have hoped my career would have gone a different way...But I didn't have a real long-term vision of professional golf. I thought it would be a pretty short window. And so here I am 40, even though I'm not playing for a living I'm still playing, and so I'm grateful for that."
And for one week at least, Martin* is* playing for a check.The odds aren't great given that until the Open qualifier, he hadn't played a tournament round in half a dozen years. But that qualifier proved he can summon great golf on occasion. This was a guy, remember, who could win money off Woods in college -- and who still has the photocopied check to prove it. The plan was for them to play together on Tuesday, and Martin was hoping to end up on the right side of the bet again.
"The word on the street is that he doesn't like to get that wallet out," Martin said. "At least that's what I've been told. But I'm going to give it my best tomorrow to get in there."