The Loop
For Kim, a small shot of redemption
SAN FRANCISCO --  When Fred Couples playfully wrapped Anthony Kim in an embrace after Kim and Jim Furyk prevailed in their afternoon four-ball, it was easy to dismiss it as just an excited captain savoring a crucial point.
That was part of it. But given the events of the previous 24 hours -- beginning with Kim's invisible performance in a four-ball loss alongside Furyk on Friday, and continuing with his seat on the bench Saturday morning -- the win had added significance.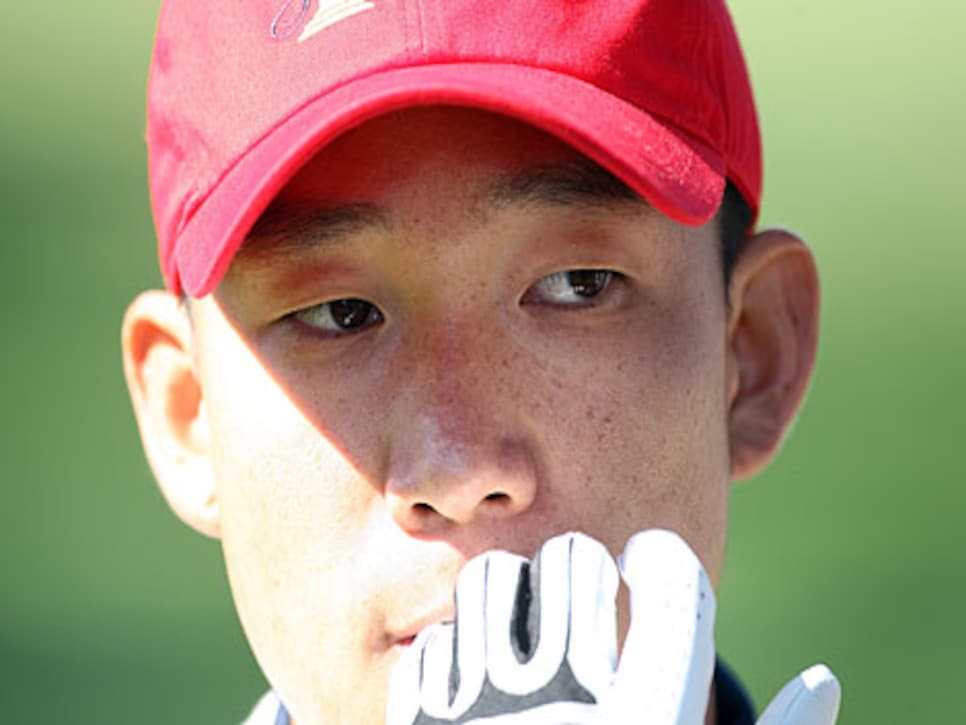 With his play this season ranging from inconsistent to indifferent, Kim was still looking for the spark he displayed during last year's breakthrough Ryder Cup performance. The player revealed flashes of it in a 2 up win over Angela Cabrera and Adam Scott, rolling in two crucial birdie putts in the final four holes, and regaining his captain's confidence in the process.
"I didn't know I was sitting," said Kim, who will face Robert Allenby in Sunday's singles. "I didn't see my name on the pairing sheet so I figured it out pretty quick. Of course everybody wants to play. I told Fred at the beginning of the week,  'I'll be here if you need me. I'd love to play five. But if not and you need to sit me, you do.' That's his job. He's done a tremendous job and there's not a lot more you can ask for."
Given how poorly Kim and Furyk fared the day before, one would think Couples would shy away from using the same tandem. Instead, he tabbed them one more time, and this time was rewarded.
"AK is a tough, tough, tough competitor," Couples said. "That was a huge win."