The Loop
For Horschel in NOLA, heartburn, but no heartbreak
Billy Horschel was in a good place last week, gastronomically and attitudinally, which brings up the old New Orleans question: Which came first, the Chicken Clemenceau or the Eggs Sardu?
There was the Acme Oyster House Thursday night ("unbelievable food," he wrote on Twitter), Desi Vega's Steakhouse Friday night ("one of the best steak places in NOLA") and Impastato's Saturday night ("the best Italian restaurant in NOLA").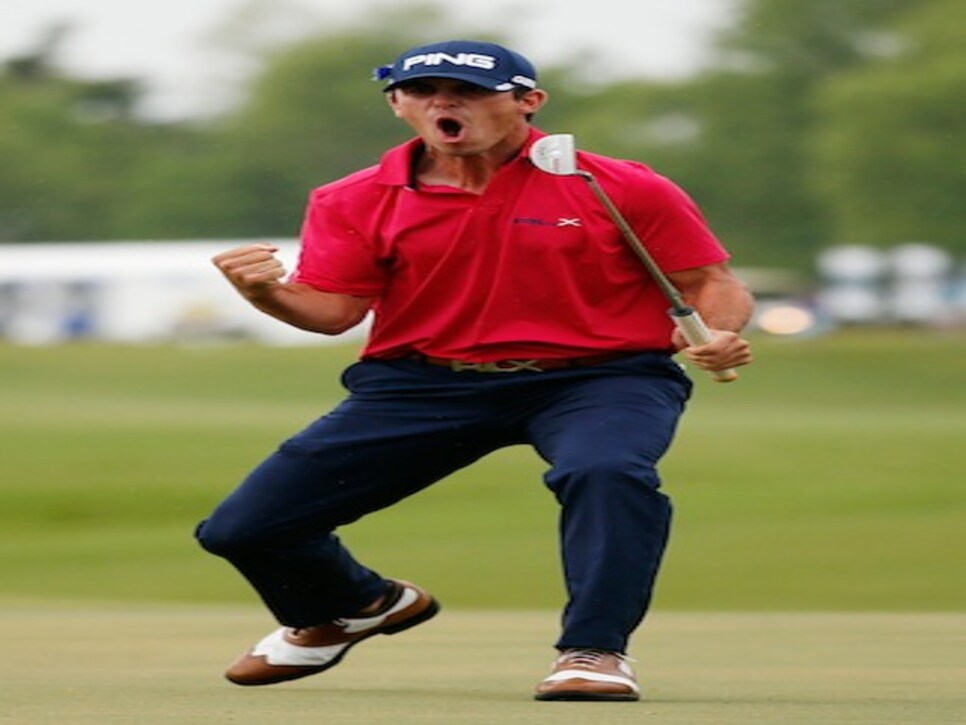 Food presumably always tastes better when you're playing well, and the way Horschel has been playing, he could have dined at Popeye's Louisiana Chicken every night and compared it favorably to Emeril's.
Horschel, who was stamped with stardom leaving college, a three-time first-team All-American at Florida, is at 26 beginning to live up to his potential. He won the Zurich Classic of New Orleans in dramatic fashion, holing a 27-foot birdie putt on the 18th green following an hour weather delay.
So, his last four starts look like this: ties for second, third and ninth and his first PGA Tour victory. He has five top 10s in 2013, tying him for the tour lead.
It is telling that he closed with an eight-under par 64, the best round of the day for a player who had been ranked 108th on the PGA Tour in final-round scoring average (71.55). A year ago, he was ranked 138th.
He is, by his own definition, and evident to anyone watching, high strung, not a personality trait conducive to the withering heat of a Sunday in contention. Again by his own definition, he also is a perfectionist, playing a sport renowned for exposing imperfections.
Yet on this particular Sunday, he had a stretch of six consecutive birdies that thrust him into the lead. He kept his composure when a bogey at 15 momentarily dropped him into a tie with D.A. Point and he rebounded with a birdie at 16.
Then came the 18th and the horn sounding after he'd hit his tee shot. He had an hour to burn, or fret, sitting on a one-stroke lead, and when play resumed he hit two indifferent shots, the lay-up and the approach.
The final-round demons might have been laid to rest when his long birdie putt was dead in the center, the culmination of a long, trying journey. In 2010, a wrist injury that required surgery ended his rookie season in March. He went to the PGA Tour Qualifying Tournament four straight years, which doesn't reflect the resume he brought to professional golf.
Horschel was the medalist at the 2006 U.S. Amateur, shooting a 60 in the first round of medal play. He played on the U.S. Walker Cup team in 2007. He finished seventh in his first PGA Tour Qualifying Tournament in 2009.
Now, finally, he's a PGA Tour winner. It is not known with what kind of meal he intends to celebrate, but suffice it to say it will be, as Mark Twain once said of New Orleans cuisine, as delicious as the less criminal forms of sin. Bon appetit, Billy.